5 reasons why Overmarine is one of the best luxury yacht shipyards in the world
From humble beginnings to reaching the top of the global superyacht industry, Overmarine Yacht Shipyard has gone through all the stages of a business that developed and succeeded in a volatile market. Despite all the hurdles and obstacles, Overmarine managed to thrive and grow into one of the most recognizable luxury yachting shipyards in the world.
Adorned with a distinguishable signature that exudes Italian fashion and a luxury lifestyle, Overmarine yacht shipyards are synonyms with leisure and excitement aboard bespoke floating palaces. Recognised mostly through their flagship brand Mangusta, Overmarine started building superyachts in 1985. The recognizable Italian naval architecture and sumptuous interior design are the main hallmarks of every Overmarine-Mangusta-made yacht.
The Philosophy of Overmarine Yachts
The two main values that best reflect the character of Mangusta-made yachts are tradition and knowledge. Since the first generation of the family started building yachts, Overmarine made a name for themselves when it came to high-end superyachts.
Among their core values, Overmarine holds that family is key when trying to preserve tradition, which is exemplified in the fact that the shipyard remained in the possession of the same family throughout its life cycle.
Because of strong family values, Overmarine also feels a strong sense of responsibility for its clients, as well as for its workers. Overmarine holds that as a shipyard, it should always be there for the yacht owners while they are cruising in comfort and safety to their dream holiday destinations. Therefore, a dedicated customer support network is available 24/7 for logistical, technical or HR assistance.
This fact goes hand in hand with the fact that the shipyard's main objective has always been to produce fully customised yachts for their dedicated owners. Overmarine`s shipyard employs several hundred professionals, dedicated to designing and building luxury yachts from start to finish.
A prominent and famous manufacturer of luxury yachts in Italy, Overmarine is known for using in-house designers and artisans, that can completely customize the yacht`s interior, as well as streamline the exterior with the basic concept and theme of the yacht in question.
History of Overmarine-Mangusta Yachts
Mangusta was founded by the Balducci family in 1985. They choose the name Mangusta (which translates to "mongoose" in Italian) so they could tackle their fiercest competition, which was  Cobra yachts by Tecnomarine. A clear statement with two distinctive names, Mangusta set out to conquer its competition and to leave a permanent mark on the global yachting market, that would echo into the 21st century and beyond.
A family-run business set according to strong family values, Mangusta was the brainchild of Giuseppe Balducci, born in Limite sull'Arno, Tuscany. He, like so many others in the yachting industry, began his career by working for a traditional shipyard in Viareggio. From the experience he acquired during this period, several other projects saw light, including Effebi, Overmarine and Elettromare.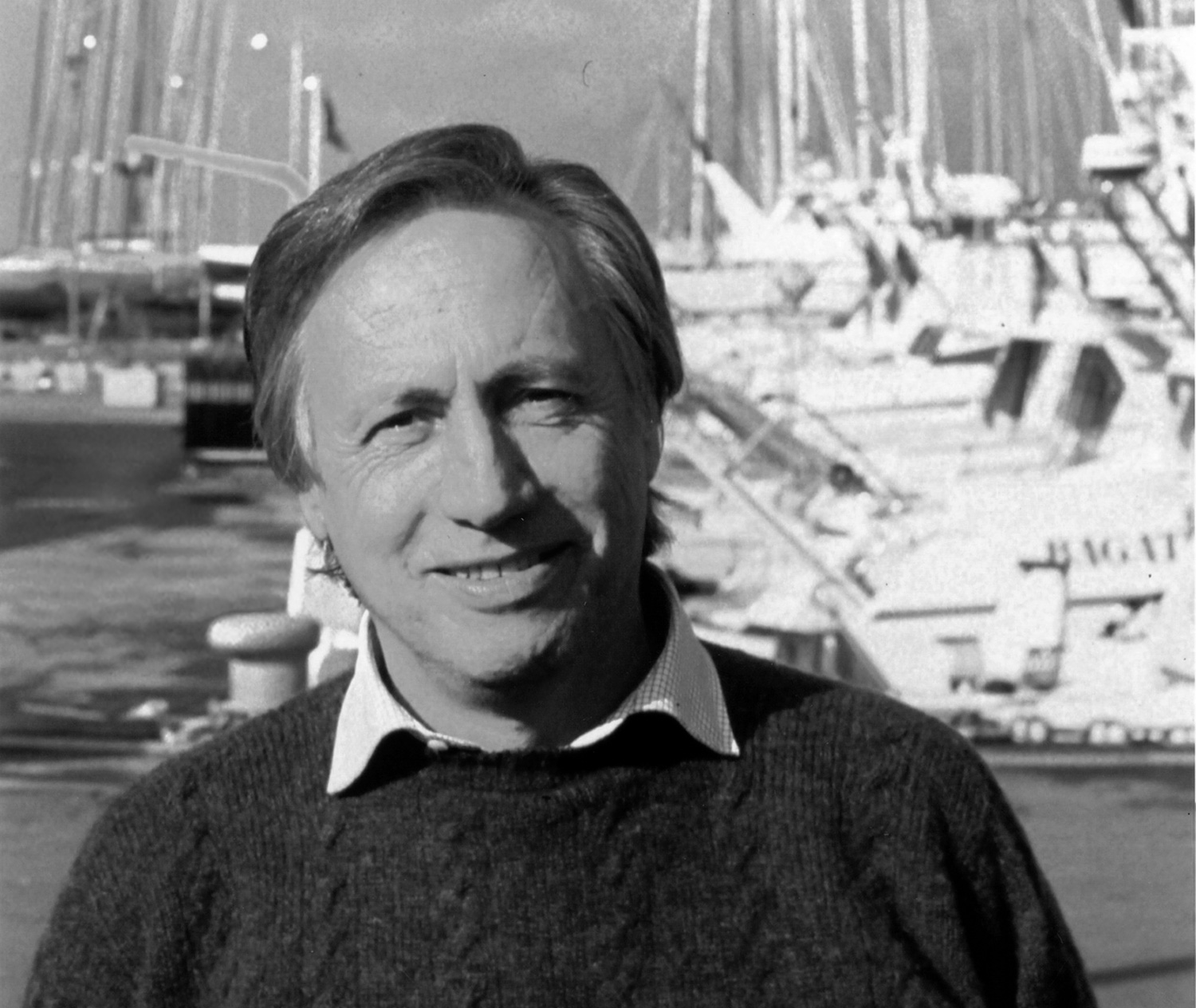 In Mangusta's beginnings, their main tasks were to offer shipyards certain accessorize, electrical equipment and maintenance, but as demands grew, they expanded their business model to accommodate growing needs for in-house manufacturing and design.
Because Mangusta is a family-owned and family-run business, it keeps very strong ties to its original core values, as well as Italian heritage, when it comes to building leisure vessels.
Steady growth made Mangusta launch the Mangusta 80 type (named because her length reached 80 feet) in the 1990s. This revolutionary model made it possible for open yachts to be bigger, wider and lengthier, without sacrificing finesse, comfort or swiftness.
Spearheading a revolution in building large, accommodating and high-performance yachts, Mangusta left their trace in the yachting annals, which can still be noticed today.
The new millennia brought Mangusta Yachts to the international market. They decided to shift exports from their domestic market into overseas markets, and after several successful years, their foreign exports accounted for 50% of its total annual profit margin. This was a clear message: Mangusta will, from now on, focus its efforts on supplying the foreign luxury yacht market with superyachts, their biggest markets being the USA and China.
Types of Overmarine Yachts
The construction materials used in the production of Mangusta yachts are mainly aluminium and steel, but also composite materials, like fibreglass and carbon fibres.
Mangusta is also known for producing peacekeeping and coastguard vessels for police and armed forces around the world, but when it comes to leisure vessels and yachts, Mangusta-Overmarine group produces three main lines of model ranges:
Mangusta Maxi Open series
The Maxi Open Series has several distinct features, such as an open exterior plan, swiftness, manoeuvrability and speed, combined with the kind of comfort guests are used to seeing on superyachts. These yachts cover lengths from 25 to 65 meters.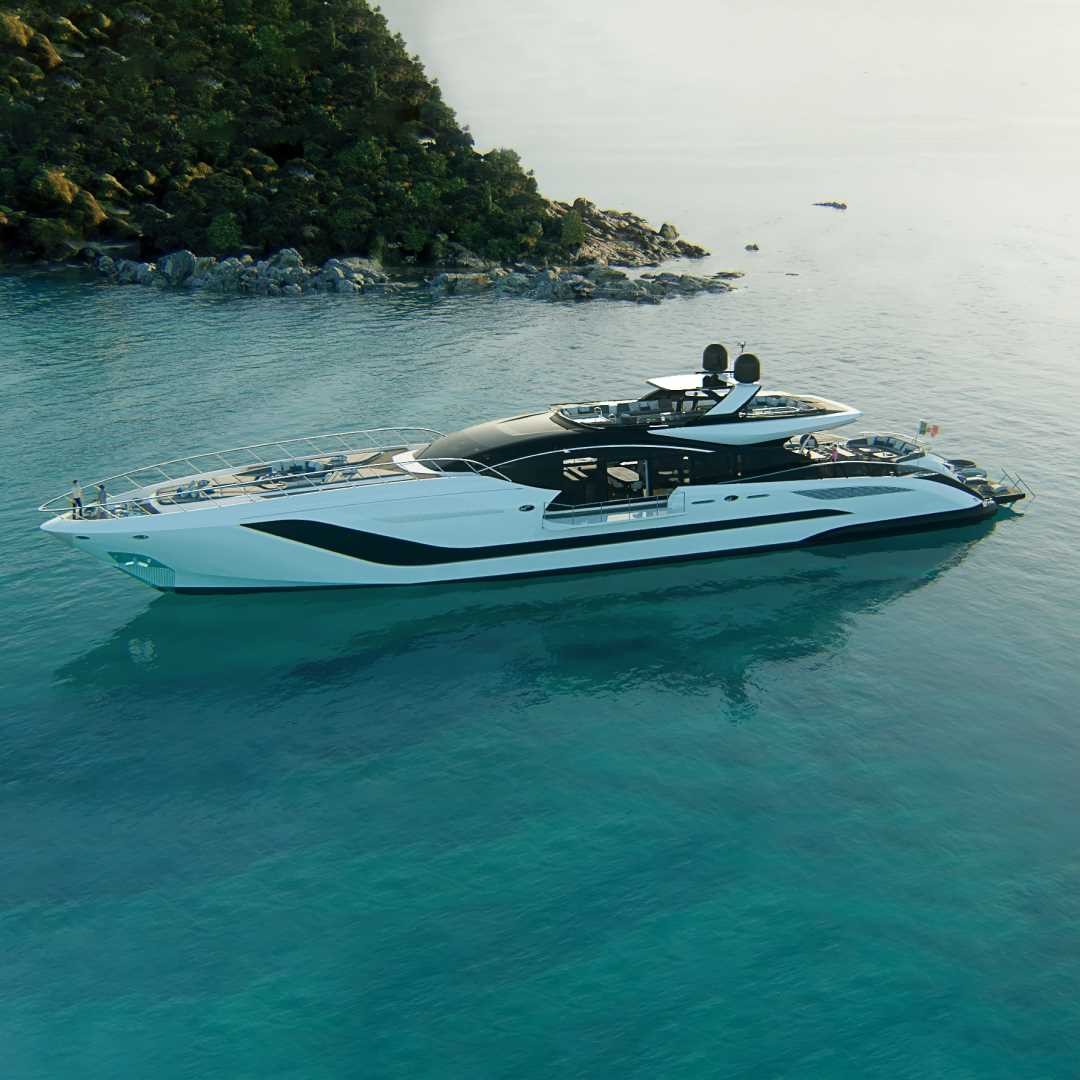 The Mangusta Oceano series is characterized by a full displacement hull and fuel tanks that add considerable range to this efficient hull shape. Its stylized appearance and avant-garde interior design allow charter guests to circle the world in comfort and luxury. These yachts cover a range between 39 and 60 meters.
Mangusta GranSport series
The Mangusta GranSport line`s main advantage is that it successfully merges transoceanic performance with a fast-displacement hull, the brainchild of naval architect Pierluigi Ausonio. These yachts cover the range between 33 and 54 meters.
Notable Overmarine Yachts
Overmarine has produced many different vessels that captured the imagination and the attention of observers from the industry. They constantly upgraded their offer, extending the line of their series and out-performing themselves on every newly-produced vessel.
Depending on the preferences of the clients, Mangusta offers different kinds of yachts and superyachts for different kinds of lifestyles. To grasp Mangusta`s dedication towards producing bespoke luxury vessels, it is best to look at a general sample, that exemplifies everything that Mangusta as a yacht shipyard stands for.
Luckily, SuperYachts Croatia has an ideal yacht that can be inspected on every level, which will give potential clients a clearer picture of Mangusta`s high standard in luxury yachting.
Type: Oceano 43
Sanctuary was built in 2018 and since then has provided countless unforgettable charter experiences to guests all around the world. Her 43 meters ensure that there is enough room for fulfilling every wish and whim of the guests.
When observing Sanctuary from the water`s edge, one can notice smooth lines and a sleek profile, synonymous with speed and swiftness, even when she is standing still.
A neat deck layout enables a free flow of traffic and energy, while the interior is dominated by smooth surfaces, mirrors and reliefs, including ornaments on the walls, that communicate opulence, grandeur and luxury. On the other hand, the deck spaces exude comfort and graciousness, with subtle decor and inviting sunbathing spaces.
This marvellous yacht can house a total of 12 guests, located in 5 cabins, which include a master suite, two VIP staterooms and two twin cabins, with two additional pullman berths.
Thanks to her size, she can accommodate 7 crew members, which is more than enough to provide potential clients with an unforgettable superyacht experience. When it comes to her amenities, Sanctuary ensures that each guest can spend plenty of time having fun with her water toys or relaxing in the sundeck bow pool.
Value of Overmarine Yachts
Overmarine`s shipyards are located in the region of Tuscany, Italy, operating from the cities of Massa, Viareggio and Pisa. The company owns nearly 200,000 square meters of industrial and boat-building space, through which it meticulously controls every aspect of production, starting from the very first screw to the very last bolt.
In the city of Pisa, Overmarine`s production yard is entirely dedicated to metallurgy and metalworking, where installation and engineering parts are fabricated to suit yachts in this and the other Mangusta shipyards. Because of appropriate machinery, this shipyard can construct more than one superyacht measuring up to 70 meters.
Viareggio is considered to be Italy`s superyacht hub, a place where the major brands have their headquarters, as well as centres of production. Thus, the Viareggio portion of Overmarine`s manufacturing hub specialises in constructing Mangusta Maxi Open types, while also fielding Mangusta-Overmarine`s HQ, which is equipped with several high-end departments, like creative, technical and after-sales.
The Mangusta-Overmarine group is proud to be the carrier of the Environmental Management System compliant with the requirements of standard UNI EN ISO 14001:2015. This also serves as a promise to its clients and partners that the shipyard pursues improvement, in regards to reducing the impact of this shipyard on the environment. Continuously working towards preventing pollution, Mangusta complies with all global environmental protection regulations and laws.
This is a clear extension of Overmarine`s green philosophy, and the ever-growing need to tackle the impact of superyachts on the environment. This also encompasses the management and disposal of any produced waste during the production process, especially focused on dangerous chemicals and hazardous waste.
Finally, this marvellous shipyard also works hard towards quality control and the overall quality of the finished product, while also pursuing ways of improving the production process. To achieve this, Mangusta invests considerable resources to maintain the Quality Management System certification to standard ISO 9001:2015
Why Charter an Overmarine Yacht in the Croatian Adriatic sea?
The Mangusta-Overmarine group has managed to build over 300 yachts during its life span, one-third of which are over 100 feet long. Since the whole production process takes place in several different facilities, Overmarine keeps a very strict quality control standard, so that combining different elements from different sources does not compromise the integrity of the finished product. Following this reasoning, hulls are built in Pisa, while the composite production is done in Viareggio and Massa, which is also the location of the conglomerate`s headquarters.
There are near-unlimited possibilities for customization and adding additional equipment or extensions, due to the fact that Overmarine cares a great deal about feedback from their clients. Listening to their customer base is a part of the reason why Overmarine is so successful and why Overmarine yachts stand out on the water, having a unique look and feel to them. This distinctive brand is thus easily distinguishable from other luxury yacht brands, because it looks, feels and handles distinctively differently from other vessels.
Potential clients can attest to the difference by booking an Overmarine-Mangusta-made yacht with SuperYachts Croatia to feel the difference. If you decide on this journey, prepare to experience all the wonders of the Croatian Adriatic sea. Relish in the cleanliness of the sea and the lushness of the islands in one of the last pollution-free environments on planet Earth and enjoy a holiday of a lifetime.
Charter Yachts
We present to you the best selling yachts for charter in 2021. Slide through these different yachts, ranging from 20 to 80 meters in length, and choose the best option for you. If you have any questions regarding yacht charter, destinations & yacht support, contact us.
VIEW ALL CHARTER YACHTS
VIEW ALL CHARTER YACHTS