Photo Credit to Instagram Account:jakeoski
Superyacht water toys – E-Foil
Experience freedom of movement you have not yet felt before. This kind of activity offers a unique experience, something that only water-based movement can provide. A relatively new toy, when compared with the classics, like the jet ski or the wakeboard, but offering something completely different. The e-foil is synonymous with an unlimited potential of speed and manoeuvrability; the only true comparison would be paraskiing (skiing with a light paraglider attached to the rider`s back).
Explore the boundaries of movement in the sea and learn an exciting new skill on your yacht holiday in Croatia. When it comes to the equipment on demand, your yacht charter is equipped with the most up-to-date E-Foil board, a robust and durable board made from high-end materials, combined with the latest in carbon technology alloys to provide agility, as well as nimbleness.
Feel the wind and the waves, let them direct your flow or ride straight through them; the stillness of the water plays only a minor role in the quality of the ride, so you could potentially use the E-Foil on many different types of water surfaces.
You can pick the kind of ride you like; a chill and relaxing ride between tightly packed coves or hidden beaches or a profound experience on the open water. Foiling is a smooth and soft flying experience that is easy to learn, but somewhat difficult to master.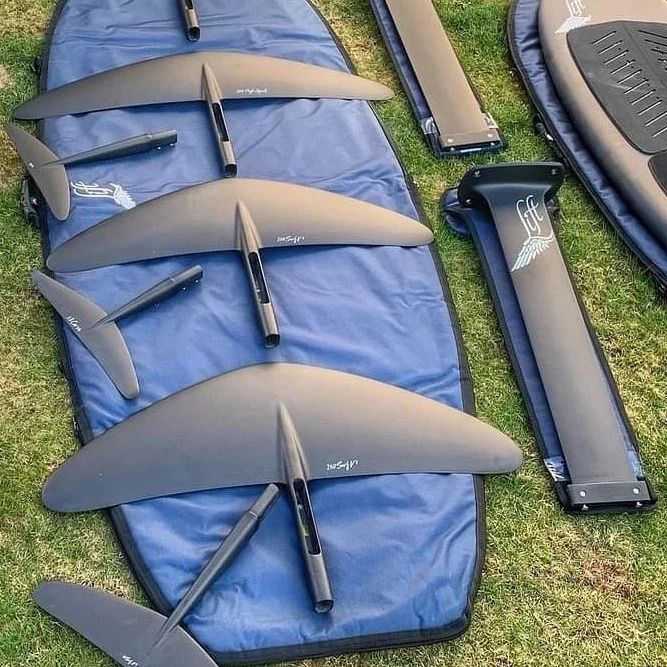 A result of a unique attempt to translate the feeling of flight on the surface of the sea, the E-Foil board is actually a reverse-engineered naval technology that has been around since the start of the Cold War, when the Soviets designed the first ekranoplan.
Technical specifications
Every E-Foil works on an electrically-powered silent motor (hence the "E" in E-Foil, meaning "electrical" foil). It takes less than 2 hours to fully charge the best E-Foil batteries, with the added possibility of exchanging several batteries in one go, meaning that when you are riding with one battery, the other one is charging. This in turn translates into non-stop fun on the high seas.
The electric motor produces no sound and a lot of torque on demand, while the aerodynamic board provides a streamlined riding experience.
The lithium-ion batteries provide high capacity, as well as fast charging and reliability and safety E-Foils are designed to be grasped quickly, providing frictional support for the feet, as well as added balance with smartly-placed weight points across the board. From professional athletes and sports enthusiasts to total beginners, everyone can jump on the board and just start having fun instantly.
Although some boards are bigger and some are smaller, the general rule of thumb is that the rider must be 16 years old or over and have less than 120 kilograms of weight. Combining the feeling of surfing without the waves with the latest in electric propulsion technologies allows the E-Foil to achieve speeds of up to 40 kilometres/hour. This would be somewhat problematic if you were on a solid surface; however, the sea is much more forgiving when you make a mistake and fall. By using the wireless Bluetooth controller, you can choose how fast you want to travel. With built-in safety features, the controller stops the board if you fall down.
How to ride the E-Foil?
Learning to ride the E-Foil is a lot easier if you have prior surfing, wakeboarding, skateboarding or snowboarding experience; handling the board is half the work. If novice guests would want to learn to ride the E-Foil on their yacht charter holiday in Croatia, the first thing would be to climb on the board face-down and control it by putting your feet in the sea.
After getting to know the board, the remote and the controls, as well as the steering, it is time to try and stand up on the board while in motion. This is the trickiest part by far, as it requires a delicate balance, as well as a firm stance and overall agility.
Once you successfully manage to hold your balance while the board is moving, it is then time to speed up and feel the board start to rise. This is due to the underwater wings attached to the board – they create upward lift in higher speeds, which then in turn lifts the board from the surface of the water, several feet in the air. When you accomplish this final stage, you will truly be able to appreciate this unique feeling of flight over water. Because it is just that – flight.
Usually, it takes about one afternoon for charter guests to become comfortable enough on the E-foil to start doing more tricky maneuvers, like sharp turns or slowing down then speeding up to gain even more lift.
Your experienced charter crew will always be by your side as they take you through all the necessary steps of learning to E-foil, so you will always have someone to watch out for your safety or for some pro tips, if you need any advice.
An adventure between sea and land on a superyacht water toy
A new dimension of movement, the E-foil provides an experience of flight above the water. Nothing you have ever tried before compares to riding the E-foil. E-foiling is difficult to put in words – you need to experience the ride to be able to really grasp the meaning and essence of riding an E-foil board.
It will certainly enrich your yacht charter holiday in Croatia, by offering something new and exciting, besides the classical water toys like the jet ski or the Sea bob. Once you have mastered the skill of E-foiling, there is no guarantee that you will not purchase this toy for your own enjoyment at home.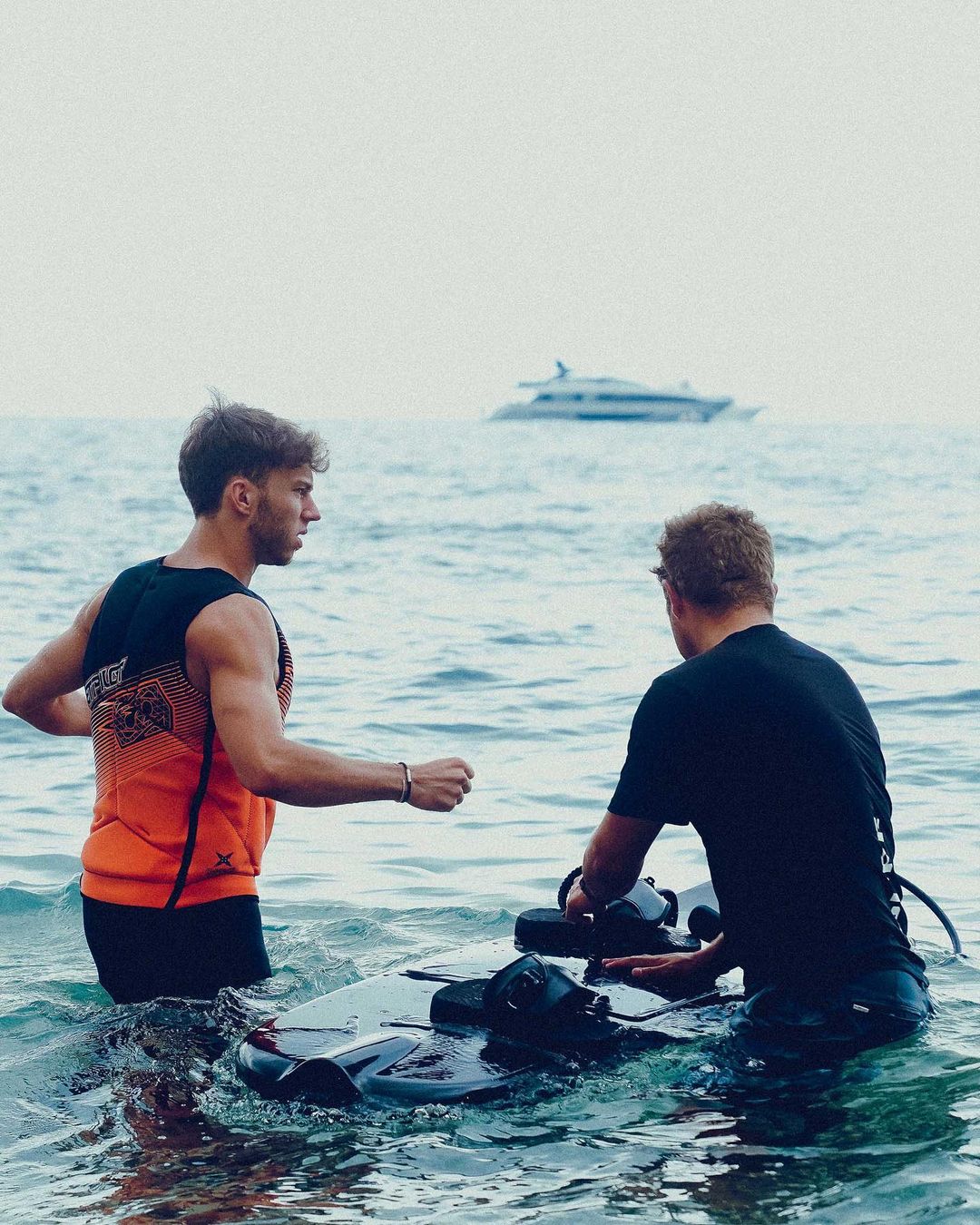 The E-foil provides a bespoke adventure between sea and land. Among all the other water toys on your yacht charter, the E-foil enables the perfect balance between fun, excitement and utility. This is because you can use it to learn a new skill or to explore the nearby coastline. Also, races and trick contests can also be organized by your hard-working yacht crew, who will make this unique experience even more special.
Also, E-foiling is an all-in-one sports experience, because it provides all the aspects of skateboarding, snowboarding, wakeboarding and surfing and blends them into one, while also adding a secret ingredient. This ingredient is the feeling of flight between the air and the water is something your body notices and starts to adapt to it, learning from the experience and providing you with unique insights into something you have not felt before.
The physical difficulty of E-foiling depends entirely on the rider and the pre-envisioned experience. The board can offer both a slow-ride or an adrenaline-driven????
Yacht charter support for even better E-Foil experiences
Of course, learning to E-foil is not exclusively tied to yachts – you can learn from the beach, as well as on a lake or a river; any body of water would do. But what yachts do offer, and the other places do not, is a bespoke service, alongside all the benefits and amenities that come with chartering a yacht.
Better to receive private lessons in E-foiling from an experienced member of your charter crew, than to learn on your own, without any guidance. Also, guest safety is always the highest priority on superyachts, so you do not have to worry about accidents, getting stranded, running out of batteries or any other mishap, because your crew will always able to pick you up with the tender.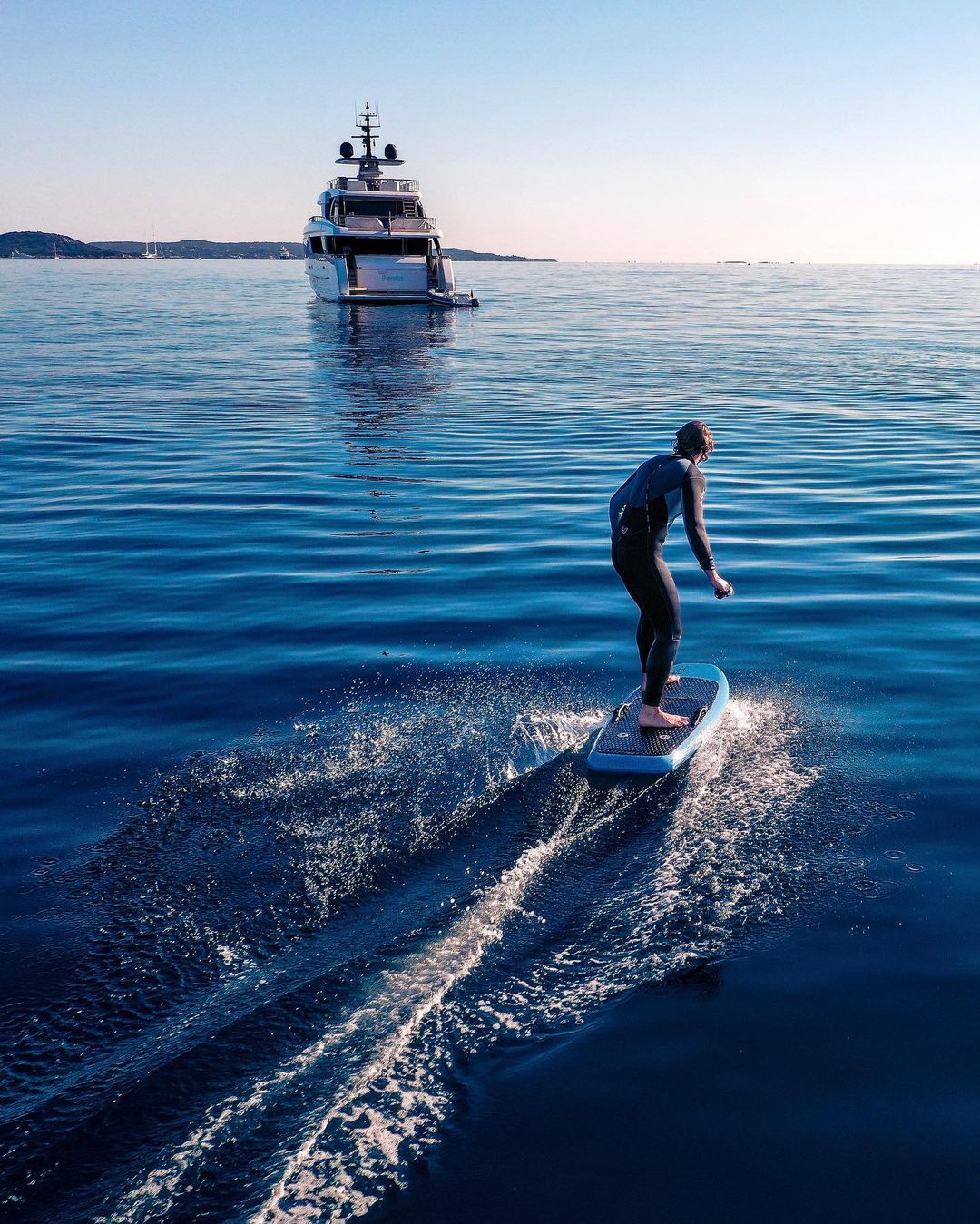 Another good point of why you should learn to E-foil while on a yacht charter is because you can quit at any time without any hassle; after all, if it is not your cup of tea, switch to another toy in a blink of an eye.
Furthermore, learning by yourself can sometimes be less fun than learning with other people, especially if they are members of your charter party. Laughing about each other`s spectacular falls and fantastic balances will make the whole experience more organic and enjoyable.
Finally, between E-foiling sessions, you can always enjoy drinks and snacks at the beach club or swimming platform of your yacht charter. Thanks to your diligent crew, cocktails and canapes are always at arm`s length.
Why you should try the E-Foil on your yacht holiday in Croatia
You will have plenty of opportunities to take to the water, while cruising on your yacht charter in the Croatian Adriatic sea. Among the many different water toys, none will change your perspective of movement like the E-foil.
Charter Yachts
We present to you the best selling yachts for charter in 2021. Slide through these different yachts, ranging from 20 to 80 meters in length, and choose the best option for you. If you have any questions regarding yacht charter, destinations & yacht support, contact us.
VIEW ALL CHARTER YACHTS
VIEW ALL CHARTER YACHTS