We offer luxury yacht charter in Croatia & 0-24 yacht support. All our yachts for charter are new,
or 'as-new', with best-in-the-class crew hospitality & fully equipped for unique yachting experiences.
WHAT MAKES THE DIFFERENCE?

We are born & sailed all of Croatia.
Our Hands-On Experience & everyday
local presence is beyond comparison
to other yacht charter operators.

…& about your unique lifestyle,
Special Requests & Preferences.
Everything is made to your measure.
Including Flexible Cancellation Policy.

Our 360° Travel Agency will arrange
all flights, accommodation, travels…
While 24h/7d Local Yacht Support Team
will do provisioning & concierge.
Why charter with SuperYachts Croatia?
You will enjoy the best rates for the world's most beautiful charter yachts, free upgrades & added amenities.
SuperYachts Croatia will make sure you have the VIP treatment in all the ports, cities, marinas & best Croatian bars & restaurants.
Expect the local support at every step of the way, no matter if it is a weekend charter, or four week yacht trip.
WHY 97% CLIENTS ENDORSE US?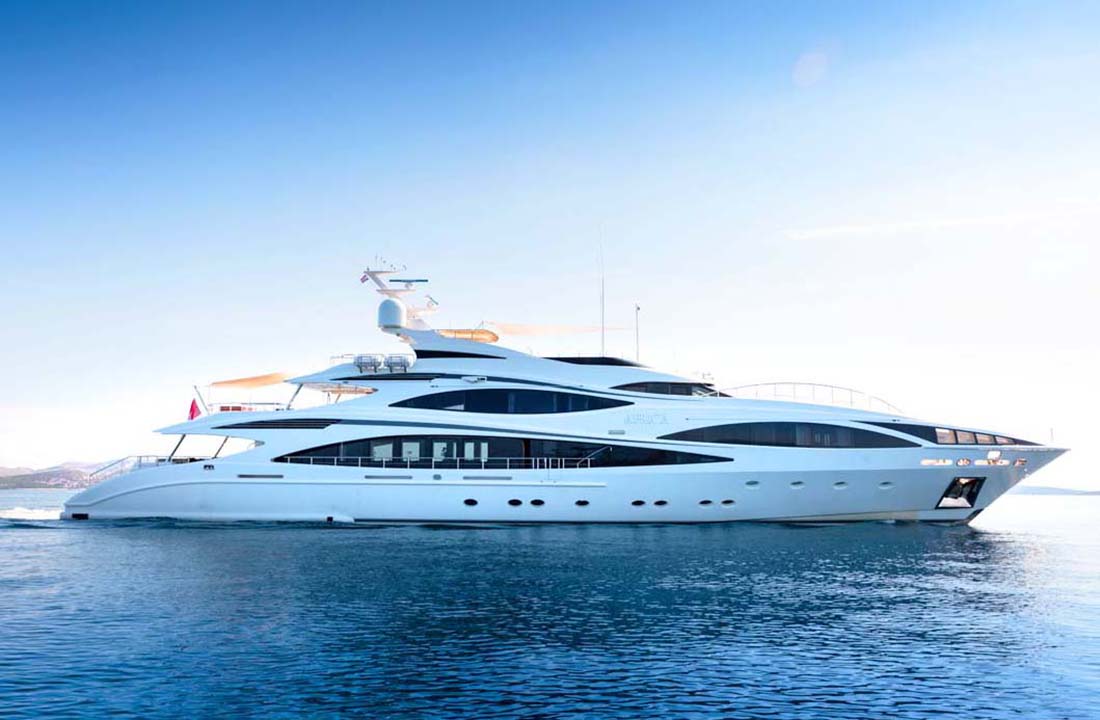 4.8 / 5.0 · 11 Guest Reviews
from 196.000 € per week – Length: 47m/154ft, Crew: 11, Guests: 12, Cabins: 6
Auguste Clément-Thomas, Monaco, France – September, 2020
"Dear Igor, this was really great holiday with one of the best chefs in our life. He is so young we were doubting at first,  but he completely surprised us with level of expertise and a new modern approach to Croatian food. It was really, really, good. Third time in Croatia as you know second time on Africa I, as usual Martina and the ladies very attentive and serving at the highest level… Thanks again for all your support. See you next year."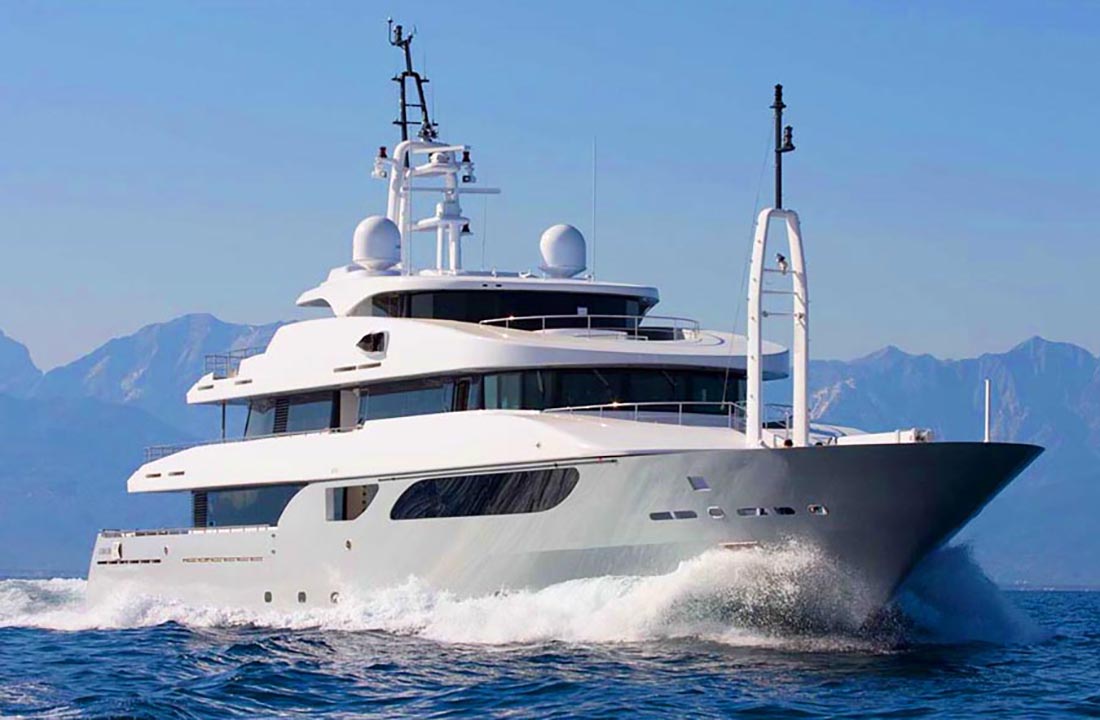 5.0 / 5.0 · 16 Guest Reviews
from 235.000 € per week – Length: 55m/180ft, Crew: 12, Guests: 12, Cabins: 6
Maria Gomez, Madrid, Spain – July, 2020
"Cap. Toni took us incredible places, beaches, lagoons… it was all nothing less than a true paradise. Our first-time charter in Croatia and we are coming back, that is for sure. The yacht is '7stars' and in perfect condition. All crew deserved generous tip and we sent them all Xmas presents… one is coming your way as well 😉 tnx."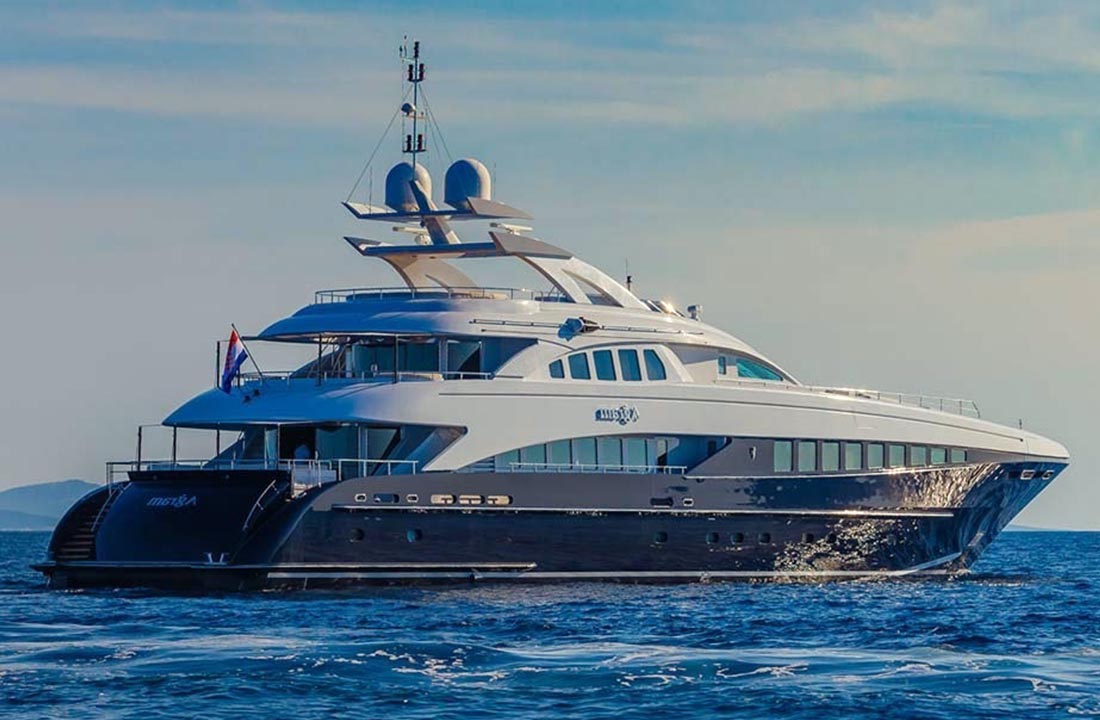 4.5 / 5.0 · 7 Guest Reviews
from 155.000 € per week – Length: 44m/144ft, Crew: 9, Guests: 12, Cabins: 5+1
Yasser Faraj, Riyadh, Kingdom of Saudi Arabia – June, 2020
"Deependra, thank you for your follow up. I can confirm we had a good charter. This yacht is in great condition and accommodation was perfect. We enjoyed the bars and the restaurants you recommend, even though the chef on board was amazing. Overall it was great experience, the rest you know."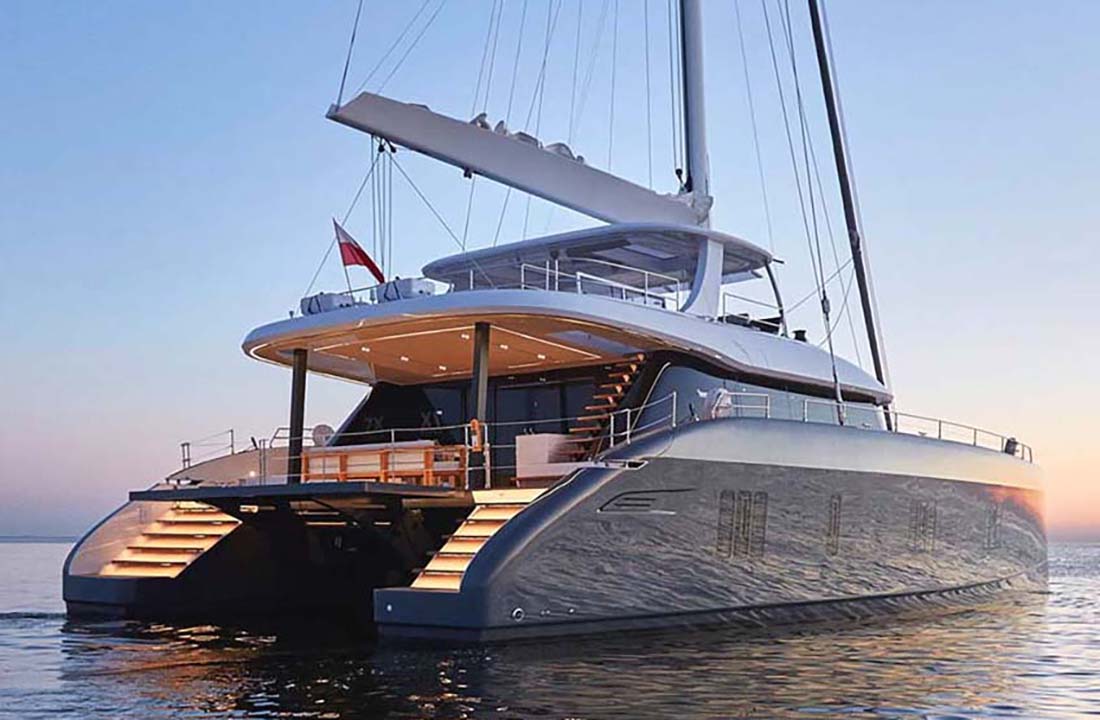 4.5 / 5.0 · 17 Guest Reviews
from 65.000 € per week – Length: 25m/82ft, Crew: 3, Guests: 8, Cabins: 4
Annabelle Kai, London, United Kingdom – October, 2020
"Cabin space, amazing! When we decided on 7X for our vacations I was not convinced by The media and you should at least make better pictures. Because when I first got down the stairs, I realized the cabins are presidential size. They were even more spacious than our hotel suite we a night before. The yacht is modern, incredibly stable, full of water toys, and made the whole family have a lot of fun.
Thanks for convincing us to go for 7X."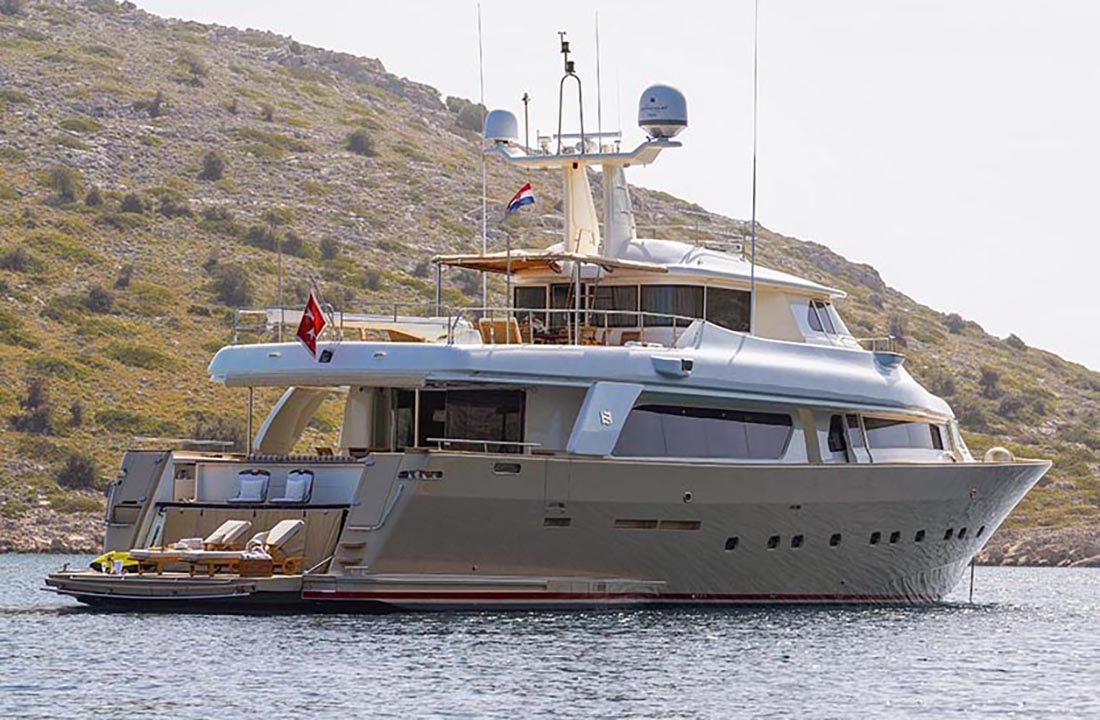 4.7 / 5.0 · 21 Guest Reviews
from 52.000 € per week – Length: 31m/102ft, Crew: 5, Guests: 11, Cabins: 5
Olivia Brown, Manchester, United Kingdom – August, 2020
"After returning home, we instantly missed the gorgeous beaches of islands Brac, Vis, and nature of Mljet. I wish I am there now. The whole experience was even better by staying on a yacht with captain Tonci, Ilulia as a host, and the whole team. This yacht is smashing. We loved the retro design and every space on board was spotless, the crew was doing an amazing job. We hope to visit soon again. "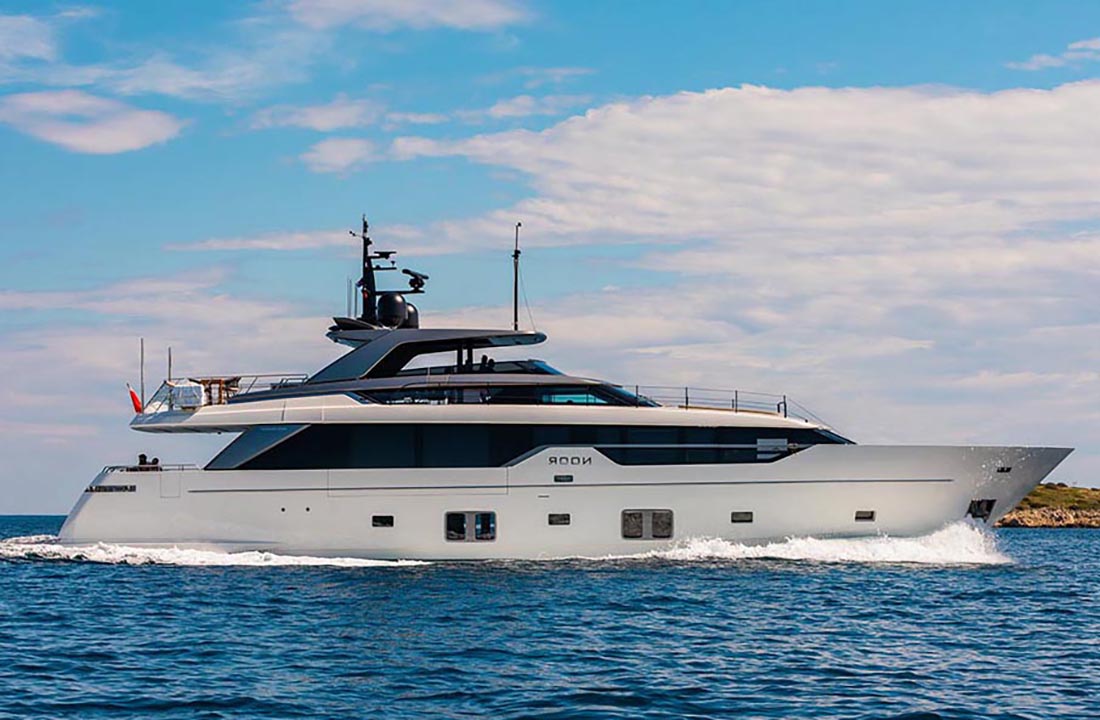 5.0 / 5.0 · 3 Guest Reviews
from 105.000 € per week – Length: 31m/102ft, Crew: 5, Guests: 11, Cabins: 5
Angela Schmitz, Berlin, Germany – June, 2020
"The crew was a new team, doing great work especially Captain. He was so careful and watchful no matter time of the day or night he tried to meet all our requests. Ladies hosts were always at hand. Overall, great trip."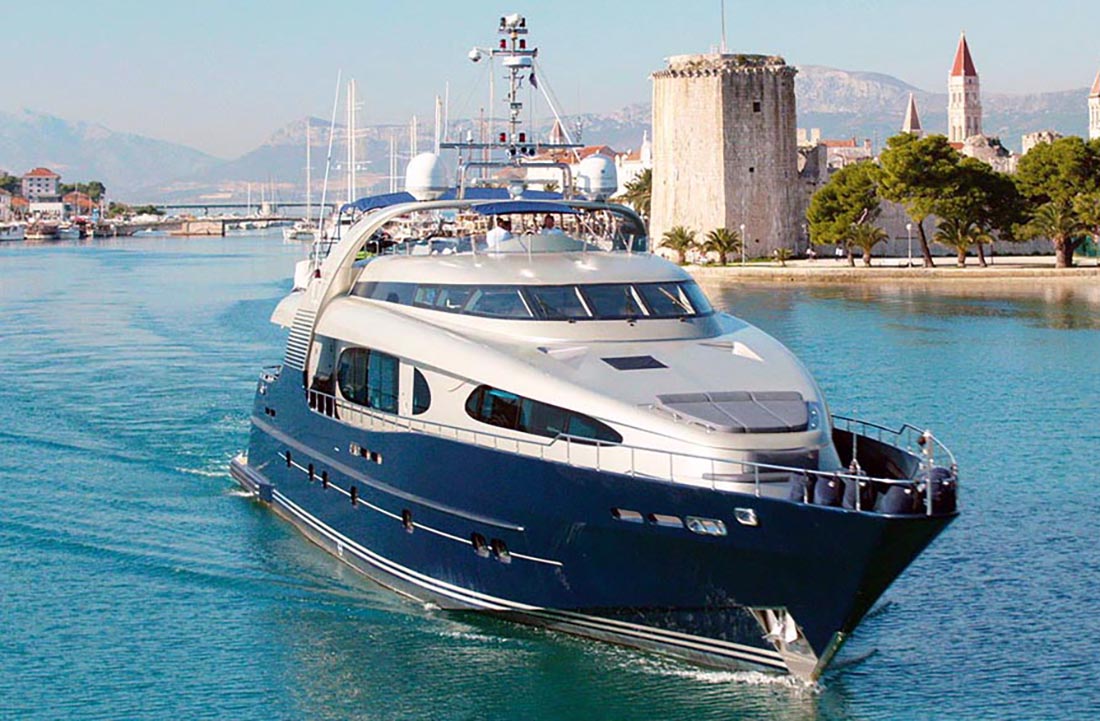 4.5 / 5.0 · 17 Guest Reviews
from 89.000 € per week – Length: 38m/127ft, Crew: 6, Guests: 12, Cabins: 6
Sandra Van Dijk, Amsterdam, Netherlands – September, 2020
"This was our best vacation in years thanks to the crew of ONE BLUE. Captain Ivo made sure every stop in our itinerary is on point so we were able to see everything we wanted in just 7 days. Ivana was always there for us serving cocktails, canapés, and genuinely taking care of us. Chef Sime knew we were vegan so he designed a special menu just for us, which was fantastic! As for the yacht, despite the age, it is in great shape."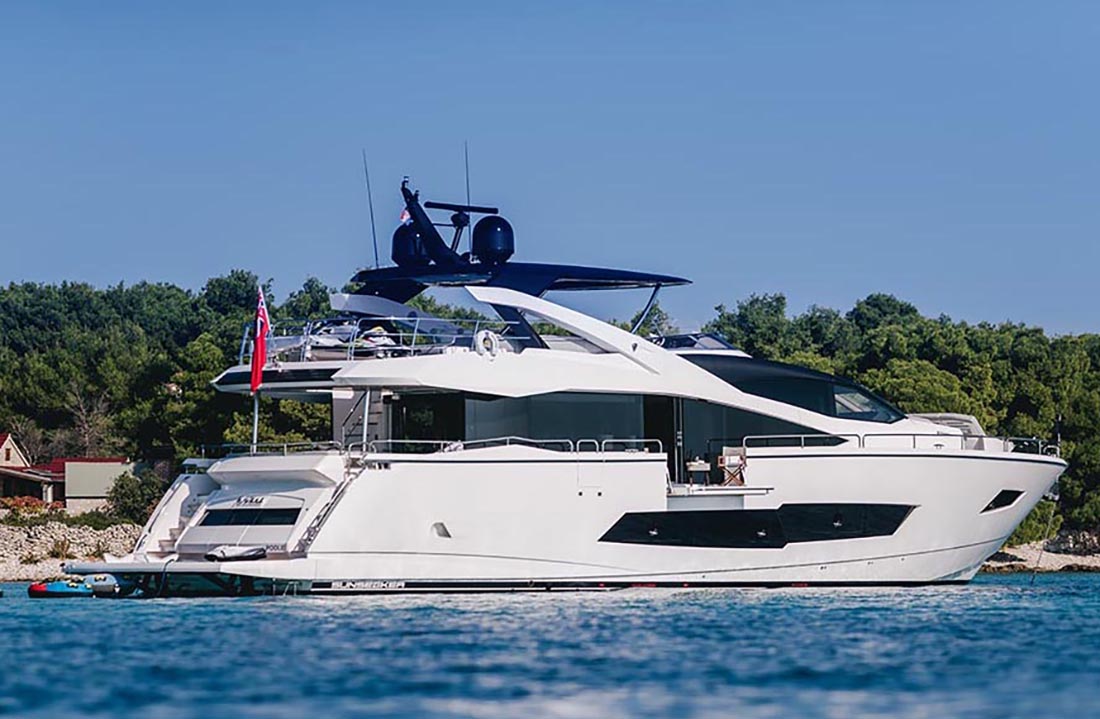 4.5 / 5.0 · 14 Guest Reviews
from 52.000 € per week – Length: 26m/86ft, Crew: 4, Guests: 8, Cabins: 4
Maja Furlan, Ljubljana, Slovenia – August, 2020
"Dear Mitchell, everybody enjoyed the holiday you prepared for us. Thank you! All locations were special in its own way. From the unreal Sakarun beach to the charming Skradin and Krka. Apart from that, we were all blown away by the captain Kurt and the crew, superb service."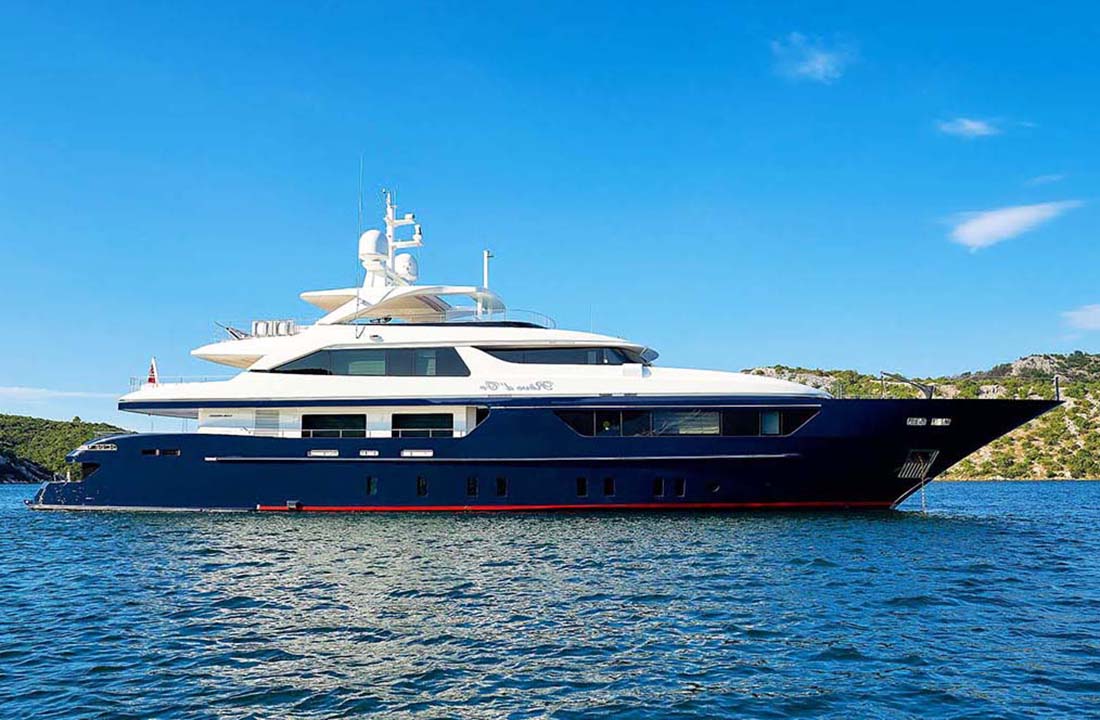 4.5 / 5.0 · 12 Guest Reviews
from 190.000 € per week – Length: 46m/151ft, Crew: 9, Guests: 12, Cabins: 6
Ella Wilson Shearman, London, United Kingdom – July, 2020
"Just letting you know we are safely back home. It was great, thank you. We are still collecting our thoughts about the charter, but everyone agrees that it was fantastic vacation. Give our best regards to Captain Ian. He was very responsible and dealt with all our requests with ease. Till next time! "
LET'S GET IN TOUCH TODAY.
Whether you want to enquire for SuperYacht Charter, looking for more details on charter Destinations, or need an urgent Yacht Support, feel free to Contact Us Anytime.
Give us a call or leave us a short message.