Photo credit to Thornova Photography from Shutterstock
Yacht charter in Dubrovnik
Dubrovnik is one of the most beautiful cities in the world and it should be on everyone's wish list. With its astonishing history and unsurpassed beauty, you will feel like a king in a castle, walking on high walls and through centuries-old streets.
The beautiful city of Dubrovnik, also known as "The pearl of the Mediterranean", is one of the most popular yacht charter destinations in the world. This charming Croatian city will make you fall in love with its history, culture and walls that speak of centuries-old stories. Moreover, when you start your yacht charter in Dubrovnik, you will benefit from a local crew who will be happy to tell you about interesting experiences in this city.
Dubrovnik is located in southern Croatia, divided from the rest of the country by Bosnia, so you will be able to visit two countries in just one day. Amazing, right?
Near Dubrovnik, you can also visit the Elaphiti islands – a small archipelago with untouched nature, sandy beaches and crystal clear sea; the islands are mostly uninhabited and ideal for a yacht charter vacation.
During your yacht charter in Dubrovnik, you can enjoy various stunning beaches where you can swim, snorkel or sunbathe on the most beautiful European beach – Pasjača beach, according to the famous travel website European best destinations.
If you want to charter a yacht and the city of Dubrovnik is on your wishlist, keep reading…
WHY CHARTER IN DUBROVNIK
Dubrovnik is one of the most beautiful cities in the world and it should be on everyone's wish list. With its astonishing history and unsurpassed beauty, you will feel like a king in a castle, walking on high walls and through centuries-old streets. From your yacht charter, you can enjoy a stunning view of amazing fortresses; berth in the Old Town port and chit-chat with locals or anchor next to the mysterious island of Lokrum – located just a few minutes from the city.
I already mentioned the island of Lokrum, but during your yacht charter in Dubrovnik, you can easily visit 13 more beautiful islands that surround it. They are mostly uninhabited with immaculate nature, lovely lighthouses, old monasteries, botanical gardens, sandy beaches and much more.
For movie fanatics, a yacht charter in Dubrovnik is a real treat. Taking photos where Games of Thrones, Star Wars, Robin Hood and many more movies were filmed is amazing – you can play the role of a movie star for a day. Moreover, Dubrovnik is only 30 minutes from Montenegro and Bosnia so you will be able to visit these two countries with ease.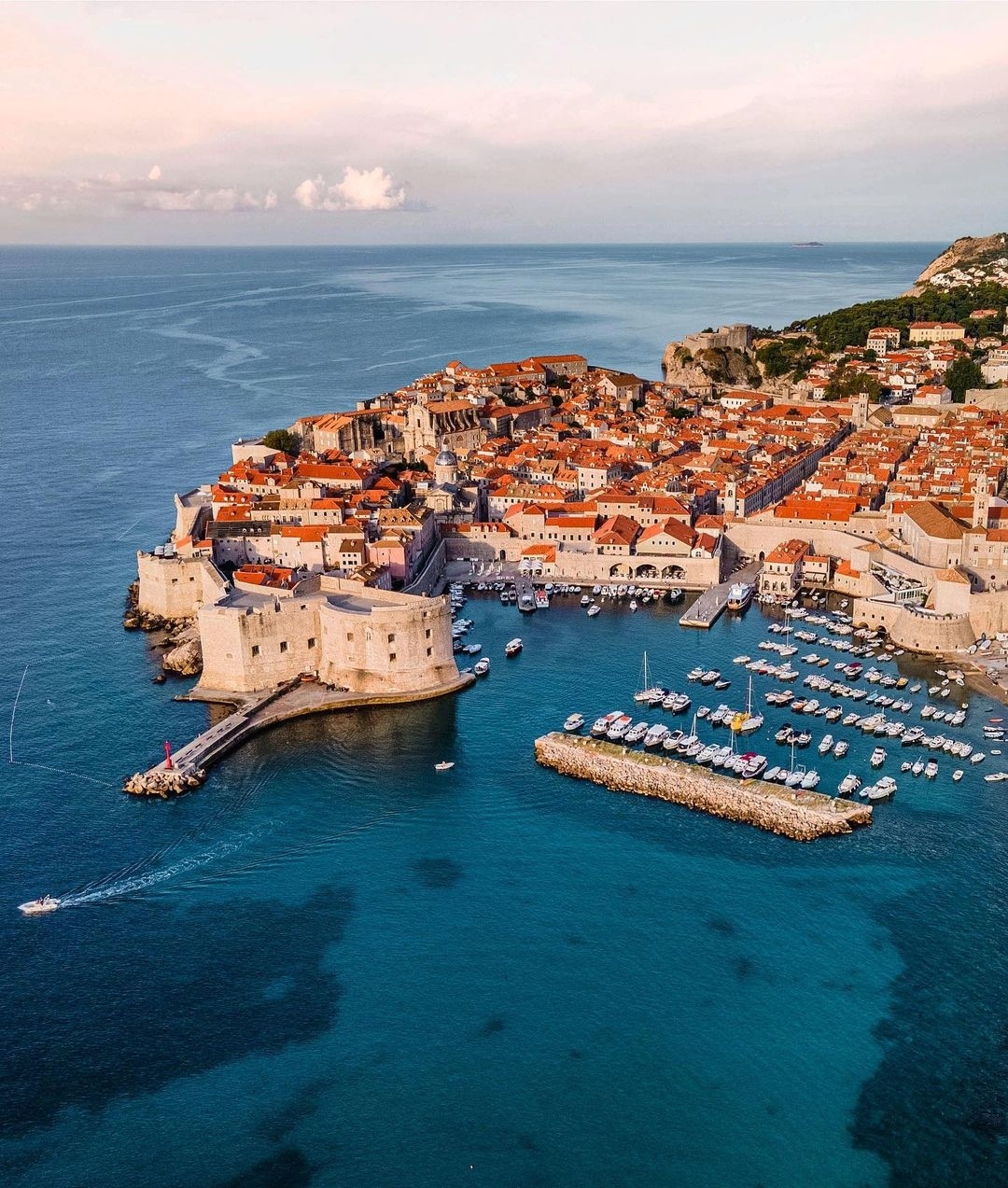 WHEN TO CHARTER IN DUBROVNIK
Whenever you want! Dubrovnik is a city with a typical Mediterranean climate, mild winters and warm and dry summers. Winters in Dubrovnik are pleasant, and the average daily temperature is around 10°C (50℉), but for a truly beautiful yacht charter in Dubrovnik, we recommend the months between April and November.
This period we can divide into three parts: The "Heart" of the season – July and August, the middle season – May, June and September and the low season – April and November.
The heart of the season is ideal for those who like to enjoy hot summers and busy cities. What is great is that you can always find a secluded bay with your yacht charter in Dubrovnik and enjoy 100% privacy, even on the busiest day of the year. Furthermore, during this period you will have the opportunity to attend the Dubrovnik Summer Festival – one of the most important cultural festivals in Croatia.
During the mid-season, beaches are not too crowded and the temperature is ideal for both kids and adults. The days are sunny and the sea temperature is perfect. For guests who do not like mingling too much, this is the perfect time for a yacht charter in Dubrovnik.


And the low season is when the temperatures are around 18 to 21°C (65 to 70 degrees °F) which are ideal for charter guests who do not prefer over-the-top weather conditions. Winds in Dubrovnik are mild and the sea is peaceful. This time of the year is amazing if you want to explore the real Dubrovnik and witness every street, cathedral and island in all their glory.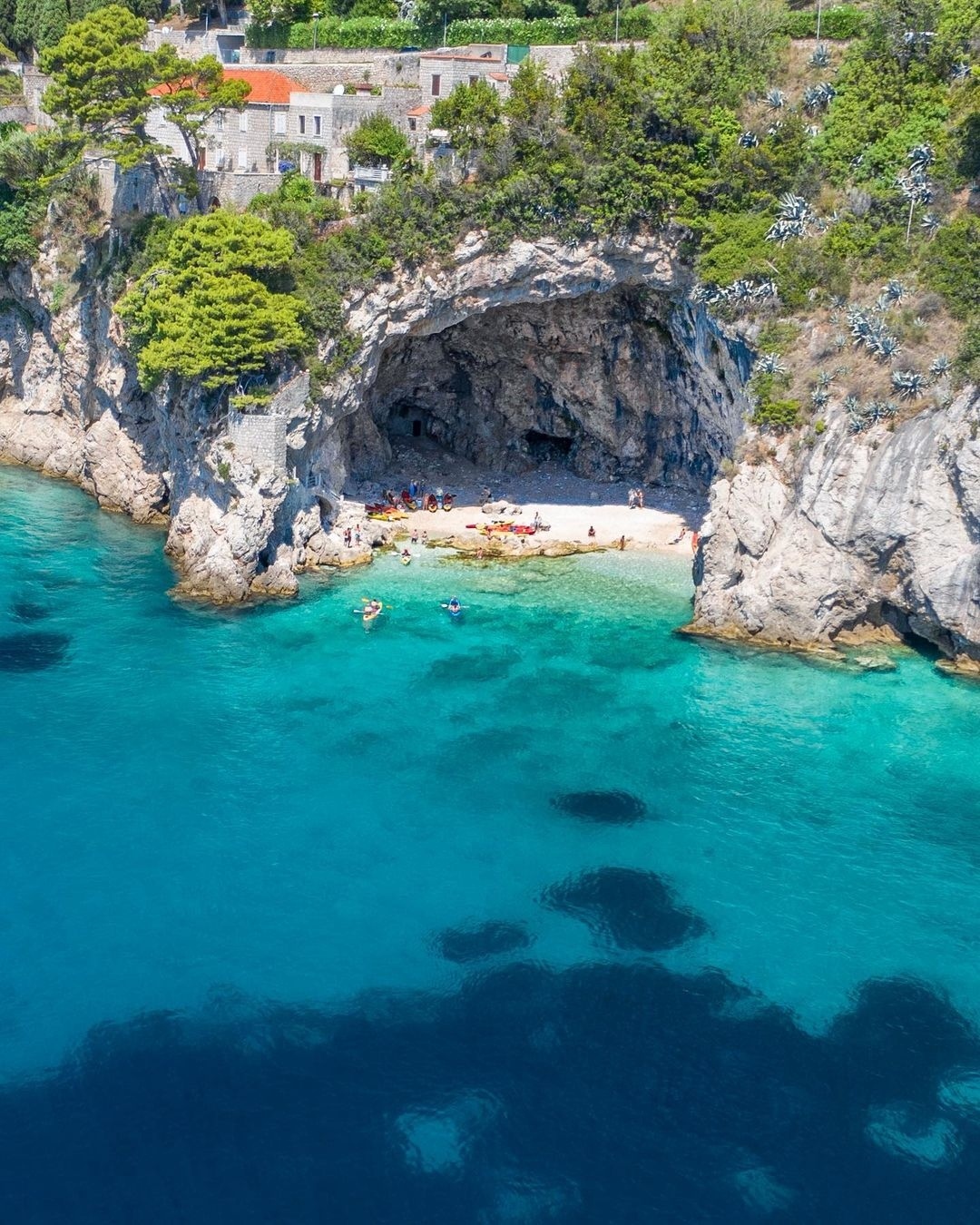 HOW TO GET TO DUBROVNIK
The best way to arrive to your yacht charter in Dubrovnik is by plane or a private jet. The well-connected Dubrovnik airport has a direct line from the USA, as well as from a lot of European cities. Furthermore, your yacht can wait for you in the small city of Cavtat which is just a few minutes away from the airport and a few minutes of cruising from Dubrovnik.
If you decide to come by car, you should ask your local broker – SuperYachts Croatia, to reserve a parking slot for you, since Dubrovnik is swamped by road traffic in the heart of the season.
In addition, if you do not want to think about transport, SuperYachts Croatia will arrange everything for you – your plane, car and yacht will be waiting for you whenever you want.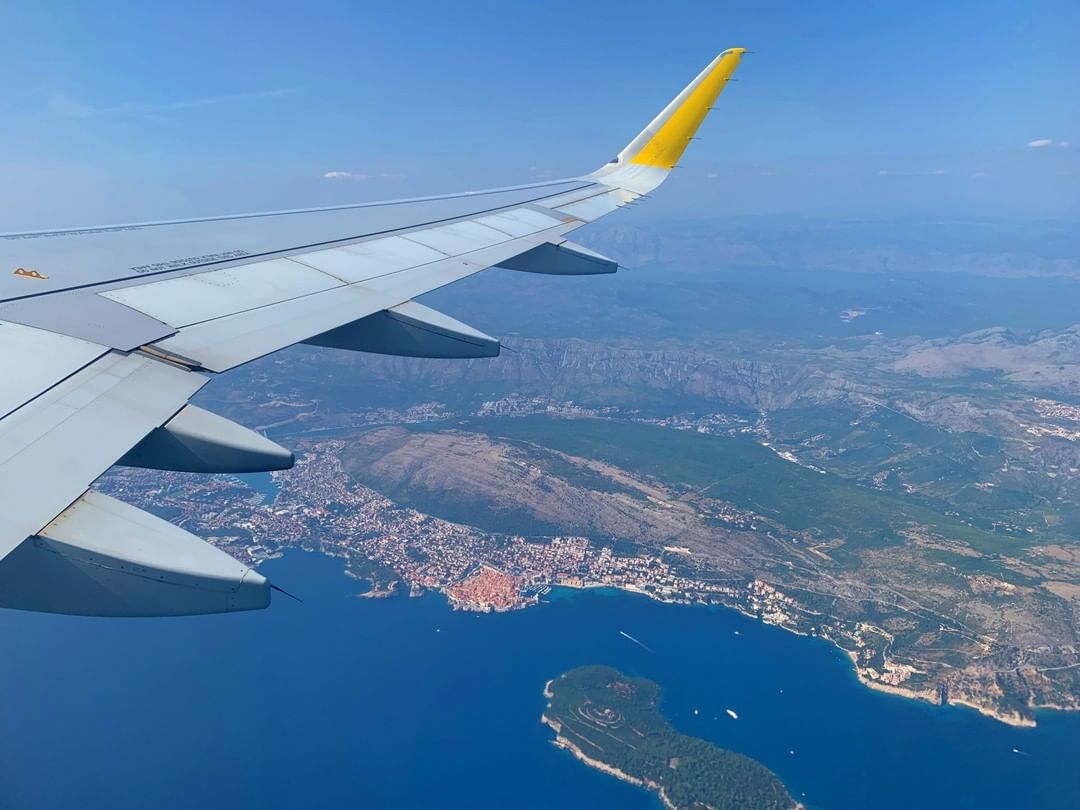 PERFECT ACTIVITIES FOR YOUR YACHT CHARTER IN DUBROVNIK
Ride a jet ski next to the centuries-old Dubrovnik Walls
Your experienced yacht charter crew will take out all of your water toys so you can enjoy riding near the Walls of Dubrovnik. Have a closer look at its fortresses, beaches and islands. Moreover, you can always ask your crew to set up a camera or a GoPro and capture the scenery and the amazing ride; who knows, you may even be able to spot a friendly dolphin.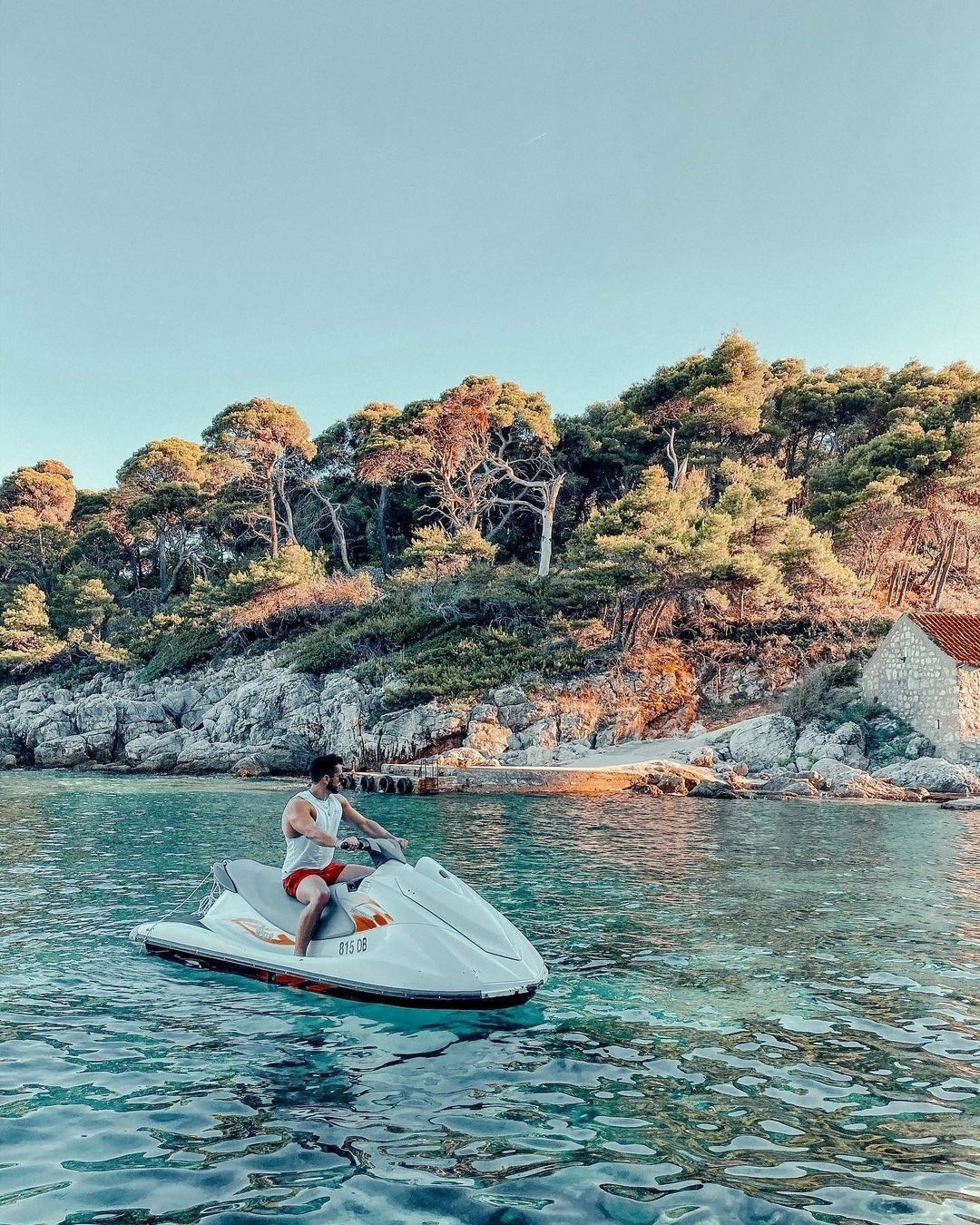 Visit each of 14 beautiful islands that surround Dubrovnik
Dubrovnik is surrounded by a small archipelago of 14 islands called Elafiti and you can visit all of them. The archipelago is made of  8 large islands – Olipa, Tajan, Jakljan, Šipan, Ruda, Lopud, Koločep and Daksa, and 6 smaller islands – Lokrum, St. Andrew, Mišnjak, Kosmeč, Goleč and Crkvine.
Lokrum is the closest island to Dubrovnik, but some do not even consider it part of the Elafiti, while the island of Šipan is the largest island of the Elafiti, and also the furthest from Dubrovnik. You should visit Lopud and Koločep – two beautiful islands where you can spend the whole day with your yacht charter party. Palm trees and beautiful vegetation will delight both adults and kids.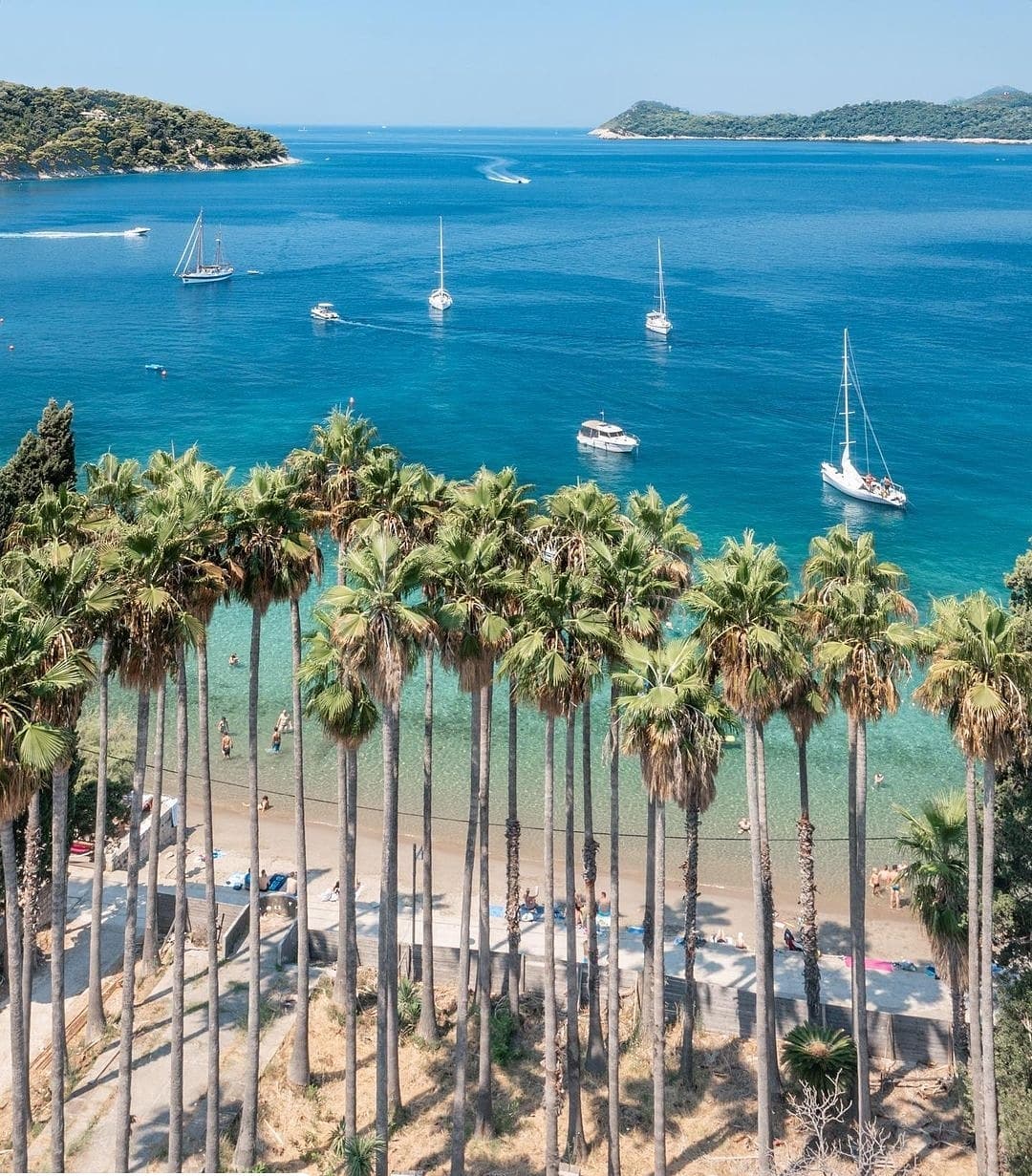 Enjoy a 360 panoramic cable car ride to the mountain of Srđ
From your yacht to the cable car Dubrovnik you need only several minutes of walking. After a 5-minute ride with the cable car, you will be well above the town of Dubrovnik. Delight in the magical view of the entire city, with your beautiful yacht anchored in the distance.
Moreover, you can also enjoy a lovely dining experience in the Panorama restaurant with one-of-a-kind dishes and hospitality. Dine or have a drink, walk around, take incredible panoramic photos and visit the historical museum.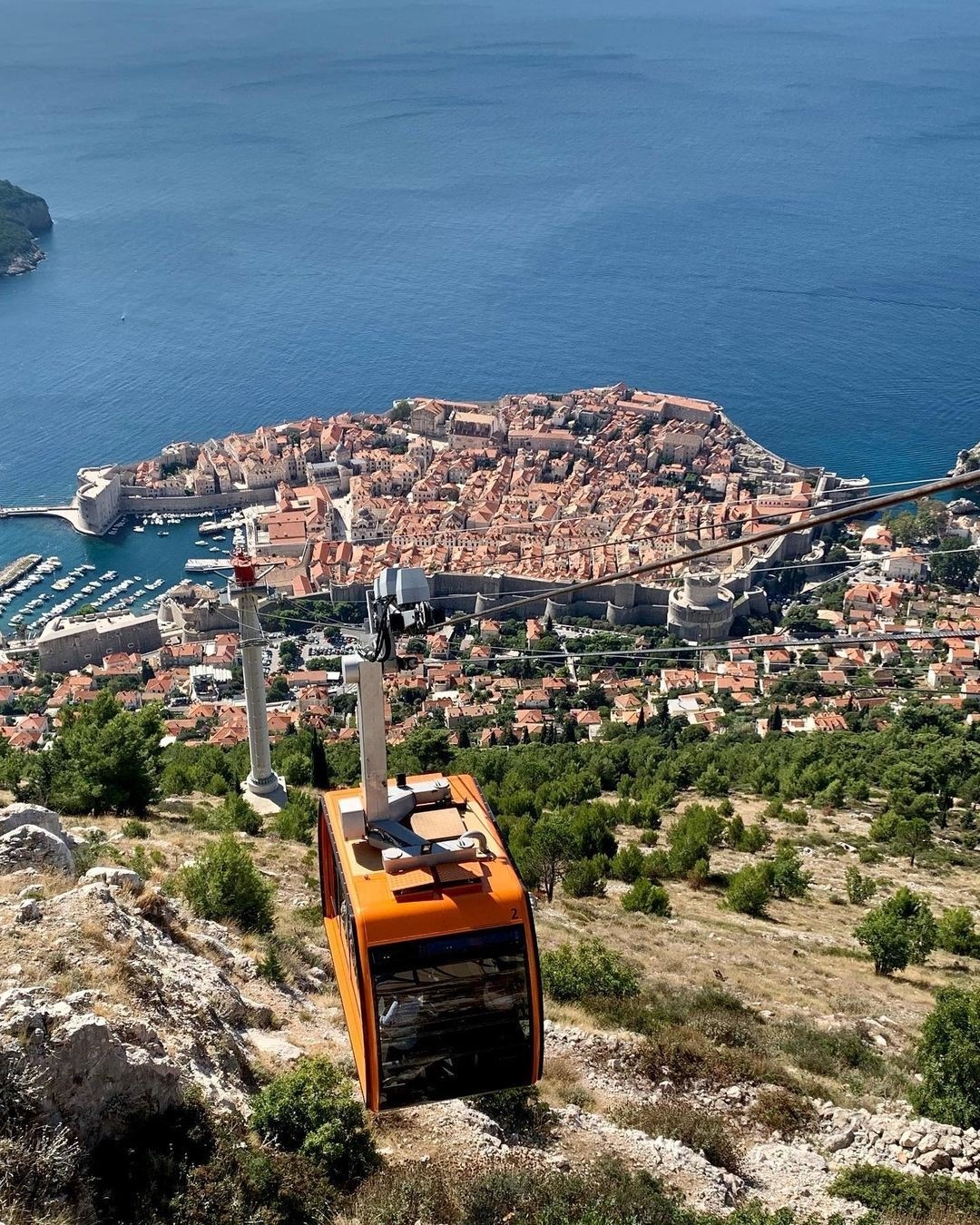 Let your stewardess take you on the Game of Thrones tour
If you are a fan of Game of Thrones, Dubrovnik will be a real paradise for you. Since a lot of scenes were filmed in real locations around Dubrovnik, you can visit all of them. Your lovely hostess can arrange a walking tour and you can take magical photos and enjoy a real Game of Thrones experience. Moreover, you can sit on the Iron Throne from the series and complete your yacht charter vacation on, "the most valuable of all chairs''.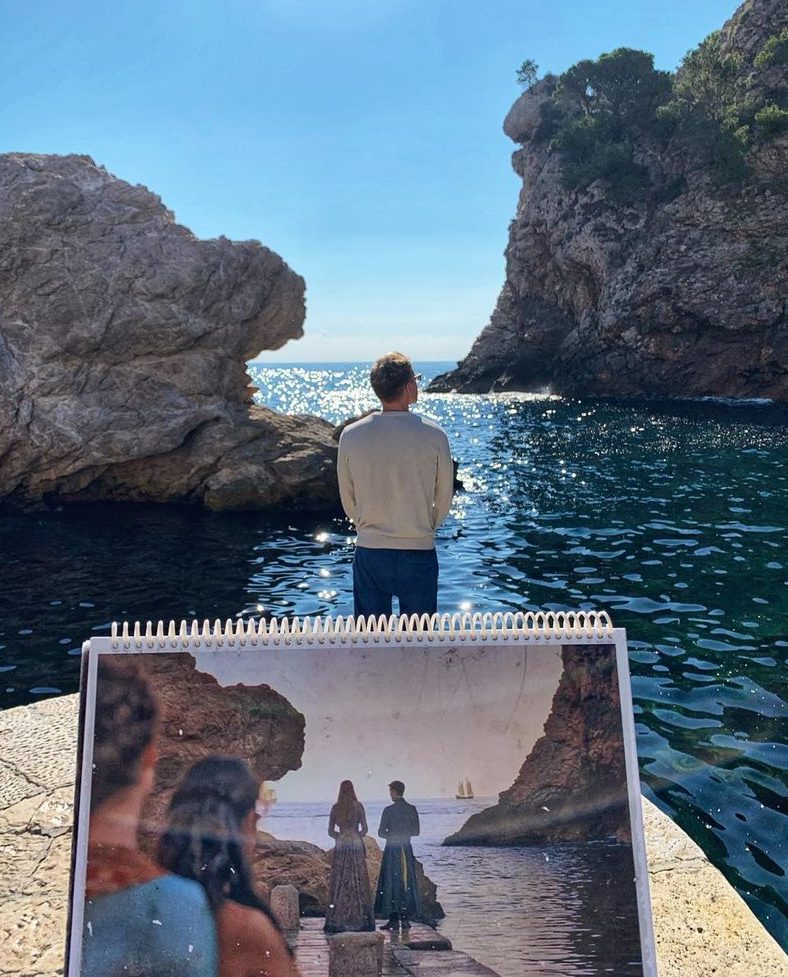 Dine in the Michelin starred restaurant 360 Dubrovnik, and enjoy the spectacular view on your lovely yacht
This amazing restaurant is focused on modern cuisine based on the culinary history of the region of Dalmatia and the city of Dubrovnik. It is surrounded by the Walls of Dubrovnik, sitting on an open-air terrace, from which the views are simply jaw-dropping, enabling you to enjoy a breathtaking view of the old harbour and your yacht charter.
We can guarantee that you will experience a magical evening with immaculate and helpful staff, delightful food and exceptional ambience.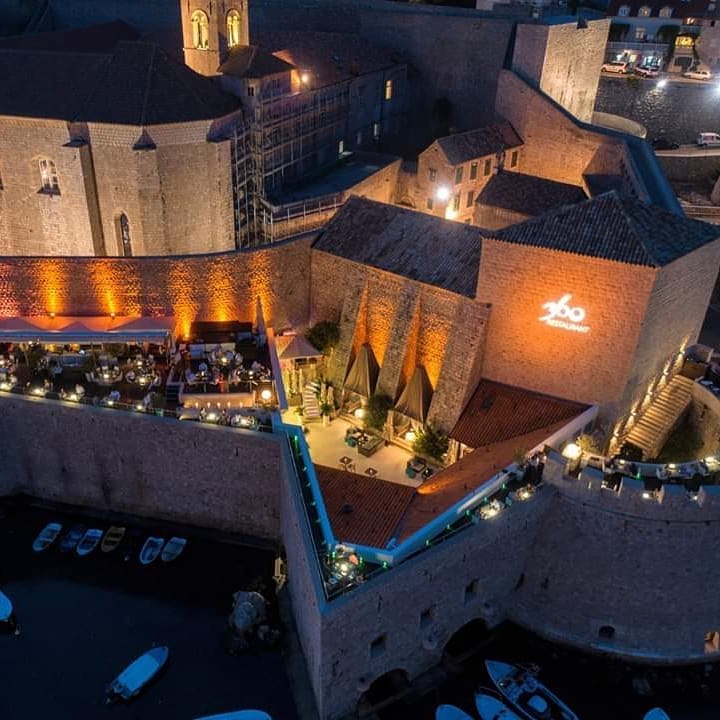 Capture cool videos of Dubrovnik's streets with a drone
The most popular pictures taken of Dubrovnik are the ones taken with a drone. Let your SuperYachts Croatia broker arrange a drone for you, or you can bring your own, and take the most beautiful pictures ever. Your social media will explode and you will have amazing photos from your yacht charter in Dubrovnik.
We recommend that you ask the captain to anchor the yacht right in front of Old Town, so you can create stunning videos while also capturing your magnificent yacht and the most beautiful city in the world – Dubrovnik.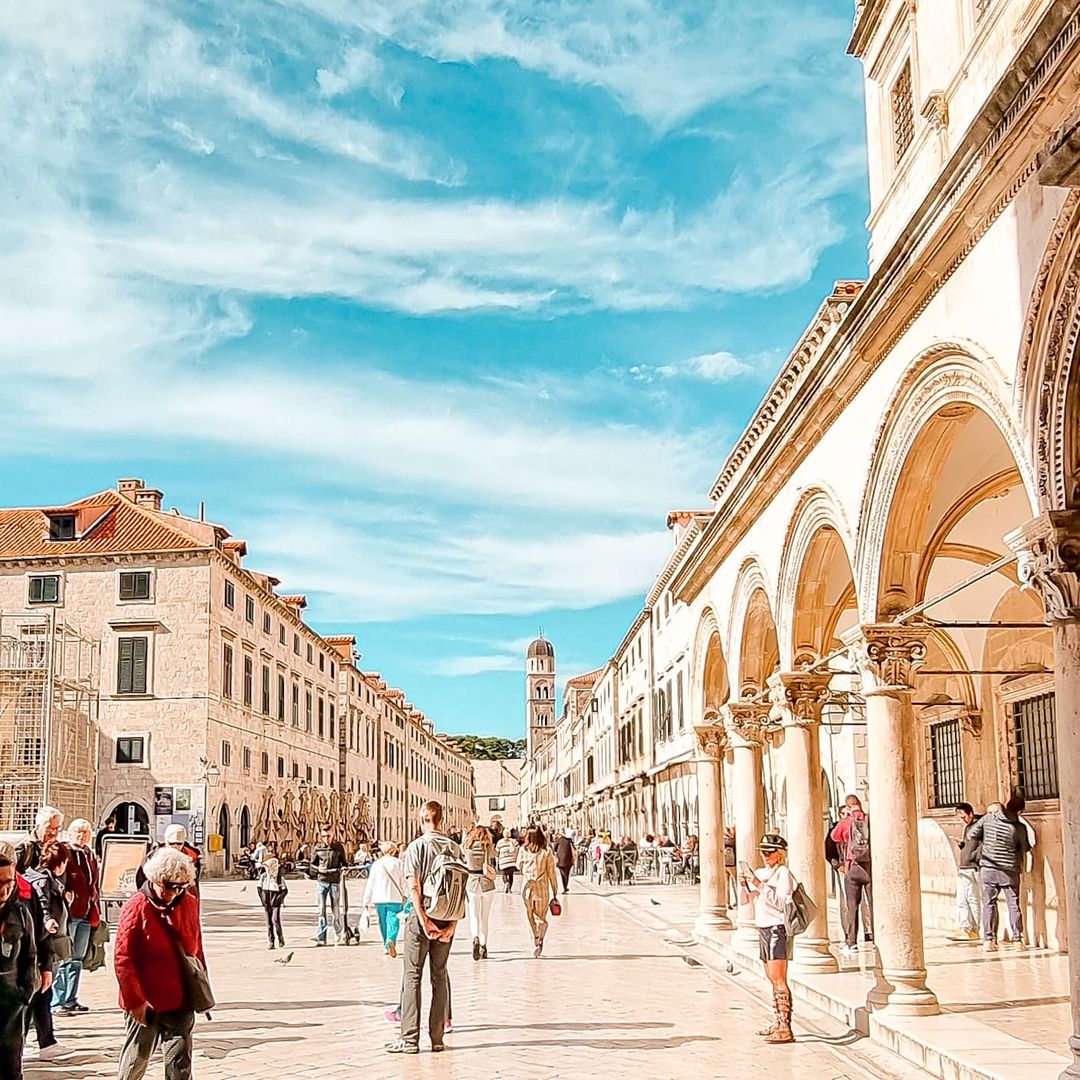 Ride a Seabob with friendly dolphins near the island of Lokrum
Dubrovnik is full of dolphins so do not be surprised if you see one. Take advantage of your yacht charter's water toys and try to spot a dolphin. Utilise the Seabob so you can dive like a dolphin and enjoy the turquoise sea next to lovely Dubrovnik. While diving with your Seabob you will be able to observe a beautiful seabed, full of charming little fish, starfish and other specimens of acquatic flora and fauna.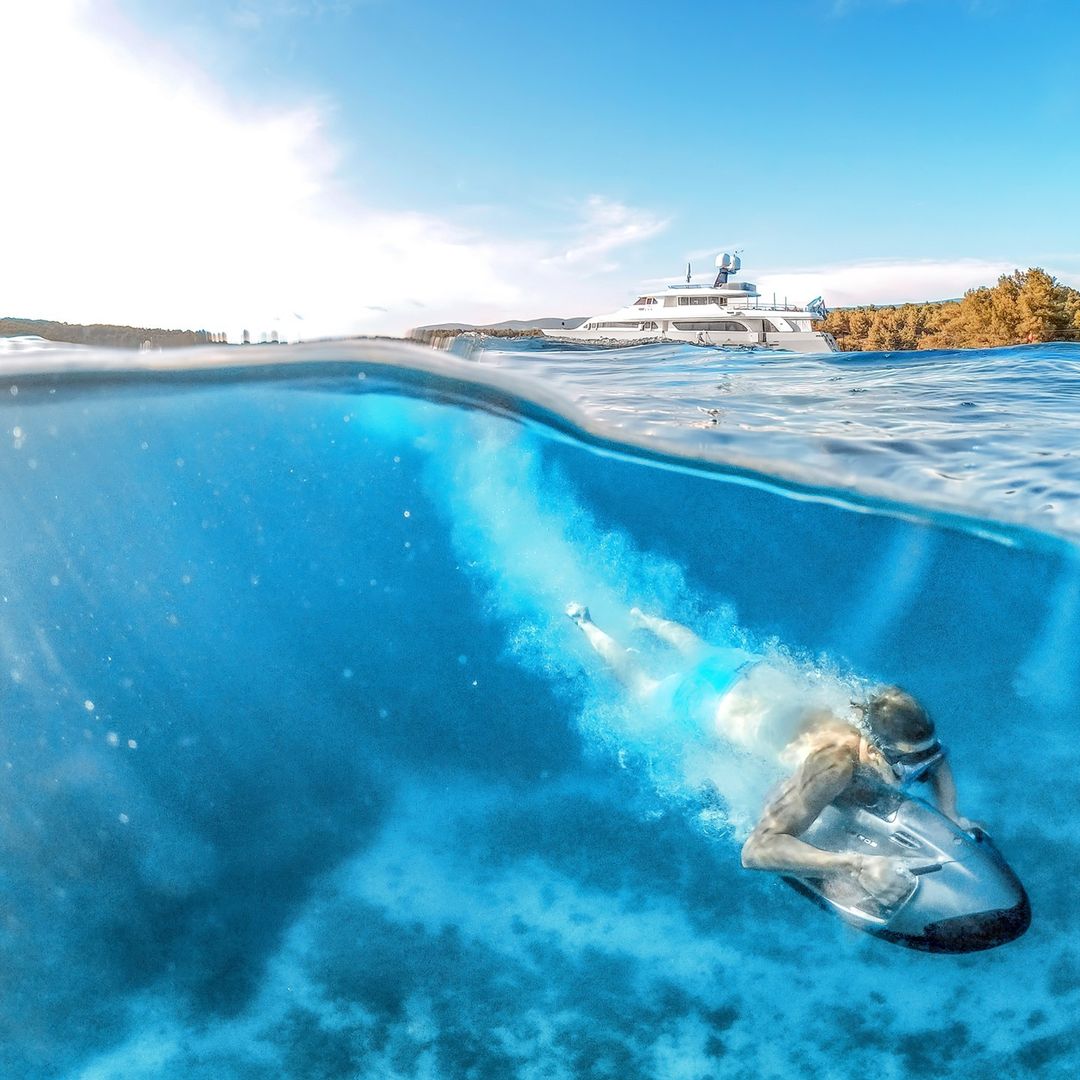 Walk through the Walls of Dubrovnik
The Walls of Dubrovnik used to be a powerful defence system, but today they are a unique cultural and historical heritage of Dubrovnik. They are the biggest tourist attraction and the most popular part of the city. It is an even better experience when you can explore them in peace, with an easy walk alongside two kilometres of groomed trails, while also watching your magical yacht charter next to them.
The Walls are one of the most monumental fortifications in Europe, and the construction of the first fortresses began in the 8th century. More intensive construction lasted from the middle of the 15th to the end of the 16th century, and although they were hit by an earthquake in 1667, the walls were not damaged too much.
Historic walls surround the city in the shape of an irregular polygon, and you will be able to experience 16 towers and bastions, as well as a total of five fortresses: Micčeta, St.John, Bokar, Lovrijenac and Revelin. The unique and stunning Walls of Dubrovnik were recognized by UNESCO, which included them on the World Heritage List.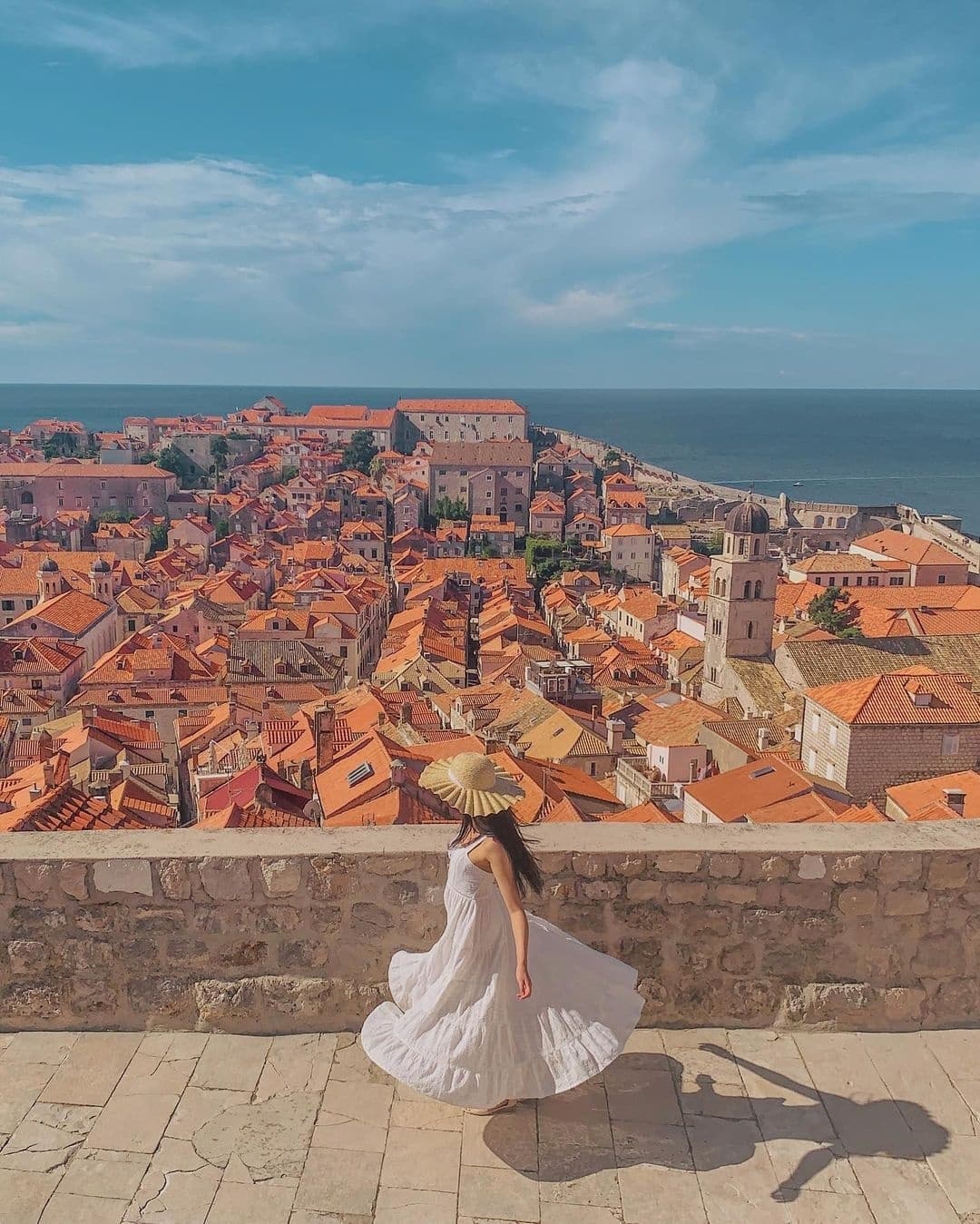 Visit the first Croatian underwater winery
Just a few years ago, the first underwater winery opened less than an hour north of Dubrovnik. The town of Drače on the Pelješac peninsula holds a long and rich culture of winemaking. There are also amazing cultural sights and a lot of natural beauty. You can visit from land or dive right in and explore the whole winery.
Furthermore, you will come across various surprising things, and certainly the most interesting is the old sunken ship in the Mali Ston bay. Here, you can buy a bottle of unique wine straight from an underwater winery and enjoy it during your yacht charter in Dubrovnik; it can be one of the best presents you can gift your friends back home.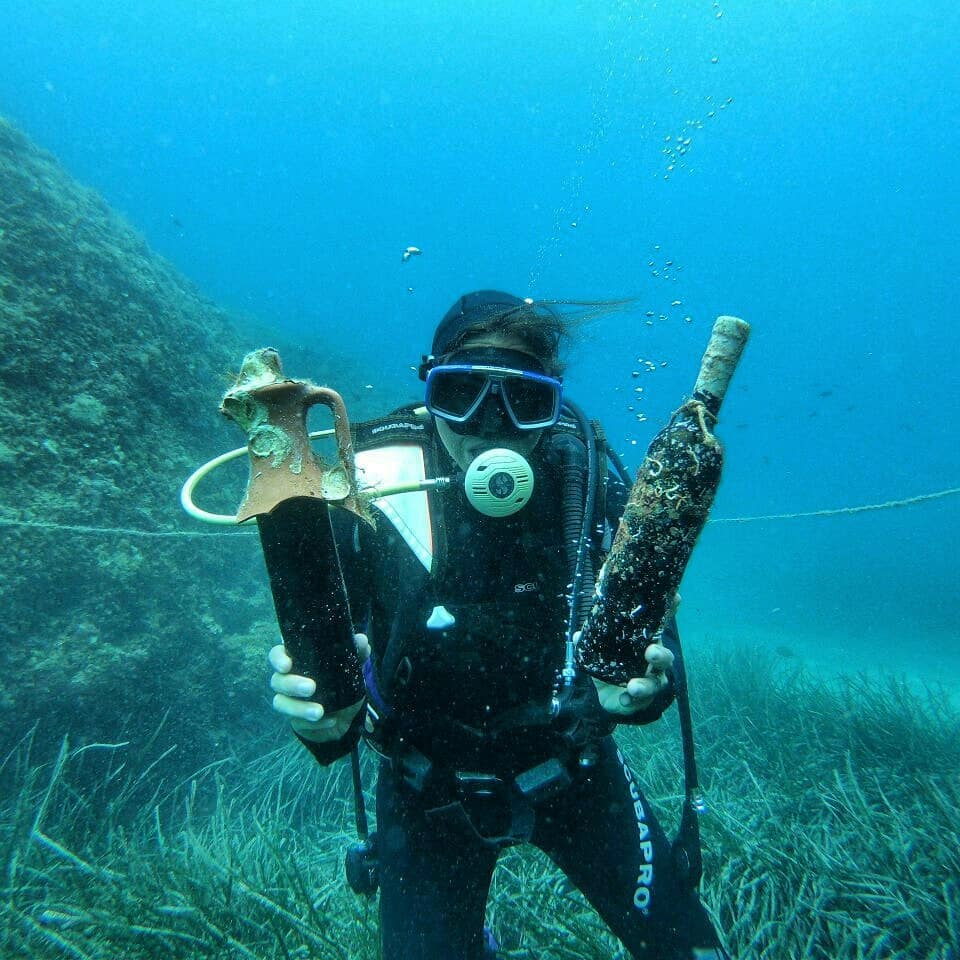 Watch the sun kissing the walls and the sea from your yacht
Sunsets are a constant source of inspiration for poets, writers, romantics, but also yacht charter guests. Everyone likes them, especially if you can share them with your loved ones during your yacht charter in Dubrovnik. Sunsets around Dubrovnik are truly magical since you can follow the sun as it starts to slowly touch the Walls of Dubrovnik, kissing the sea and making way for the moon.
It is important to state that the most beautiful sunset views are from your yacht or the Srđ mountain. In addition, your private chef can always serve your dinner right before sunset so you can enjoy the spectacular view while tasting the best food ever.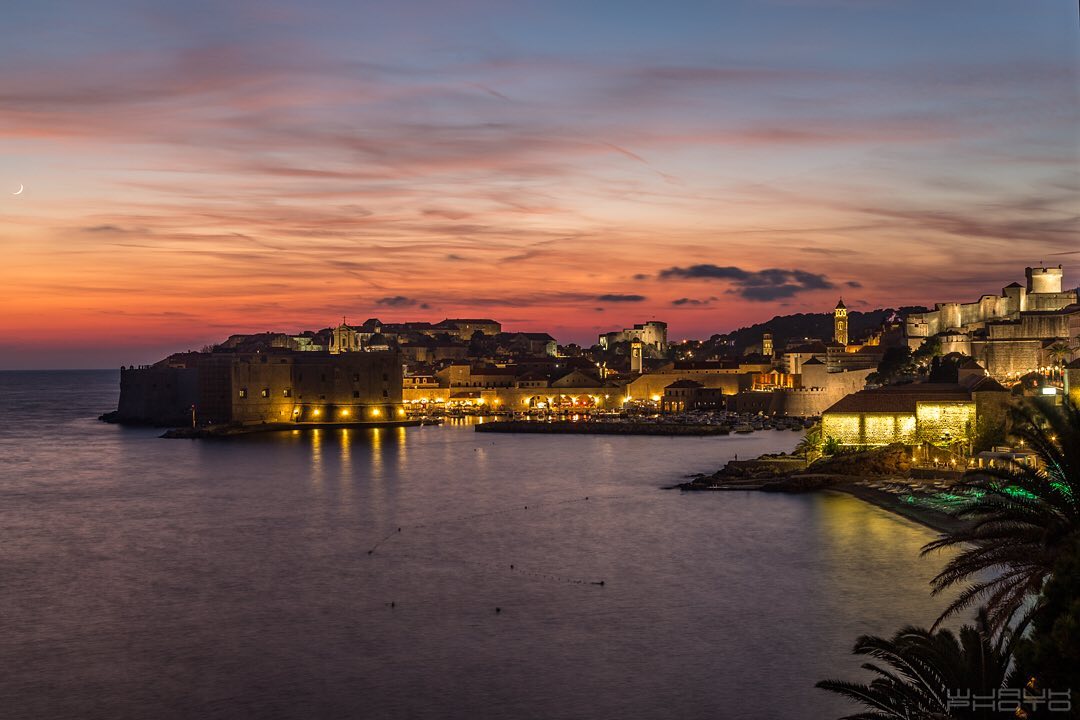 ENJOY AN EXQUISITE FINE DINING EXPERIENCE ON YOUR YACHT CHARTER IN DUBROVNIK
360 Dubrovnik – This charming restaurant with a Michelin star is located in the heart of the Old town, which means you will get to enjoy your dinner on a UNESCO heritage site. You can opt for a delicious menu accompanied by excellent wines or you can order a la carte. Whatever you choose, you are not going to make a mistake.
This amazing restaurant has an incredible view that amazes guests; from the open-air terrace, you will be able to see your yacht charter in Dubrovnik. Most of the visitors book a reservation in 360 Dubrovnik one month before, so you should ask your local broker from SuperYachts Croatia to take care of the reservations, so you can truly enjoy this special experience.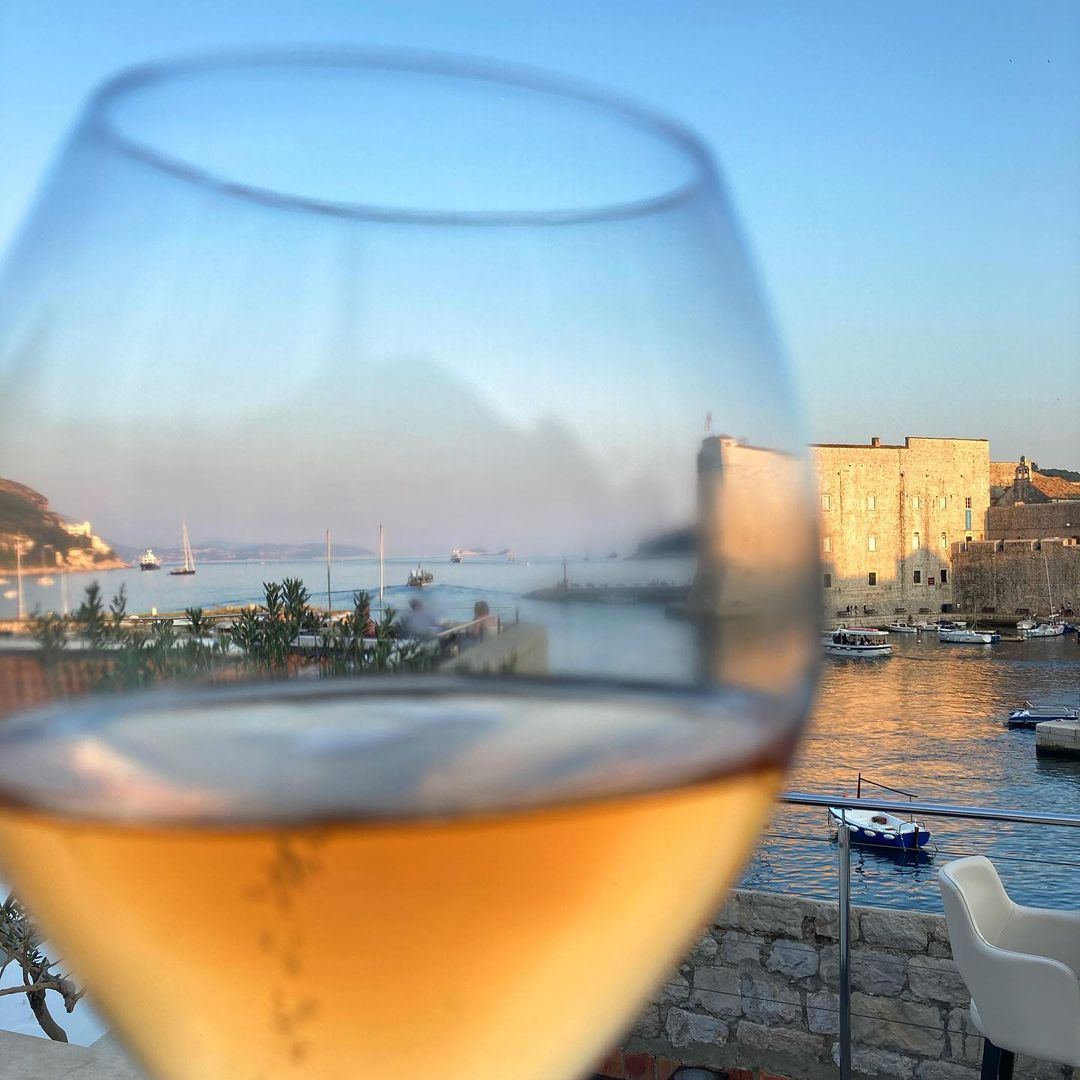 Bota Šare – The first oyster & sushi bar in Dubrovnik is located in the Old town, right across from the beautiful Dubrovnik Cathedral. Here you can enjoy fresh oysters from Pelješac and savour a fine dining experience with unique gastro-fusion elements, with influences from Dalmatian and Japanese cuisine.
The atmosphere is very romantic and your loved ones will enjoy every bite, sip and moment while dining in Bota Šare. And best of all, your yacht can berth just 1 minute from the restaurant.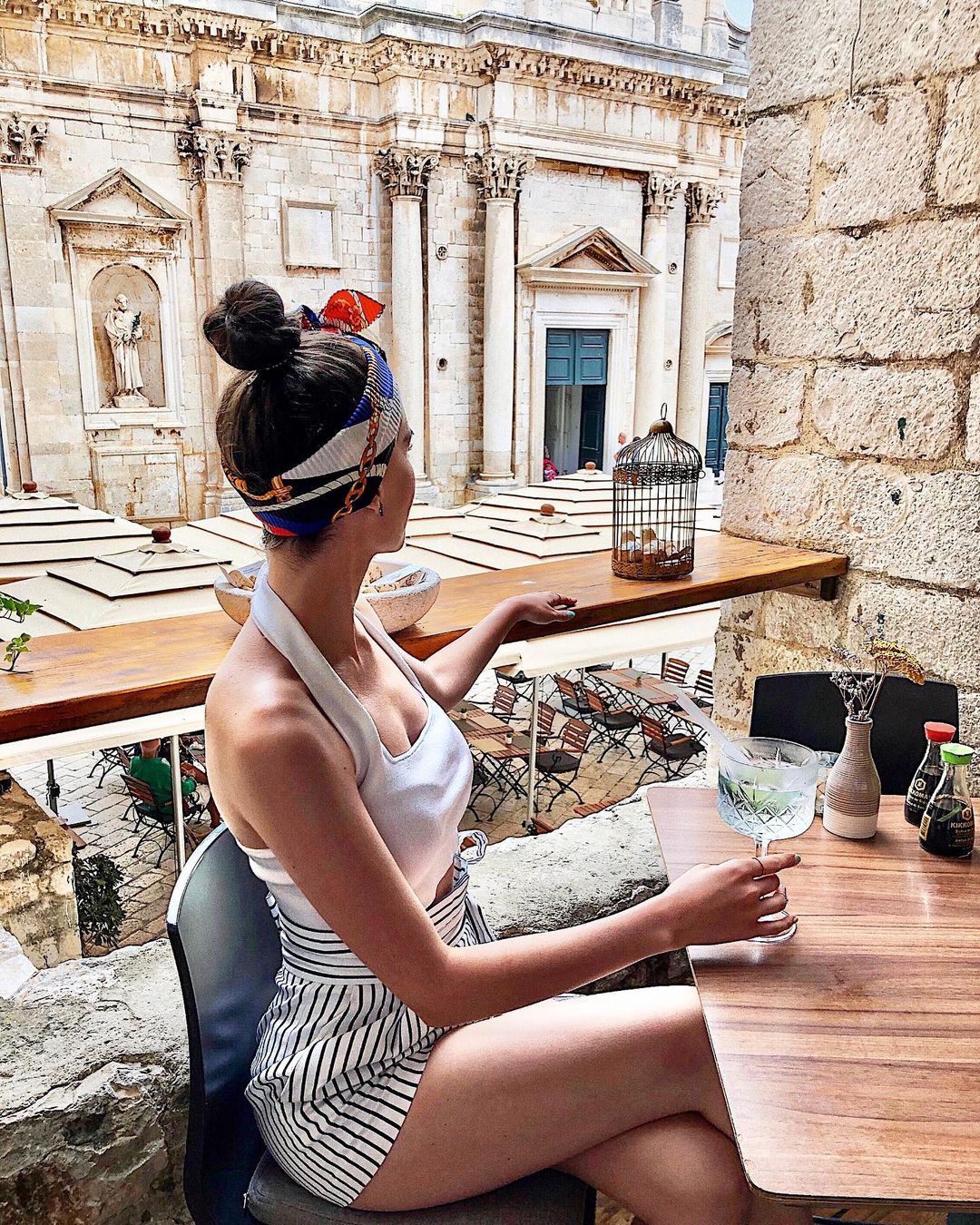 Pantarul Restaurant– feel like a real Croat while sampling delicious domestic ingredients. You can anchor your yacht in Uvala Lapad and just a few minutes of walking will bring you to a lovely family restaurant with delicious food.
What makes this restaurant special is that its menu changes seasonally and all of the meals are prepared by provisioning from excellent local farms near Dubrovnik. Moreover, they have a daily delivery of fresh fish and the meat is sourced from organic and renewable farms.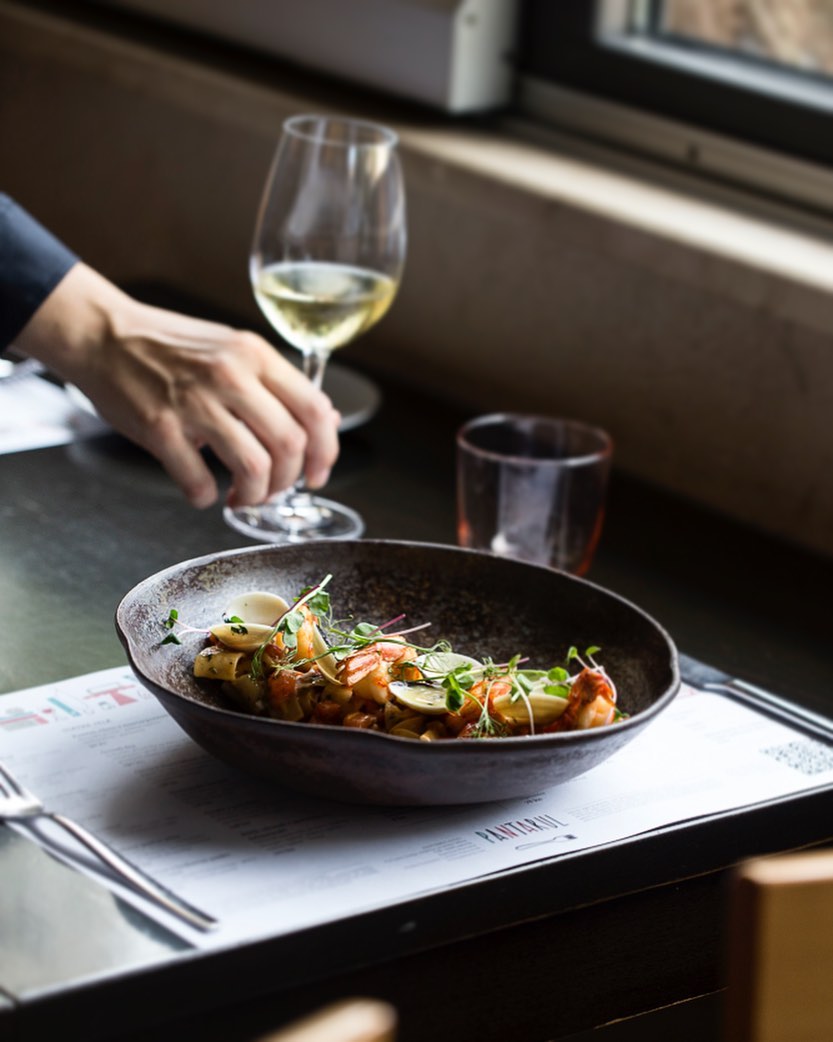 Panorama Restaurant– this is the restaurant where you will get to experience the most amazing view of your yacht and Dubrovnik in all its glory. On the beautiful terrace, you can enjoy an incredible landscape of the mainland, the sea and the amazing Dubrovnik city.
The professional and helpful staff will always be at your disposal – and the food is amazing too! To get to this restaurant, you can pick the means of your transportation: by a cable car,  a car or quads. Whatever you opt for, you will enjoy the magnificent view of this spectacular city, together with the island of Lokrum.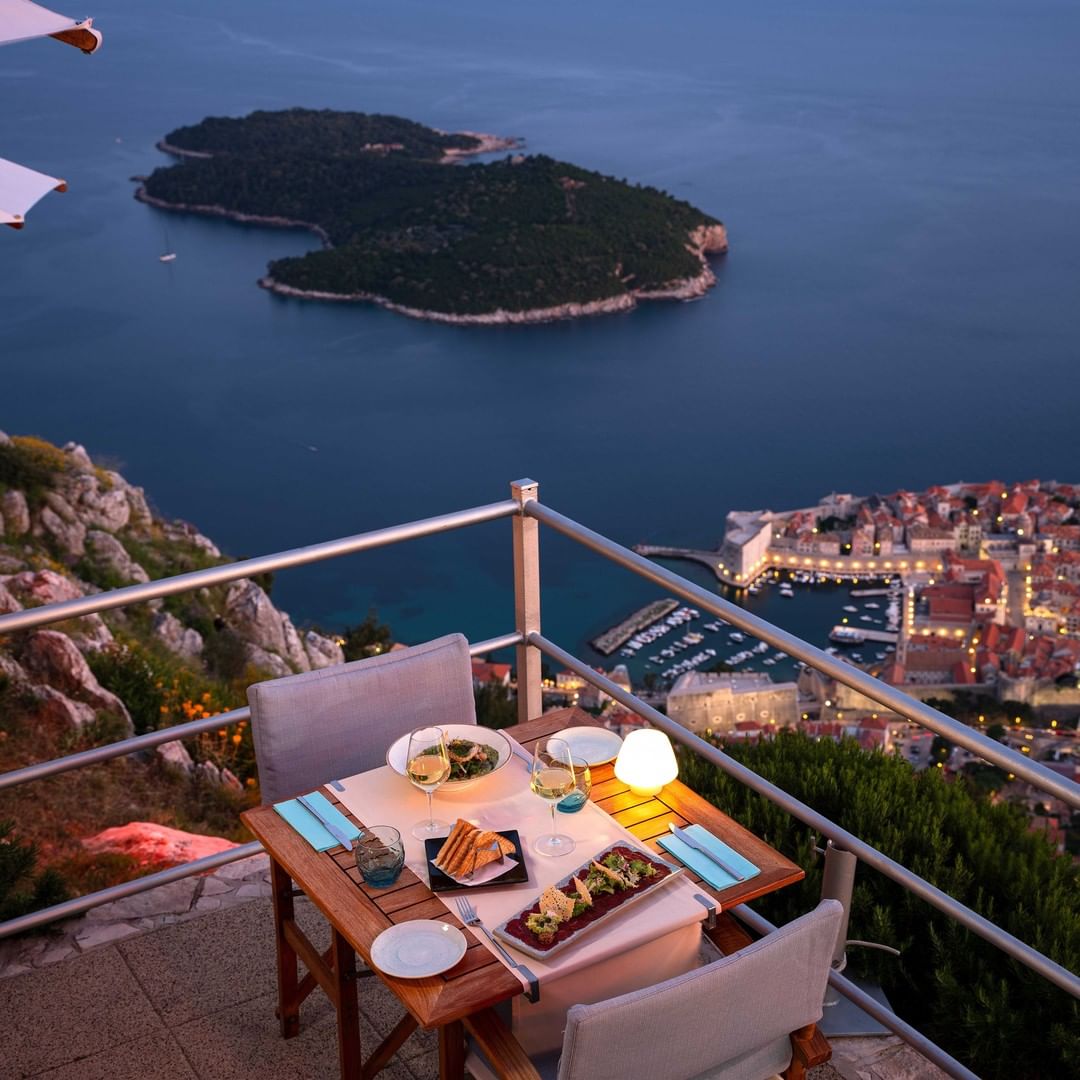 Restaurant Kopun – in this restaurant, old Croatian recipes were handed down through centuries so you could sample authentic Dubrovnik cuisine, like Jacob's caps with truffle cream or an amazing seafood stew. This is a place where guests want to come back over and over again.
While in Dubrovnik, you need to try the local dessert – Dubrovačka rožata, which is part of the gastronomic heritage of medieval Dalmatia and survived despite many influences from the Venetian and Ottoman Empires. The first records of the Dubrovačka rožata date back to the time of the Venetians, and in 1300 it was recorded under the name "friar's pudding".
The Venetians are long gone, but this dessert is still here, with traces of influences from French cuisine. It is a caramelized shell in which rožata is cooked and the main ingredient is a rose liqueur. But at the end of the day, your private chef can also prepare all the wonderful delicacies and specialities you sampled during your yacht charter in Dubrovnik.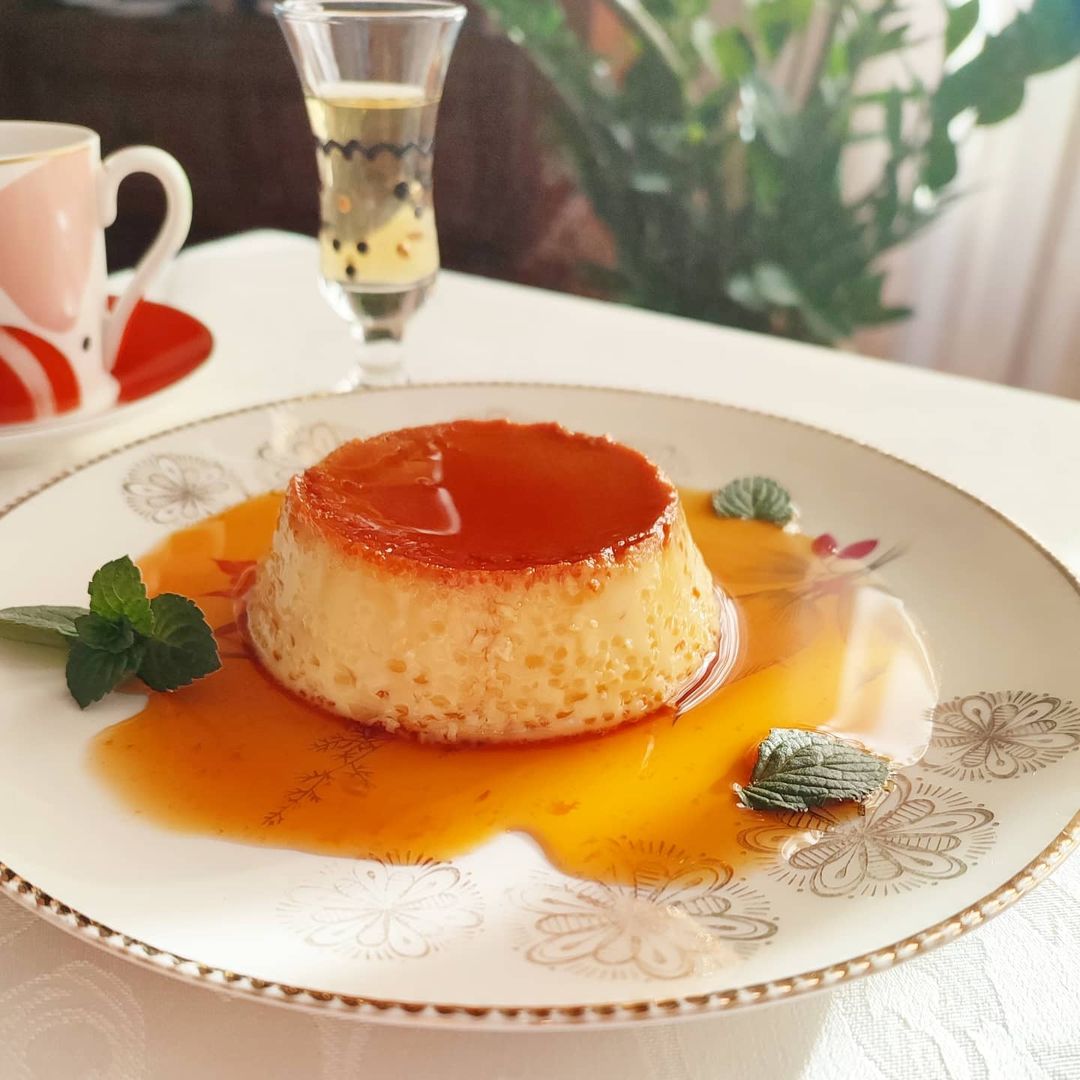 OUR SUGGESTED SEVEN-DAY YACHT CHARTER IN DUBROVNIK
A yacht charter in Dubrovnik is once in a lifetime experience, especially with a local yacht broker who will show you the best spots known only to the local experiences, and create unique yachting experiences for you and your charter guests.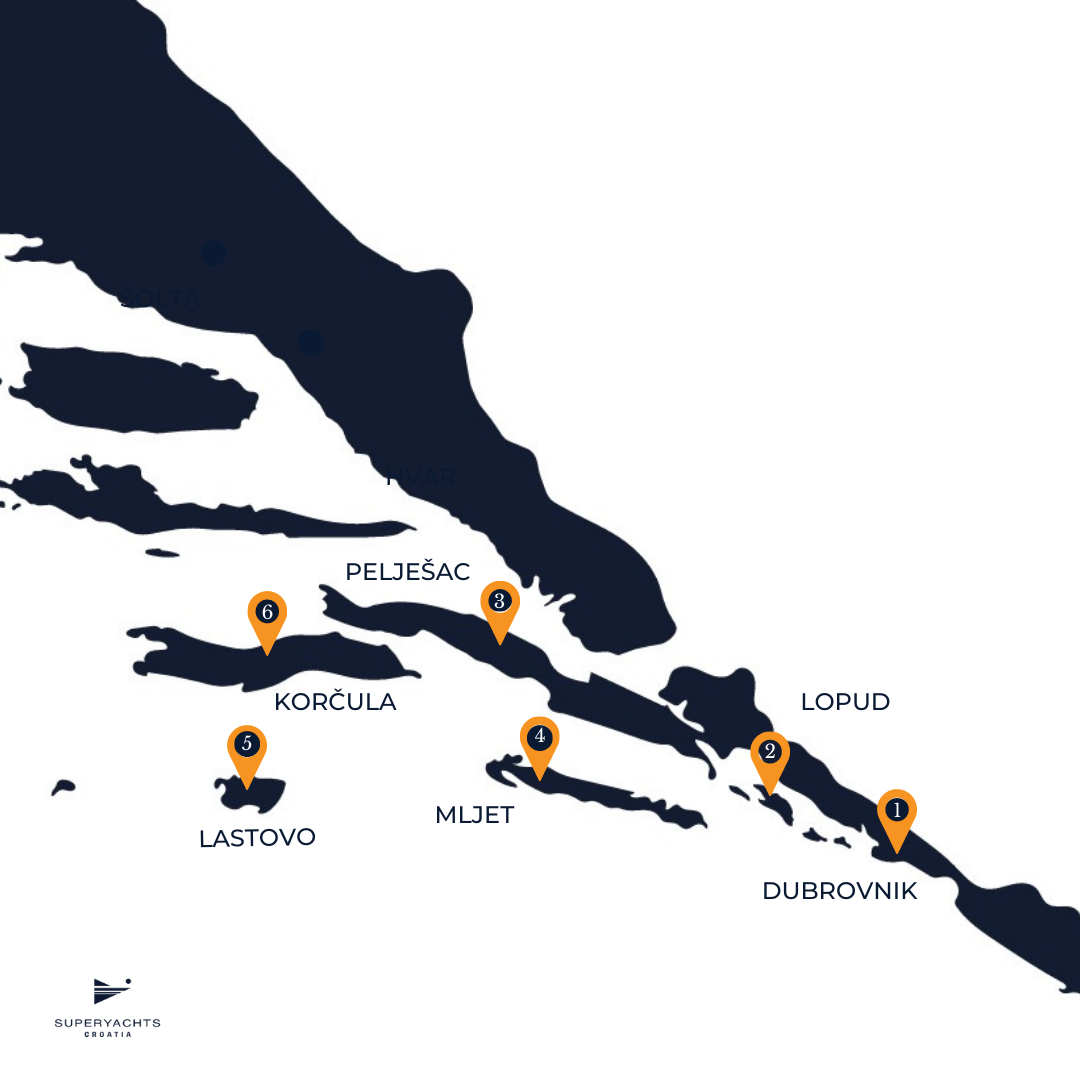 Day 1: Dubrovnik – Lokrum island
On the first day of your yacht charter in Dubrovnik, we recommend spending some time near the city of Dubrovnik, where you can explore its surroundings by yacht or on foot. This Pearl of the Adriatic will leave you speechless, thanks to its magical old town.
Moreover, you can anchor your yacht near the island of Lokrum and enjoy a magical view of Dubrovnik`s old town. You will be able to experience a picnic on Lokrum island, which is the perfect getaway place for Dubrovnik`s locals and their guests.
The island of Lokrum is declared a special reserve under the protection of UNESCO, with a botanical garden containing an enviable collection of eucalyptus and cactus, as well as beautiful gardens and parks. Walk slowly through the vegetation and refresh yourself in the shade of black ash or rest under the swaying treetops of Aleppo pine.
Moreover, this island has a salty lake in its centre, in which you can jump from a 10m high rock. This is a perfect Instagramable spot, with rare animal species like protected turtles and peacocks.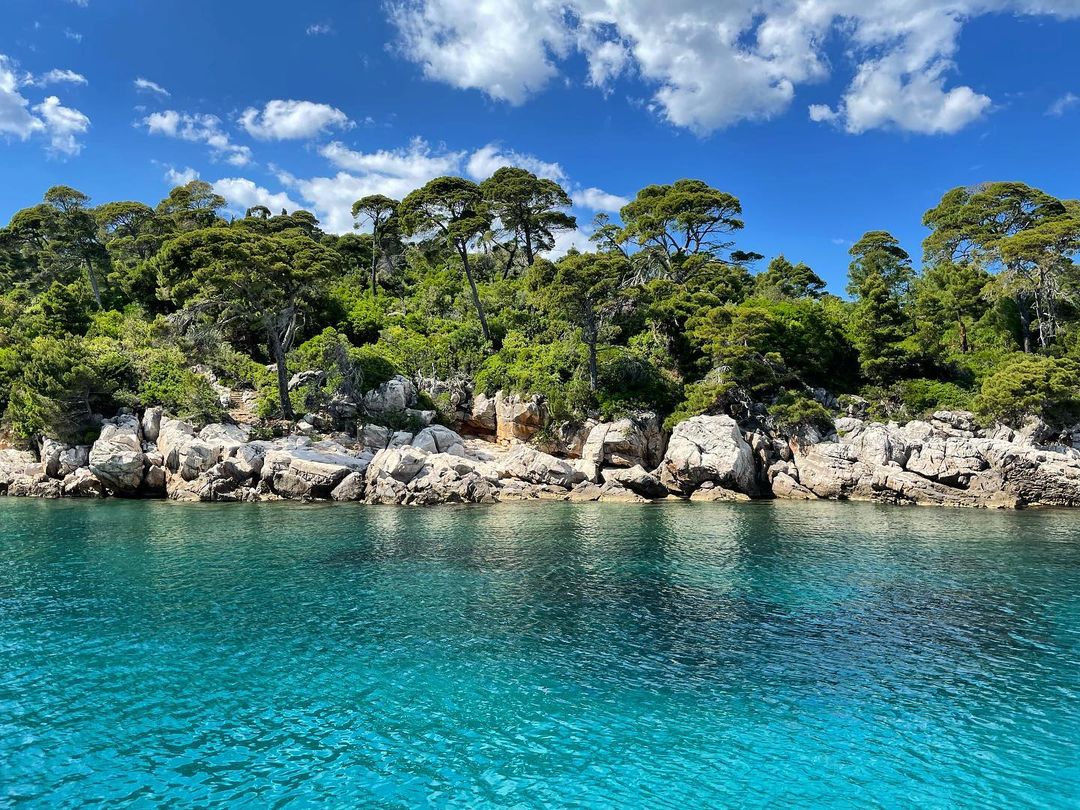 Day 2: Lopud island- Šipan island
Lopud is the most developed among the Elaphite Islands, a small archipelago containing several isles located northwest of Dubrovnik. It is also the second-largest in terms of size, while a favourable climate allows for nearly 2600 hours of sunshine each year.
A mild climate has led to the development of lush and rich Mediterranean and subtropical vegetation with lemons, oranges, pines, cypresses and palm trees. Your local yacht captain will want to take you to Šunj – a sandy beach considered to be one of the most beautiful beaches in the Croatian Adriatic sea. The sandy shoal of this beach stretches a few hundred meters from the shore, which makes the bay ideal for a family yacht charter in Dubrovnik.
Day 3: The Island of Šipan –  Pelješac peninsula
The biggest island of the Elaphite archipelago is Šipan, which is also listed in the Guinness Book of Records for the biggest ratio of olive trees to the population of its total area, is a must-see during your yacht charter in Dubrovnik.
A lot of people from Dubrovnik come to this magical island because of the astonishing restaurant Bowa, where you can berth your yacht and enjoy delicious food. This attractive restaurant is located right by the sea, with tables under the canopies set on charming oak and fir constructions which makes it an inviting place for a meal. Swim, sunbathe and have fun with your water toys while waiting for the food.
After lunch, we recommend a visit to the city of Ston on the Pelješac peninsula. The "City of Salt" will amaze you with its rich history and numerous attractions. As soon as you step into Ston, you will feel as if you have travelled back into the distant past; tradition is woven into every stone and building.
While spending time in Ston, visit the famous saltworks, one of the three saltworks in Croatia, and the oldest in Europe, dating back to the 14th century. It was formed after the Republic of Ragusa bought Ston in the year 1333. Ston was surrounded by defensive walls, which are a popular attraction and by length, second only to the Great Wall of China.
Moreover, if you opt for swimming, sunbathing or playing with water toys, we recommend you anchor in the famous Prapratno bay. This is one of the most beautiful bays in this part of Pelješac, with a long sandy beach in an area overgrown with pine forests.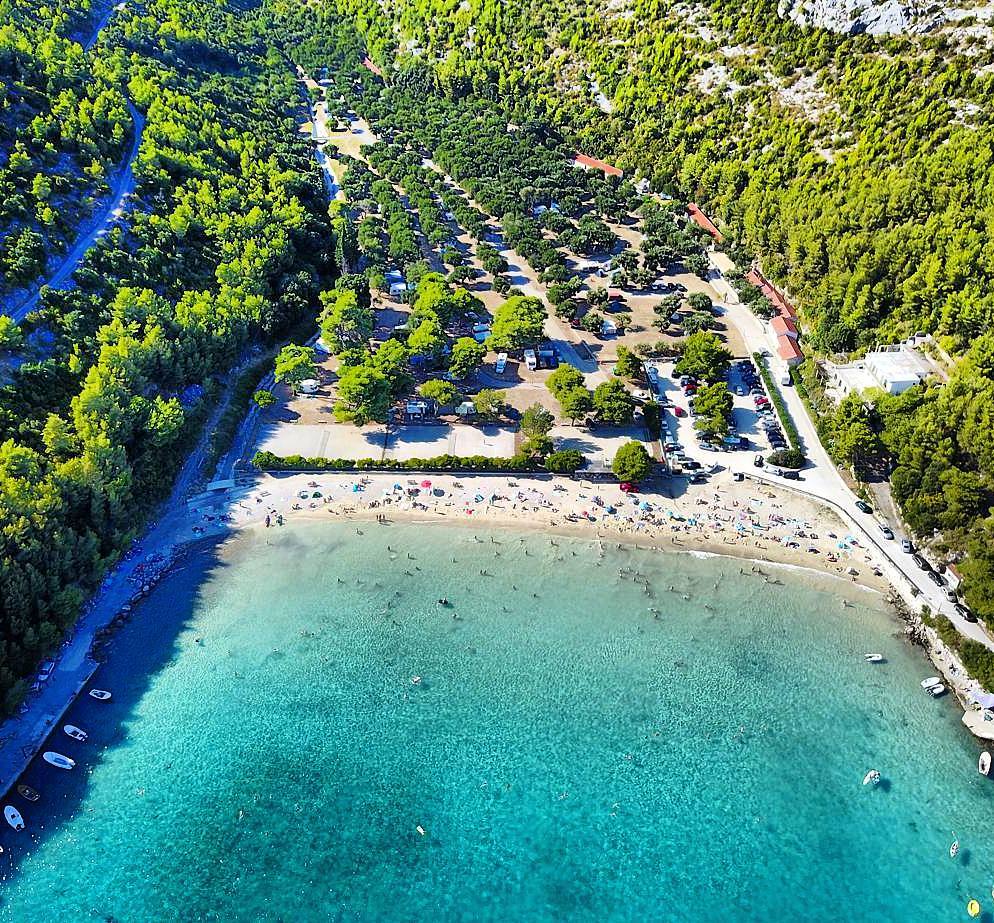 Day 4 – Pelješac peninsula – Mljet National Park
The island of Mljet is the most forested of all the Croatian Adriatic islands, and unquestionably, one of the most attractive. It is perfect for enjoying the beauty of untouched nature that will enchant everyone who visits this enchanting isle. Mljet is an island of mystery, with rich forests, beautiful beaches and an incredibly blue sea, ideal for enjoying pristine nature.
You can ride an e-bike through the National Park or just enjoy an al-fresco dining experience on the Greenest Croatian island. Here, you can explore the Veliko lake, with an islet of St. Mary and a church and monastery founded in the 12th century by the Benedictines of Monte Gargano in Italy. Alternative targets for exploration also are the Malo lake and the Odysseus Cave.
Day 5 -Mljet National Park – Lastovo Island
A small and inhabited island, Lastovo is the perfect place for those looking for a quiet and relaxing holiday, in untouched and beautiful nature. Lastovo island has a mild Mediterranean climate and due to its good position, it has more than 2700 hours of sunshine a year.
Lastovo also has the starriest sky in Europe and if you embark on a yacht charter in Dubrovnik during the summer, you will be able to see one of the most beautiful astronomical phenomena – the Perseid meteor shower. Make a wish and enjoy this beautiful island.
For swimming and snorkelling, we recommend the Porto Rosso beach complemented with a nautical centre and a great restaurant, ideal for yacht charter guests. Lastovo also harbours one of the oldest lighthouses in the Croatian Adriatic.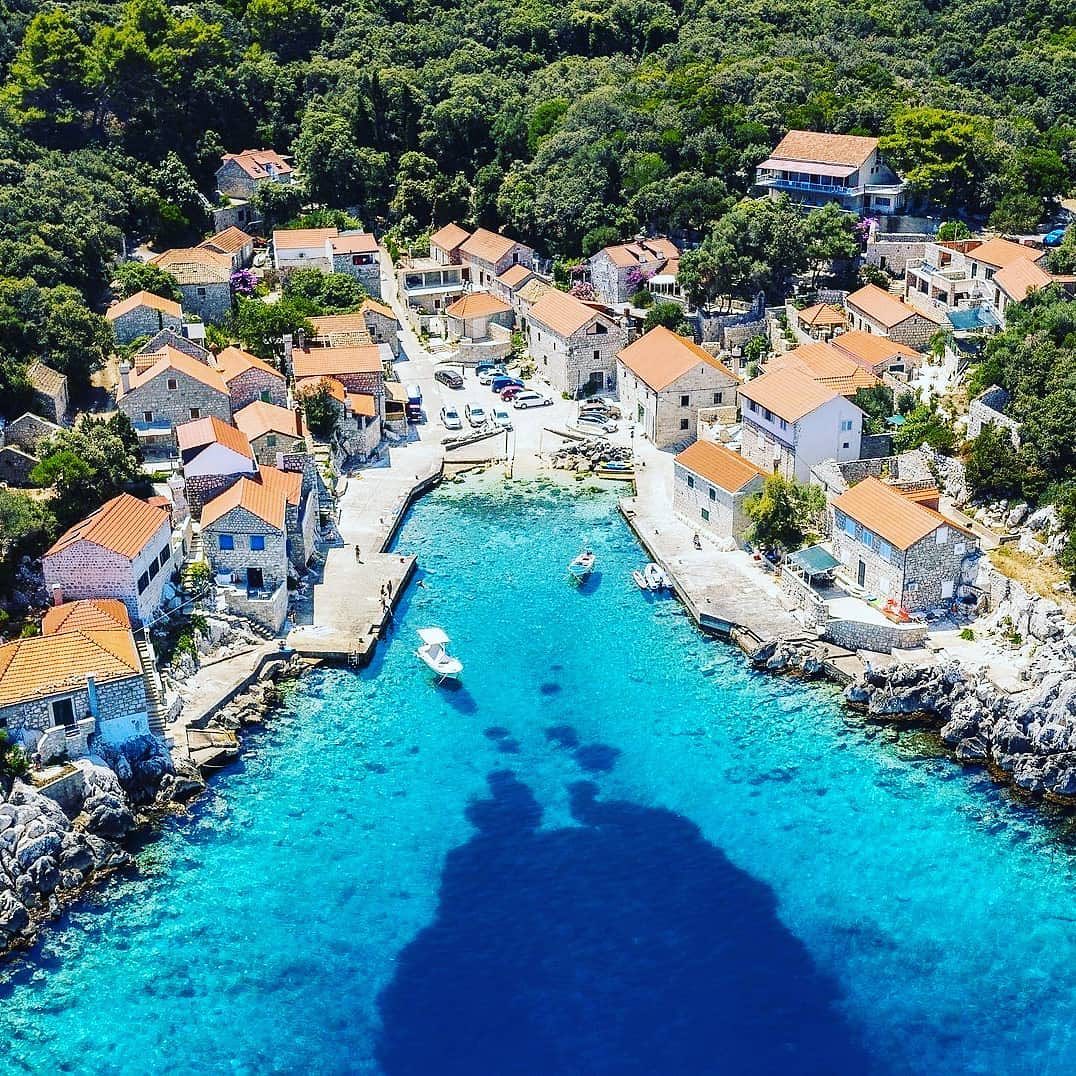 Day 6: Island of Lastovo – Island of Korčula
You will feel as if you have stepped back in time when you arrive on the island of Korčula, which has been inhabited since prehistoric times. This is the sixth-largest island in Croatia and is truly worth visiting and exploring. The city of Korčula is surrounded by 13th-century walls and it is one of the best-preserved fortified medieval towns in Croatia.
Until the beginning of the 18th century, it was forbidden to build outside the city walls, and visitors entered via a wooden drawbridge. Another fun fact about Korčula is that Marco Polo, one of the world's biggest historical travellers, was born on this island and spent his childhood in one of the houses that are still there.
Korčula is not only a historical place; it has a lot of stunning beaches and bays where you can spend your yacht charter vacation in Croatia peacefully. If you are ready for the perfect Instagram place – swing on a swing on Moro beach. If you prefer sandy beaches, seek out Vela Pržina and Bilin Žal. Finally, for one of the most beautiful islets in the world, according to the New York Times, visit Proizd – only a few minutes from Korčula.
If you are looking for a good restaurant on this amazing island, let your charter crew reserve a table in LD Terrace – a Michelin starred restaurant.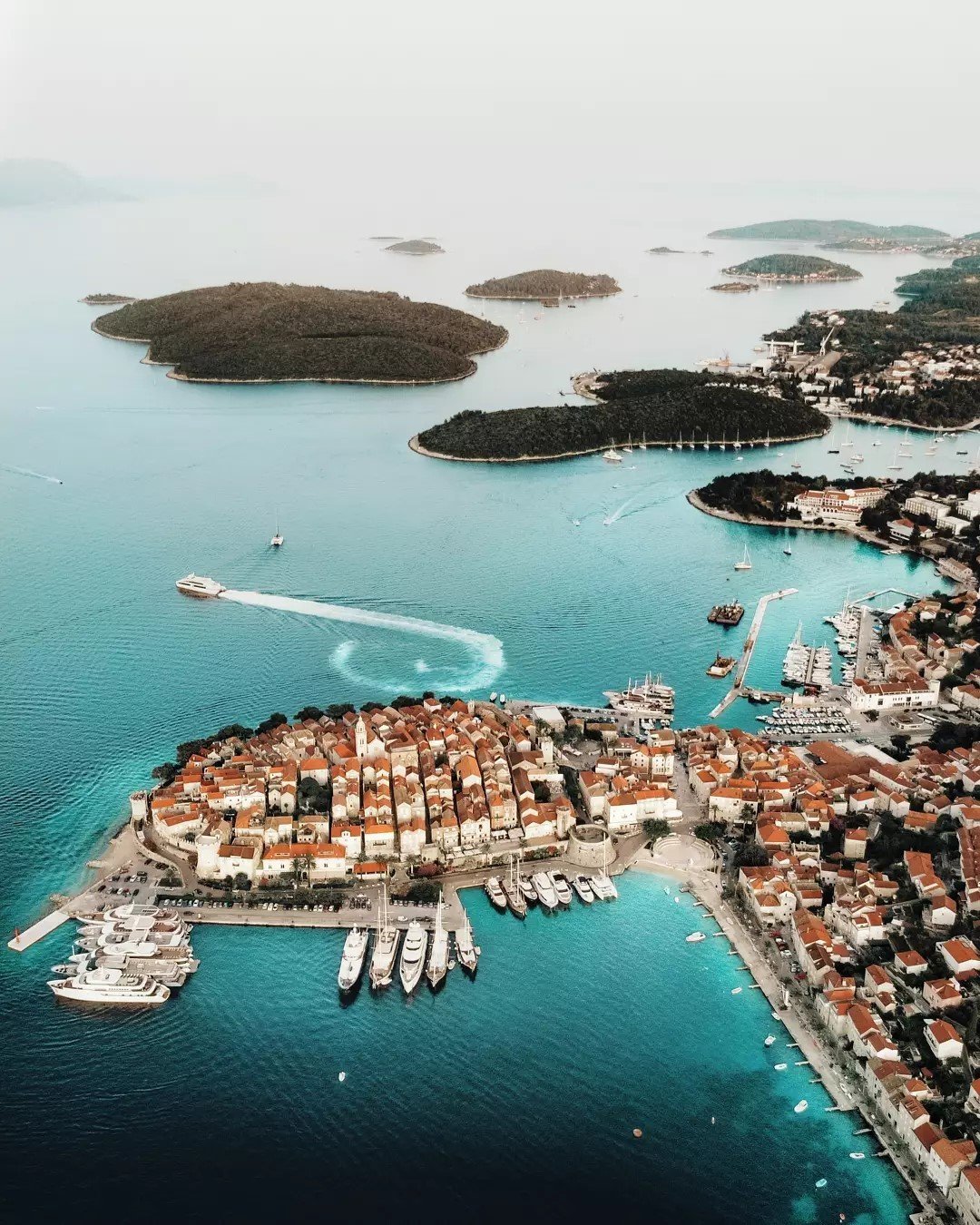 Day 7: Island of Korčula – City of Dubrovnik
On your last day,  cruise back from Korčula to Dubrovnik. You can always ask your yacht captain to stop on a stunning beach or an isolated bay for a swim or one last ride with some of the water toys. When you arrive back in Dubrovnik, your local broker at SuperYachts Croatia can arrange transportation to the airport for you or if you want to stay in Croatia – we can book another yacht to continue your perfect yacht charter vacation.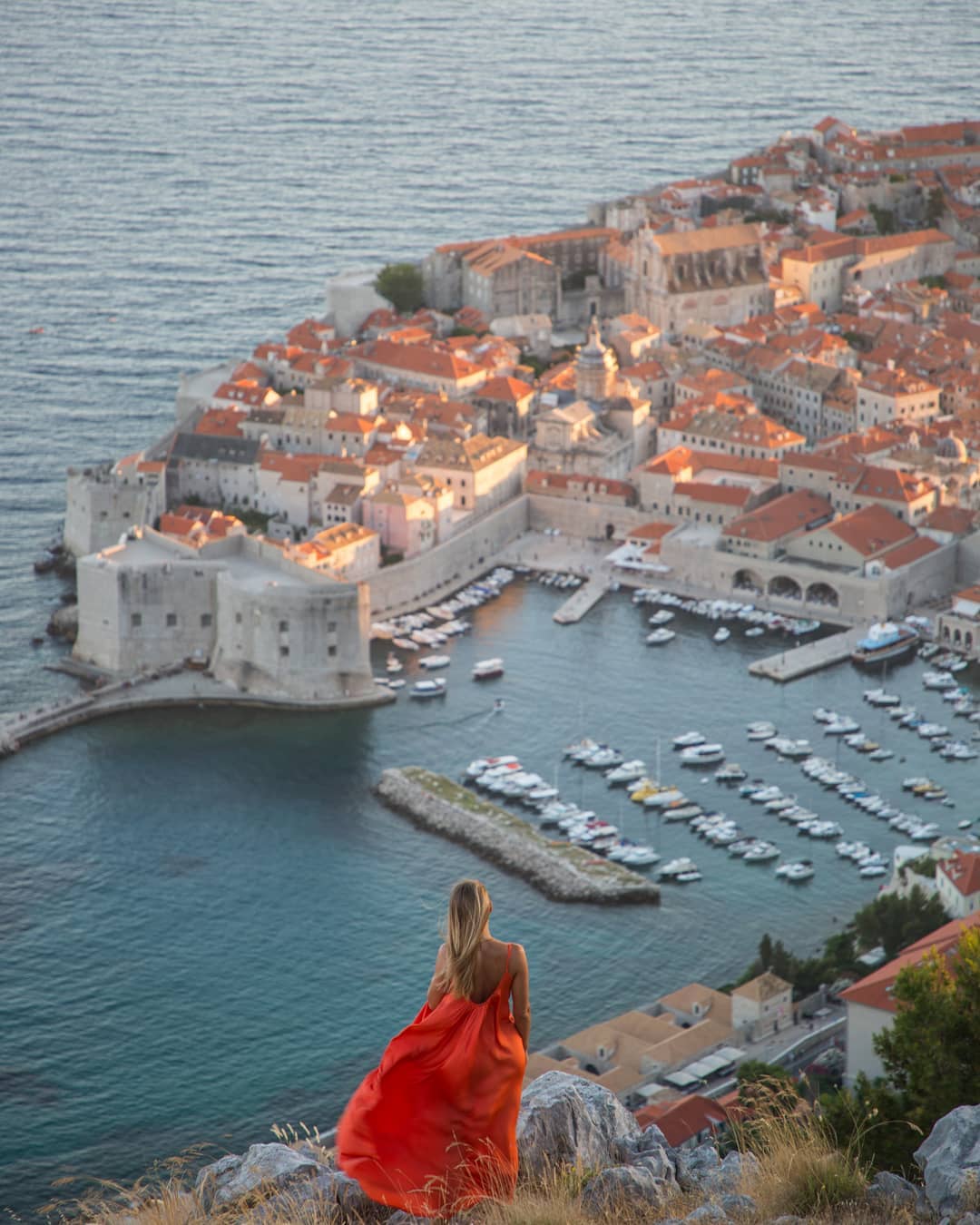 TOP ANCHORAGES AND MARINAS FOR YOUR YACHT CHARTER IN DUBROVNIK
The best place to anchor your yacht is between Dubrovnik`s walls and the island of Lokrum, from where you can enjoy a perfect view of the most beautiful city on the Adriatic. This is also the area where a lot of celebrities anchor their yachts since people in Dubrovnik are not intrusive and mind their own business; this means that you will enjoy 100% privacy on your yacht charter in Dubrovnik.
The Dubrovnik port and Marina Frapa, located in the centre of Dubrovnik, are marinas that will satisfy all logistical yacht needs. If you are looking for marinas outside of Dubrovnik – there are plenty, like ACI Marina Dubrovnik, Zaton, Kupari, Srebreno, Čista Luka, Uvala Tiha, Cavtat near the shore, and Koločep, Lopud, Bowa, Šipanska Luka, Okulje and much more on islands.
Favourite anchorages among guests are Bowa next to the eponymous restaurant on the island of Šipan and Stupe beach near the island of Korčula.
If you are looking for a more private spot, your captain will take you to secluded bays like Moračnik near the island of Mljet, Proizd near the island of Korčula or next to the Blue Cave on the island of Koločep.
THINGS YOU DIDN'T KNOW ABOUT DUBROVNIK
WHY CHARTER IN DUBROVNIK WITH SUPERYACHTS CROATIA?
Dubrovnik is full of amazing attractions, experiences and places. SuperYachts Croatia can arrange an unlimited catalogue of experiences, like kayaking around the Walls of Dubrovnik, exploring mystery islands, riding a quad on Srđ mountain or just having dinner in a Michelin-starred restaurant.
We will be your assistants during the whole yacht charter in Dubrovnik and at your service 24/7. Moreover, we are 100% local Croatians who can help you with absolutely anything using our local know-how, providing you with a perfect yacht charter in Dubrovnik!
Charter Yachts
We present to you the best selling yachts for charter in 2021. Slide through these different yachts, ranging from 20 to 80 meters in length, and choose the best option for you. If you have any questions regarding yacht charter, destinations & yacht support, contact us.
VIEW ALL CHARTER YACHTS
VIEW ALL CHARTER YACHTS