Photo credit to croatia.hr
Yacht Charter in Rijeka
Visit Rijeka, a one-of-a-kind city, filled with vibrant events, high culture and rich tradition, as well as beautiful beaches, pristine nature and cosmopolitan people.
Start your yacht charter holiday in Croatia by booking a superyacht in Rijeka. Known as the cradle of Croatian tourism, Rijeka and the wider Kvarner bay region have loads to offer to yacht charterers looking for a bit of seaside adventure, before venturing further into the Croatian Adriatic.
A key port for maritime traffic, as well as a tourist hub, Rijeka has managed to preserve its rich cultural heritage, in the form of neo-classical buildings, monuments, medieval castles and baroque churches.
Its hilltop villages offer astounding panoramas of the bay below, while its Lungomare seaside promenade, stretching for 11 full kilometres, offers travellers unique opportunities to enjoy Austro-Hungarian architecture, blended perfectly with garden-style walkways and the vast blue Adriatic sea.
With a rich history and a preserved culture, Rijeka is a vibrant city, where something is always happening somewhere, from festivals and carnivals to cultural manifestations, classical music concerts, popular entertainment and more.
WHY CHARTER IN RIJEKA
Visit Rijeka, a one-of-a-kind city, filled with vibrant events, culture and tradition, beautiful beaches, pristine nature and colourful people. Walk the energetic main promenade of the city, known as the Korzo, where all the locals stroll in the afternoon, sipping coffee while they people-watch.
Peek into the small streets that spread from the old town core like roots, taking you on a time trip and leading you to cultural monuments and beautiful architecture that reminds onlookers of the rich historic value of Rijeka.
The wider area of Rijeka is also filled with incredible areas that beckon to be experienced, like hilltop villages, churches and forts. Farther still, you can climb high mountain peaks and marvel at the distant panorama and your yacht charter on the horizon. If you want to stick close to the shoreline, swim in the crystal-clear sea, dive near incredible shipwrecks or enjoy top-notch cuisine.
There are strong traces of Italian design that can be spotted by observing Rijeka`s architecture. Known as `Fiume` in Italian, Rijeka has long since been a key point of interest for Italian cultural and social influences. This is why some travellers spot similarities between Rijeka and, for example, Trieste.
There are many cultural manifestations and happenings to look forward to when going on a yacht charter in Rijeka, like the unavoidable Rijeka Carnival or one of many EDM festivals that take part all along Rijeka`s coastline.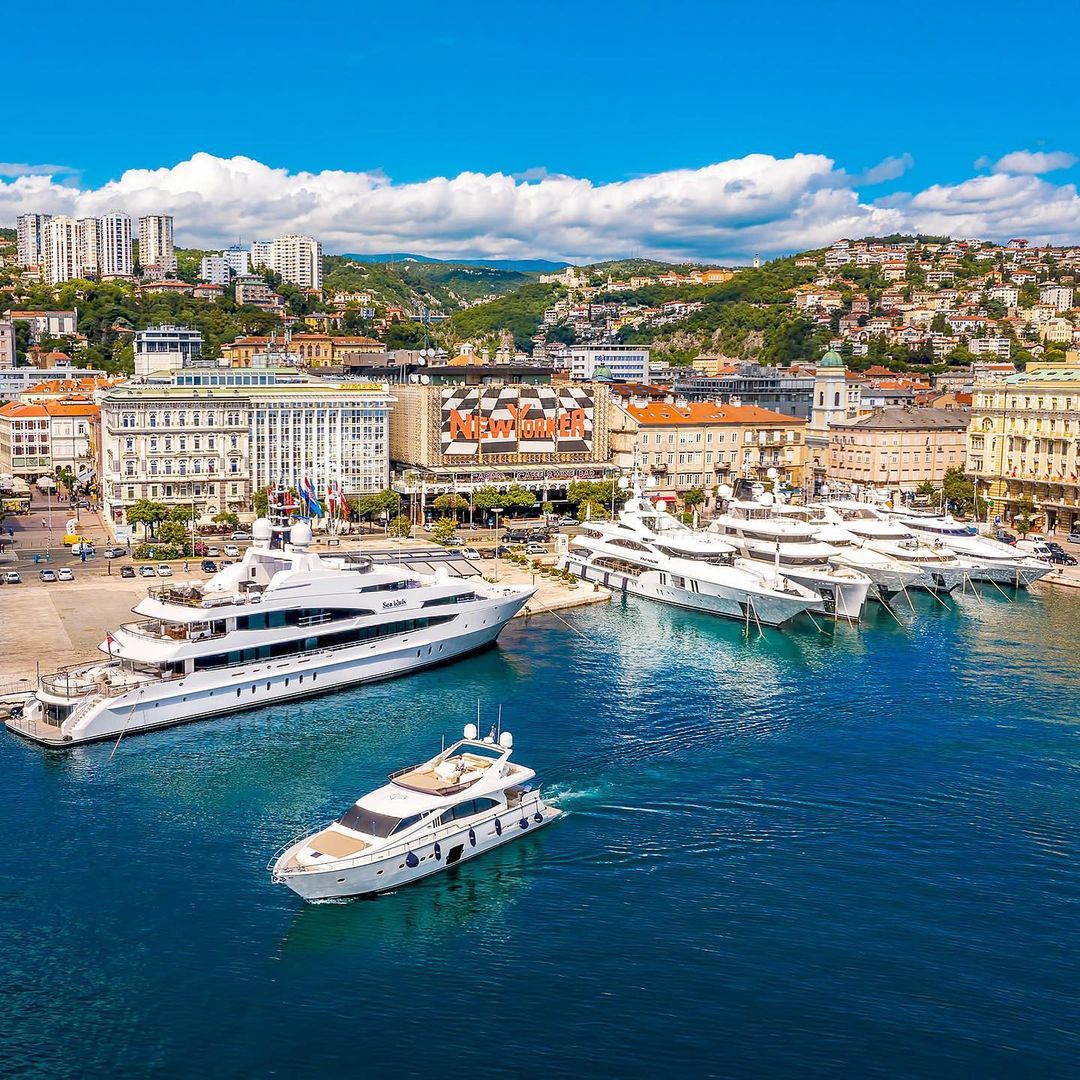 WHEN TO CHARTER IN RIJEKA
Rijeka was first recognized as a centre for treating asthma, bronchitis and other similar ailments, which makes this city a terrific place to visit all year round, in regards to the traveller`s health. The fresh air mixes with sea salt and essential oils from Adriatic pines, creating an unbelievably beneficial mixture for all sorts of respiratory problems. Keep in mind that cruising in the summertime is entirely different from coming to Rijeka off-season.
Croatian climate is characterized by classic Mediterranean elements, like hot and dry summers and mild winters. The Croatian Adriatic sea measures about 25-30 degrees Celsius (77-86F) in the summertime, which is perfect for staying in the clean sea for hours on end.


As the peak of the summer season passes, there are still sunny days that reward swimming, snorkelling or spending time in the water, without needing to worry about low temperatures. In autumn or winter, more experience with cruising or sailing is needed, seeing that a mighty Bora wind can blow at high speeds, sweeping everything in its path.
The area around Rijeka is known to possess a specific microclimate, where the high mountains in the rear attract rain clouds when the first signs of autumn come. By this time, only the most hardened of sailors and yachtsmen stay in this region, usually tending to move to the southern parts of the Croatian Adriatic.
General recommendations for yacht guests is to visit Rijeka in a broad gap between the months of April and October. Hitting the high season, from July to August means that you will encounter more yachts on the sea, as well as countless tourists on beaches and on Rijeka`s promenades. This should not worry you too much, seeing that a yacht charter is a perfect tool to avoid large crowds and focus on the content you want to experience without worrying about other people.
The peak of the summer season also brings with itself hot days and warm nights, with pleasant and low-speed winds, perfect for enjoying all the perks of the beautiful Croatian Adriatic sea. Another option would be to enjoy a yacht charter in Rijeka when it is less crowded, in the months of May, late September and the whole of October. During these times, the weather and the temperatures are more temperate, with virtually no people in sight, either on yachts or on the streets of Rijeka.
The wider Kvarner gulf area is characterized by pleasant temperatures and moderate winds, which produce mild weather forecasts with enjoyable sun, sea and air conditions. We recommend seizing all the benefits of the charter season and avoiding the summer crowds. How? Visit Rijeka at the start of the summer season, which means the last weeks of May and the first weeks of July, or at the end of the summer season, during the last weeks of September and the first week of October.
HOW TO GET TO RIJEKA
Rijeka, being a major traffic hub and an important port for maritime logistics, is fairly easy to reach. The city's airport is located on the nearby Krk island, which is connected via bridge to the mainland, with a large number of flights connecting Rijeka to most European cities. While you transit from Krk to Rijeka, you can enjoy truly breathtaking views of the wider Kvarner bay area, the high Učka mountain and the mighty Velebit mountain chain.
For the sake of convenience, you can plan your yacht charter to pick you up on the island itself; anything can be arranged with the help of your expert SuperYachts Croatia broker and your yacht captain. The transfer between the airport and the Rijeka marina takes about 20-30 minutes. There are other international airports located near Rijeka, like Pula`s airport, which is 100 km away from the marina, the Zagreb one, taking 2 hours of transit to Rijeka or the one in Trieste, with nearly 2 hours of transit to Rijeka
Rijeka has an excellent public transportation system that drives regular tours from the city core to all the quaint and charming hilltop villages, medieval castles and perched churches that surround the wider area of Rijeka. You can also arrive by train – Rijeka has relied on train transportation that connected it with the mainland ever since the Austro-Hungarians built the first railways in the 19th century. Since then, the system was upgraded and modernized to be able to cater to modern and fast trains.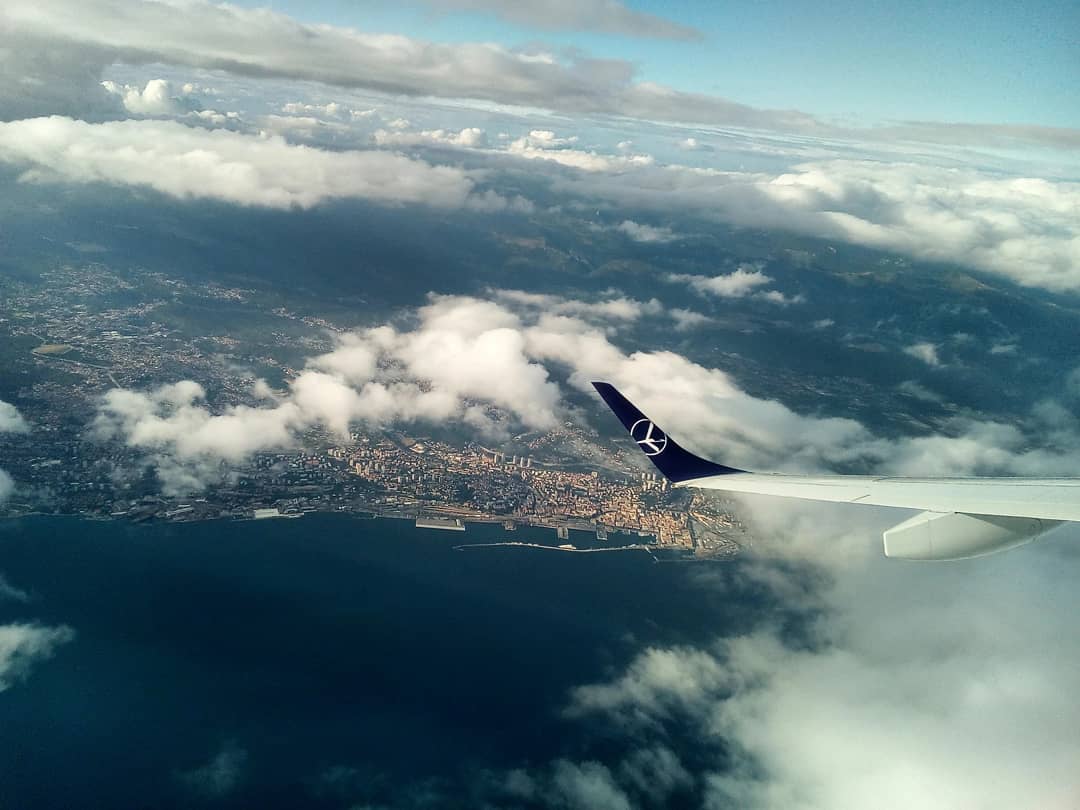 PERFECT ACTIVITIES FOR YOUR YACHT CHARTER IN RIJEKA
Visit the numerous events during your yacht charter in Rijeka
There are plenty of happenings that could prove of interest for travellers enjoying a yacht charter in Rijeka. The most famous of all is the International Rijeka Carnival, an incredible spectacle of numerous sounds and infinite colours, where every visitor can be what they want to be, from January to February.
The nearby Opatija hosts different concerts and movie screenings, which include manifestations like Liburnia Jazz Festival, Flower week and more. Also popular is the Kastav Cultural Summer Festival, a manifestation that lasts from June to August and is entirely dedicated to the visual arts, as well as musical and theatrical performances. When winter comes, Kastav town puts on the Kastav Winter Carnival, incorporating parades and entertainment, which lasts from January to February.
In the summertime, Rijeka becomes a transit hub for some of the biggest parties in the whole of the Croatian Adriatic sea. Having on its own many different nightclubs and bars, Rijeka also serves as a launchpad for Pag island, the most famous of all Croatian Party destinations, with countless Electronic music festivals and world-renowned DJs visiting this recognized Croatian party location.
There are many other interesting locations in the wider Rijeka region and the Gulf of Kvarner, for the enjoyment of those who charter in Rijeka.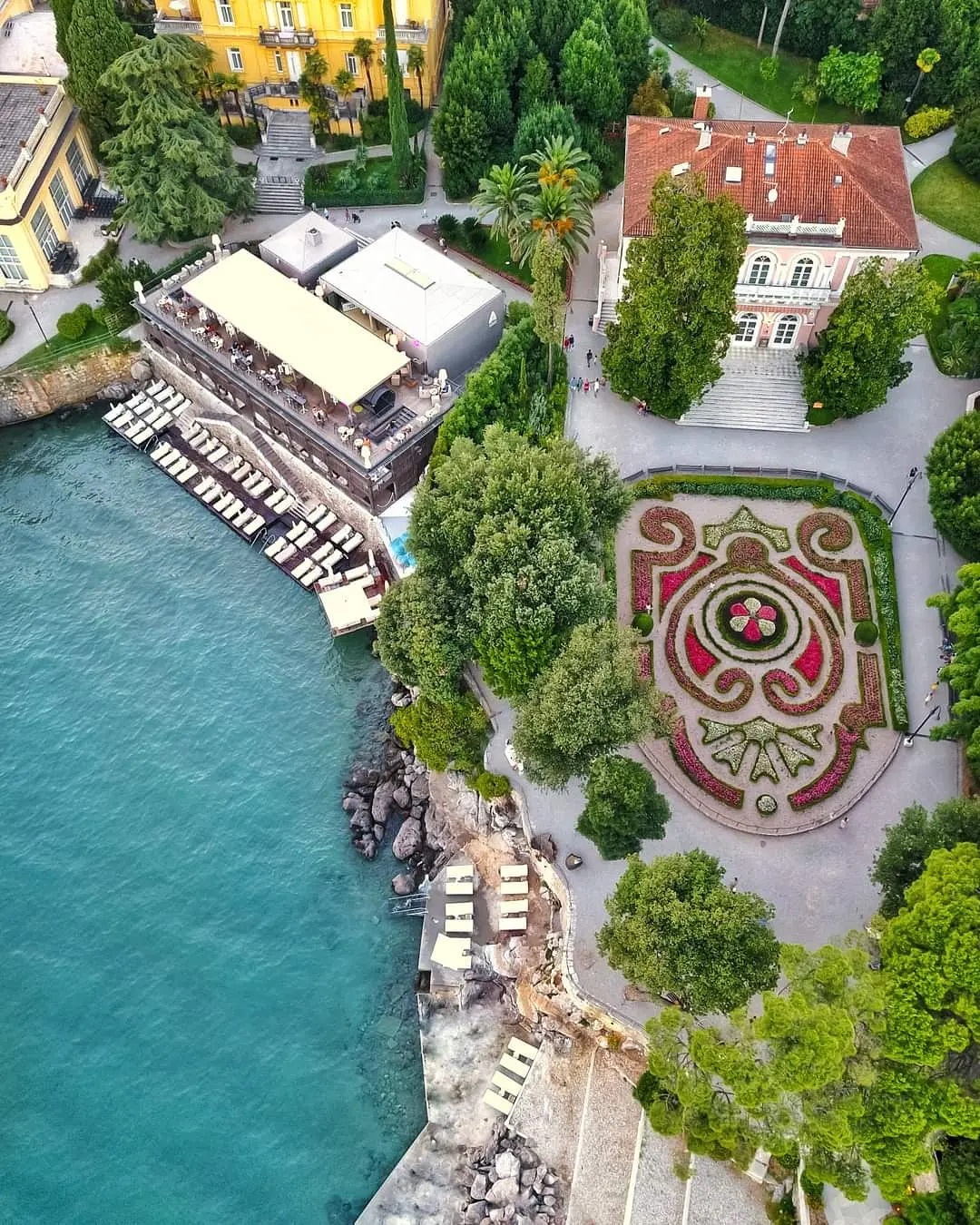 Discover Opatija – 'The Old Dame of Adriatic'
Known as the cradle of Croatian tourism, Opatija is also one of the first European tourist destinations, with first guests arriving as early as the 19th century, when tourism as a term was not even coined. The earliest guests were the Austro-Hungarian royalty, who discovered Opatija as an easily accessible location with a mild climate and rich vegetation. Today, Rijeka and Opatija are also perfect locations for yacht travellers.
As the royalty built their villas, they set the standard for yachting in the area, which still attracts many yachtsmen to this day, with features like the Lugomare promenade. Rijeka`s Lungomare seaside promenade is an 11 kilometre stretch of stunning coastline that links the old historical core of Rijeka with its neighbouring seaside settlements. Here, nature is in heavy contrast; on one side, there is the high Učka mountain, and on the other, the blue Croatian Adriatic sea, in all its splendour and glory.
This combination of different natural influences, together with modern amenities and comfort, make Opatija an attractive destination for tourists all year long. Known for being populated by the upper-class. Opatija is located just 20 minutes from the centre of Rijeka, following the route of the western coastline. Explore the ` Nice of the Adriatic `, on your charter holiday, and cruise around the Opatija Riviera.
Discover a nobleman's town where many historical influences left their mark, filled with imposing architecture and several key buildings and features, like Villa Angiolina, an estate with French gardens or the Lungomare, a seaside promenade from the late 19th century, with incredible blends of nature and architecture.
Opatija draws inspiration from many cultural Italian coastal cities, attracting important Croatian music events in large open-air summer stages near the sea, where globally famous classical and contemporary musicians perform. Also, Opatija hosts the yearly Miss Croatia and Miss Universe Croatia competitions.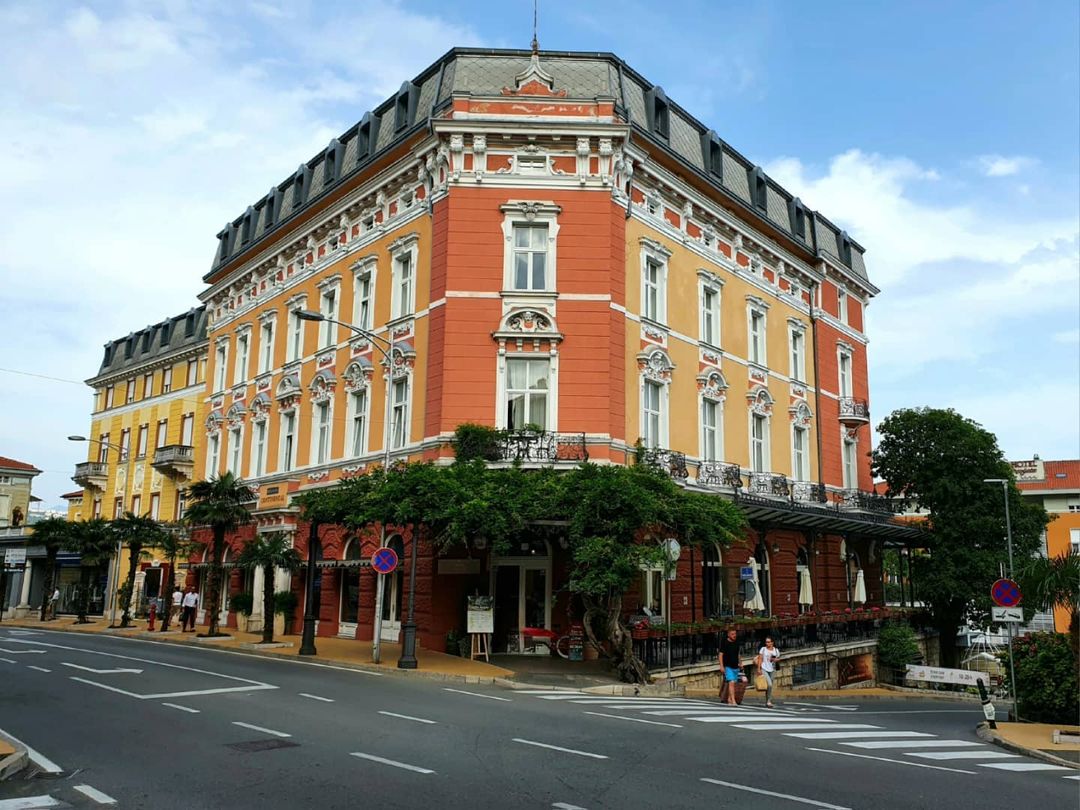 Explore Bakar – A picturesque fishing village
Bakar is a quaint and charming seaside settlement, with a lot of history and a unique atmosphere of culture observable in this sleepy coastal town. A former fishing village, Bakar has seen great wealth being brought in by a booming fishing trade, particularly in tuna; today, this business is in steep decline because of lack of fish.
If you are passionate about fishing, you will be glad to discover the remnants of this glorious past, in the form of special fishing observatories – huge poles that stand at an angle above the water's surface, enabling observers to spot the fish and call in the fishermen. Curious travellers can try and climb these poles if they are brave enough.
Stay active in lush nature during your yacht charter in Rijeka
The plains and the hinterlands of the Kvarner region hide many secrets in the form of beautiful scenery, small streams and creeks, green plains and magnificent rock formations, nestled between harmonic greenery and smooth grass. With the warm summer wind, even the highest of peaks in Croatia are hospitable enough for you to enjoy a perfect view.
Considered to be one of the best views in all of Croatia, climbing Učka's peak means that you will be able to enjoy the Croatian Adriatic panorama in its most glorious form. Učka is a park of nature, located very close to Rijeka and is home to the highest peak in Croatia, reaching more than 1800 meters above sea level.
This gives the climbers of Učka a chance to enjoy the most beautiful view of the highest peak in Croatia. The Učka mountain is also home to countless trails and pathways that have educational posters and regular stops that supply food and beverages.
National Park Risnjak is also close by; translated from English, it literally means Lynx National park, but do not worry; there are no dangers for visitors. Instead, the name of the park communicates an untamed and wild side of this part of Croatia. Tread across numerous trails, made by the soles of outdoor enthusiasts and enjoy the mountainous terrain and panorama.
The highest peak is 1,528 meters tall Veliki Risnjak, crowning the heavily forested area of the beautiful National Park, a true haven for breathing in the clean outdoor fresh air of Croatia. There are many different types of trails, from beginner and intermediate to advanced , like the easy Leska trail. In the park, there are numerous signposts in different languages, communicating interesting and surprising facts about the flora and fauna of this fabulous park.
The park also houses the source of Kupa river, a spot where the purest and cleanest water emerges from the depths of the mountains, following its path downhill and creating a background for the Krka National Park.
Cruise along the surrounding islands on your yacht charter
The islands in the greater Kvarner gulf region and the ones closest to Rijeka are Krk island, Cres and Rab island, with nearby Pag and Lošinj islands. These all make perfect targets for incorporating into your yacht charter itinerary, because each of them offers something special.
Sightseeing Around Rijeka
When sightseeing in Rijeka, there are countless options for exploring and experiencing parts of Rijeka`s rich history.
Visit Trsat, a 13th-century castle built on a hill overlooking the town of Rijeka, constructed on the site of an ancient Roman fort. There are several paths to reach the castle, from walking through an established scenic route to taking public transport. Once you reach your destination, first take a detour to the nearby Church of our Lady of Trsat, where an icon of Mary is kept, painted by St. Luke himself.
Enjoy marvelous views, with the panorama stretching long over Rijeka and towards the sea and the Kvarner bay. Try to spot your yacht charter in Rijeka harbour with binoculars, courtesy of your yacht crew.
Take a stroll through the main promenade of the city known as Korzo. This street was originally part of Rijeka`s high walls that protected the city, but was later reimagined as the city`s main social vein.
There are many markets, outlets, malls and shops, together with many places to dine and drink coffee under the sun. Locals tend to spend time sitting at bars, watching travellers from many different backgrounds and different parts of the world come together in Rijeka.
Sit beside them and enjoy Rijeka`s atmosphere, a blend of vibrant cultural and energetic cosmopolitanism. Marvell at the neo-classical buildings right next to the City Tower, one of Rijeka`s main landmarks. This tower had survived the destructive earthquake of 1750, and its working clocktower was first put into use in the 17th century. The area around the clock tower was known as the Roman Gate, a former entrance to a now-disappeared Roman fort.
Explore Saint Vitus Cathedral, the main place for holy worship in Rijeka , also known as the Rijeka Cathedral or `Katedrala Svetog Vida` in Croatian. Built in the Baroque period, its one-of-a-kind floor plan supports a structure that took nearly a century to finish, starting in 1638 and finishing in 1744.
Outside Rijeka and only 10 minutes by car, travellers can discover the hidden small town of Kastav, ¸which dates to the middle ages. There are remains of fortificational architecture from the 16th century, when noble families used to populate this area.
Connecting the old core to the numerous hilltop villages, Rijeka`s famous stairway consists of 538 steps that connect the Church of Our Lady in Trsat with the Korzo promenade. The lower half was built by a captain Peter in the 16th century, while the remainder was added later.
The stairway leads the climbers through the Rjecina Gorge, a combination of steep cliffs and wonderful tunnel vision panoramas of Rijeka below, surrounded by lush vegetation and vertical drops. Although a moderate climb, the stairway is entirely safe and is used daily by pedestrians for transit between Rijeka and Trsat.
There are many museums in Rijeka, but the two most famous classical museums are the Maritime and Historic museum , housed in the governor's Palace, a wonderful Neo-renaissance structure and the Natural Museum.
The latter one is located in a 19th-century villa, containing an endless collection of nearly 100, 000 objects from the surrounding area of Rijeka. These include fossils from cave systems, minerals, precious gems, rock formations and a palaeontology collection.
A unique organisation in Croatia, Rijeka`s astronomy centre is the only facility to combine the functions of an observatory and a planetarium. Considering Croatia has one of the clearest skies in Europe, with no light pollution at all, it is no wonder that skygazers find Rijeka`s astronomy centre a one-of-a-kind opportunity to study the stars and the planets with absolute clarity.
Located on a hill outside of town, the centre is easy to reach and has thus far discovered 2 stars. The centre was constructed in 2001 on a site of a former World War II military complex, repurposing much of its previous infrastructure.
Moscenice is a charming coastal village, located about 15 miles southwest of Rijeka. Because it was built on a hilltop, Moscenice is a must-see destination for travellers because it offers unbelievable views of the Kvarner Gulf. Because of a wide panorama, there will be no problem at all for you to spot your yacht charter, either anchored in the distance or berthed in Rijeka`s harbour.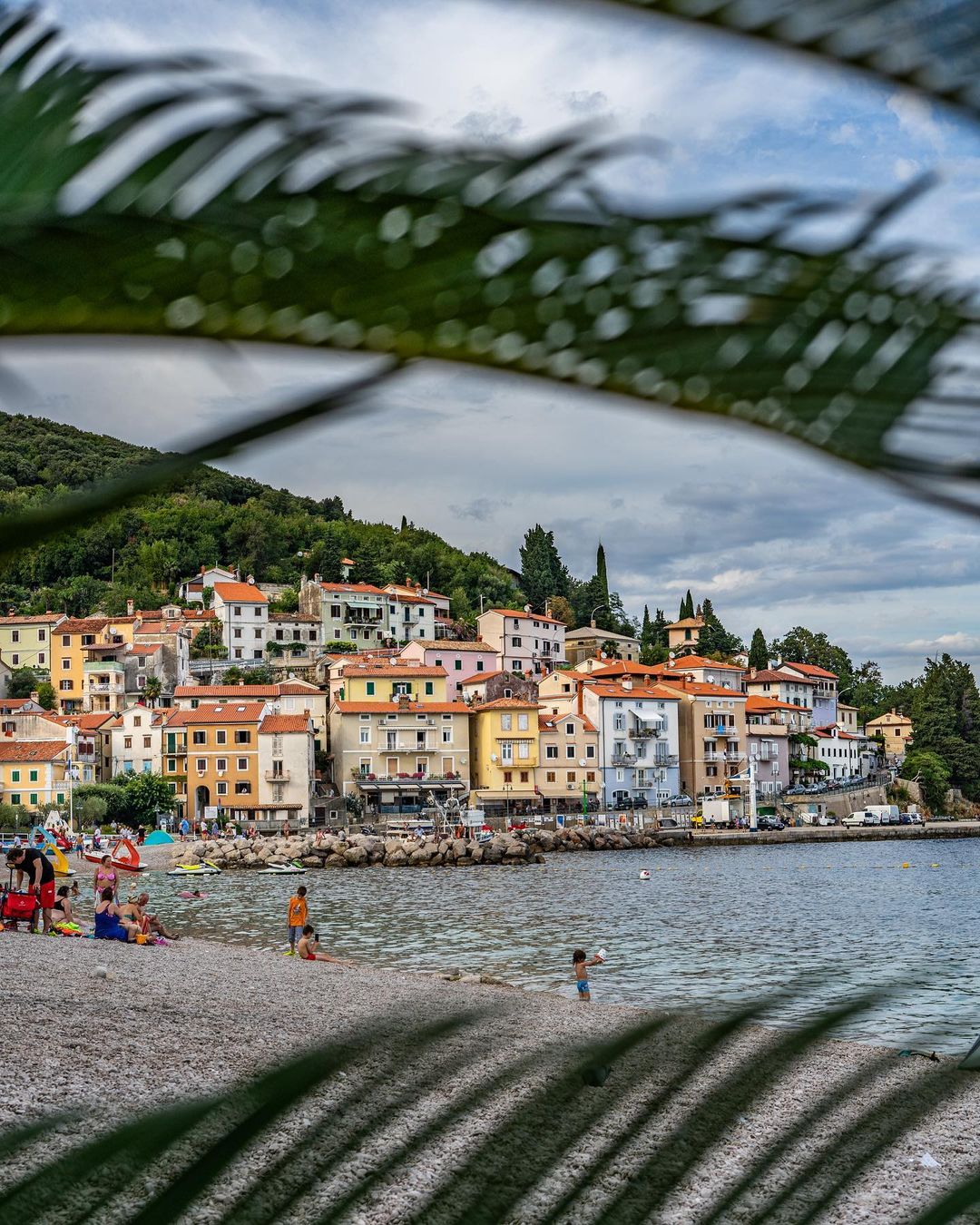 Moscenice offers more than a view: its narrow and high alleyway lead to many small piazzas, similar to Italian medieval towns. Among more interesting architecture, it is worthy to mention 3 churches, built between the 16th and 17th centuries.
One of Rijeka's many brags is that it was the city in which the torpedo was invented. The story goes that Giovanni Lupis, a retired naval officer, and Robert Whitehead, an engineer, were trying to think up ways of protecting Rijeka`s coastline, without the need for heavy ships.
In collaboration, the idea-man and the engineer came up with the "Coastal Saviour", a world-first torpedo prototype. Fast forward to the 20th century, and Rijeka`s "Torpedo armaments factory" was producing several thousand torpedos per year, but bankruptcy shut the whole operation down with the beginning of the 21st century.
The nearest gas station for yachts is located in Opatija, 5 nautical miles away from the heart of Rijeka. While your yacht fills up on gas, you have a chance to experience the incredible gardens and villas of the late Austro-Hungarian Empire, as well as take a walk on the beautiful Lungo Mare seaside promenade.
ENJOY AN EXQUISITE FINE DINING EXPERIENCE ON YOUR YACHT CHARTER IN RIJEKA
The wider Kvarner bay region, and particularly the city of Rijeka, offer incredible opportunities to satisfy your gastronomic cravings and desires with an infinite selection of mouth-watering dishes.
Being famous for the quality and the variety of seafood on offer, Rijeka is recognized as a major stop for all food lovers, especially the ones in love with the Mediterranean style of cooking. The whole Kvarner region is famous for its squid and scampi, which are best savoured in a black squid risotto or a scampi 'buzara', a terrific blend of broth and sauce. Meat lovers will be delighted to try the lamb, a local speciality, which is usually prepared on a spit or with an iron bell under hot coals.
Besides seaside dishes, Rijeka also offers many specialities hailing from continental Croatia, which are an interesting blend of many different cultural and gastronomic influences that all met during Croatia's long and turbulent past. This creates an interesting mix of seaside dishes and inland specialities.
Winning many prestigious awards for years in a row, the world-famous olive oils from the region of Istria and Krk island are the best possible dressing for Adriatic-styled seafood dishes. When talking about cuisine tied to the Istrian peninsula and the Kvarner region, an unavoidable mention is Istrian truffles, a true delicacy praised by gastronomers from all over the world. Also worthy of mention is the `Krčka kneginja` or the Duchess of Krk, a famous dessert dish, hailing from Krk island.
The Croatian Adriatic is also a famous wine-growing region, and this fact also comes to light in the wider Rijeka area, which offers many globally-established brands of Istrian wine, but also local sortes like the Vrbik Žlahtina, hailing exclusively from Kvarner.
Rijeka`s gastronomy has seen many different cultures influence her, which produces diverse cuisine, hailing from Italian, Austrian and French kitchens. These influences can be recognized in dishes like prosciutto-stuffed cuttlefish or Tuna Tartare, seasoned with capers, lemon peels, cherry tomatoes and seaweed.
If you are not keen on exploring the gastronomy of Rijeka, you can always let your expert yacht chef do that for you, by provisioning in the biggest fish market in Croatia, the central market of Rijeka. All of the major restaurants get their raw seafood from here, so be sure that you will be tasting the same quality, but made with a Michelin twist by your experienced chef.
The fish market in Rijeka was built in 1916 in an art-nouveau style, which gives it a nice flair when shopping for that perfect piece of seafood for dinner. There are also two smaller pavilions that host meat and dairy products; all the food sourced in Rijeka`s market comes from local manufacturers that grow organic and farm-to-table produce.
Rijeka undergoes efforts in promoting her colourful gastronomic tradition in manifestations like the Chestnut Festival or the Chocolate festival, events that provide many different dishes made from chestnut or chocolate; also popular are the Asparagus Festival and the Sardine Festival.
When it comes to fine dining restaurants, there are several in the greater Kvarner region worthy of exploring. These include establishments such as Boškinac, a first-class restaurant on the island of Pag, which prepares local produce and raw ingredients, like fish, local cheeses and lamb in a cosmopolitan manner.
Also worthy of mentioning is Bevanda restaurant in Opatija, formerly run by a local celebrity chef, Andrej Barbieri who recently passed away. Famed for using freshly caught seafood in combination with excellent wines, Bevanda is not to be missed for travellers in search of a fine dining experience.
Johnson restaurant, located in Moscenica, keeps it simple, using only natural and organic ingredients and locally grown produce, while Draga di Lovrana restaurant, located in Lovranska draga, offers an incredible setting, together with fresh seafood.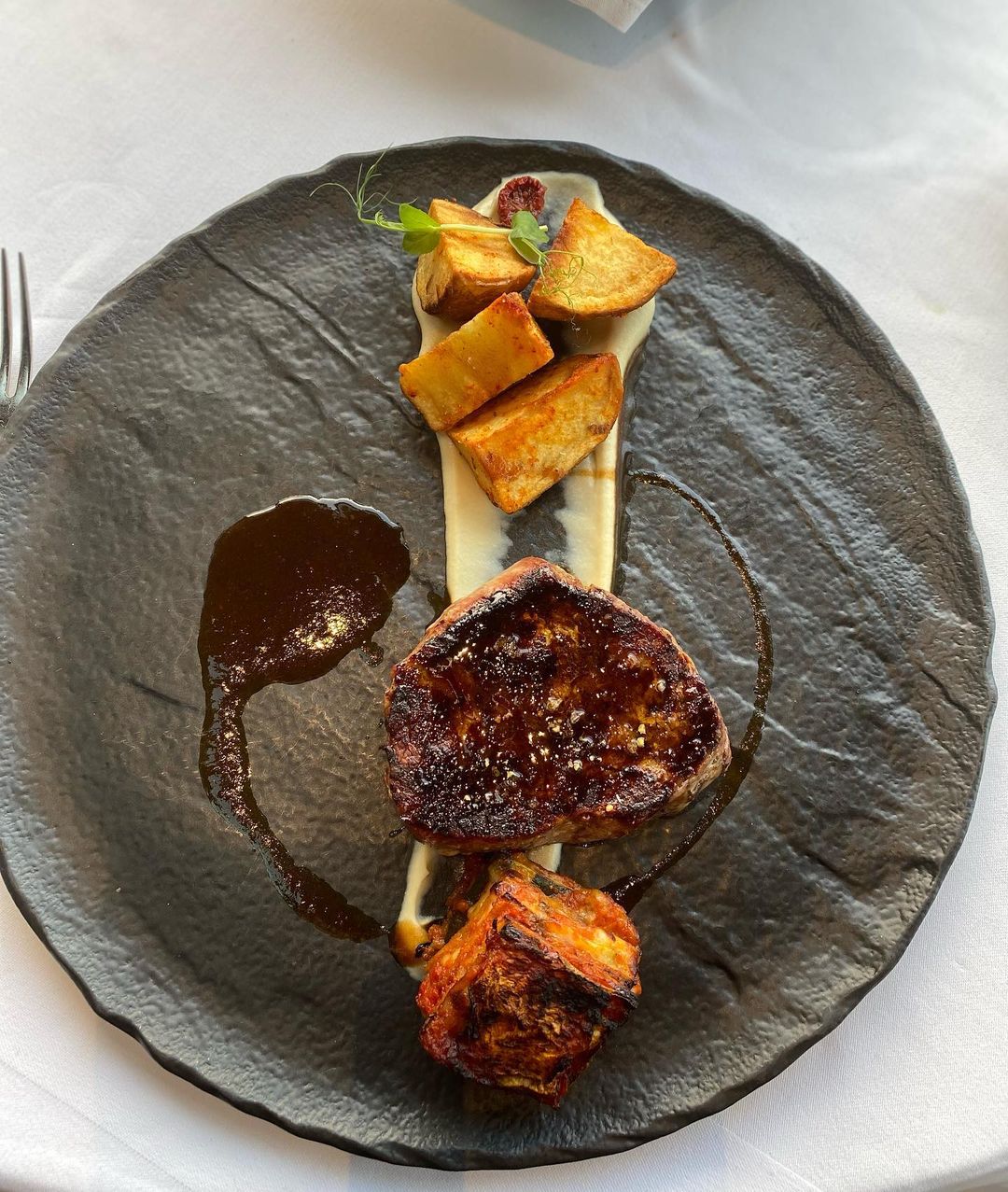 OUR SUGGESTED SEVEN-DAY YACHT CHARTER IN RIJEKA
Chartering a yacht in Rijeka is always a fabulous idea, full of unique and memorable experiences. From here you will be able to explore the stunning Kvarner Gulf and the nearby islands, filled with pristine bays, for a peaceful yacht charter. Keep reading to find out more about our suggested seven day cruising route for your yacht charter in Rijeka…
Day 1: Rijeka – Cres Island
Cruise with your yacht charter from the starting position in Rijeka to the island of Cres, which hides many secrets and plenty of possibilities for fun and excitement for the first day of your yacht charter vacation in Croatia. Let your yacht crew anchor around Cres so you could witness the incredible Vrana freshwater lake in the island`s interior.
One of the few of its kind in the world, the freshwater lake provides incredible opportunities for swimming or taking pictures. You could also visit Lubenice beach and experience the incredible diversity of wildlife on Cres, observing more than a thousand different plant species. With amazing flora and fauna, but also archaeological remains and cultural monuments, Cres is sure to be the start of a fantastic yacht charter vacation in Croatia.
Day 2: Cres – Unije island – Lošinj island
A short cruise away are your three targets for the second day of your yacht holiday. Unije is a small island, with less than 100 people living here ( outside of the summer season ). There are no roads or public transport of any kind on Unije, which makes this island a coveted location for those wanting to escape the noise and crowds of more typical tourist destinations. The best option for totally exploring Unije without any difficulties would be using a yacht charter.
The second target of the day is Lošinj, an island that is a personification for biodiversity. Thanks to lush greenery and rich vegetation, Lošinj island supports an incredible array of animal life, both on land and under the sea. For instance, the Lošinj Garden of Fine Scents offers visitors a chance to better understand the many different aromatic and natural herbs on the island. There are also several dolphin-spotting locations around the island, as well as a Sea Turtle Rescue Centre.
As for culture, Lošinj harbours the Apoxyomenos Museum, dedicated to an archaeological find of a bronze Greek statue from the 2nd century BC, of which a replica can be observed in the Lošinj Historical underwater park, an incredible diving experience. Ask your yacht crew to arrange an incredible underwater adventure, with your yacht charter close by.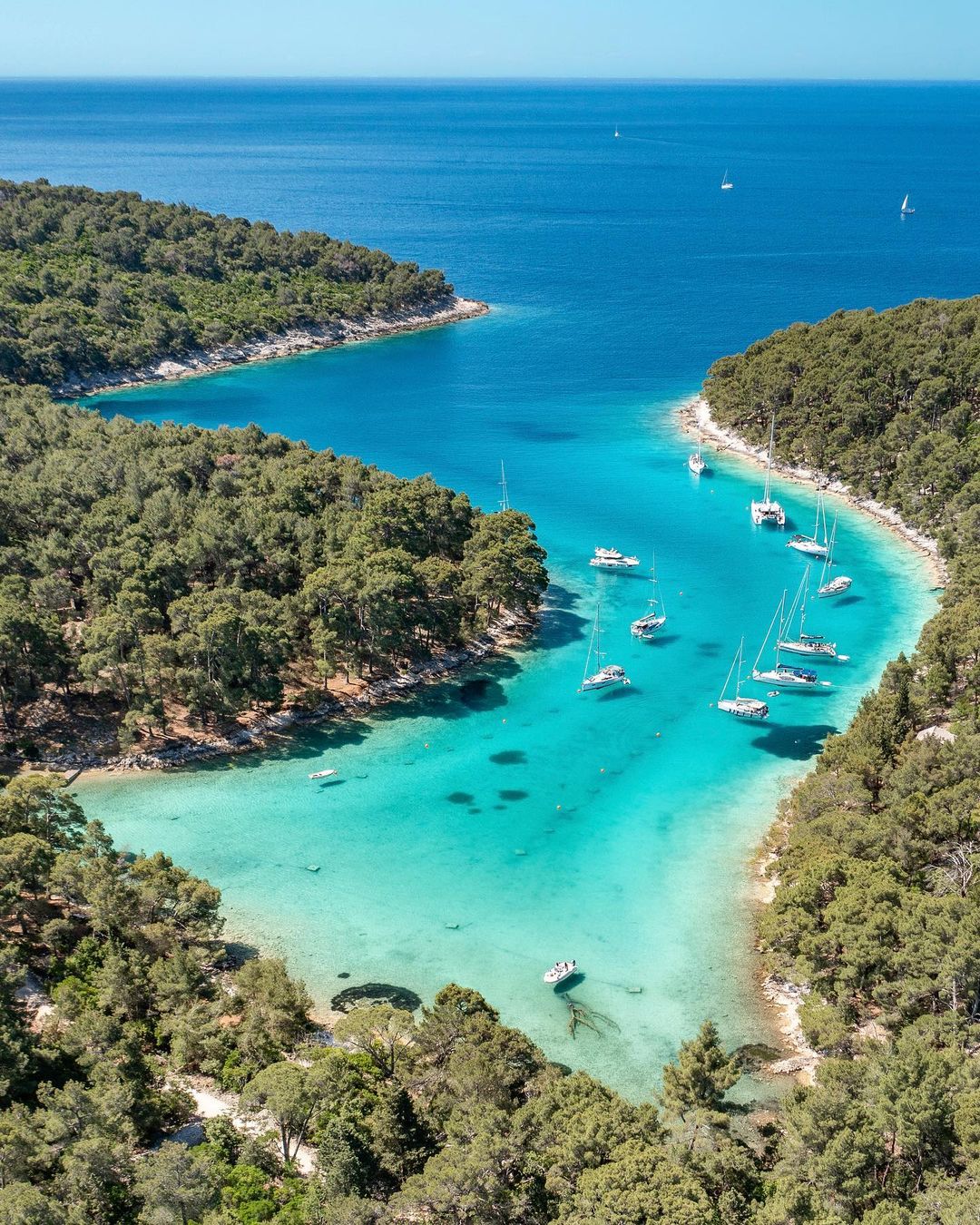 Day 3: Mali Lošinj – Permuda, Silba, Olib
Permuda island`s main selling point is the underwater cave system known as the 'Cathedral', named for resembling the grandiose place of worship, thanks to tall and intricate rock formations. Also in the vicinity is the wreckage of the SMS Szent Istvan, a battleship of the Austro-Hungarian Navy. This makes Permuda twice as interesting for divers and snorkelers and a perfect stop on a 7-day yacht charter itinerary that began with a yacht charter in Rijeka.
Silba island is the same as Unije, that is, there are no cars on the island. Because the whole island is reserved for pedestrians, there is peace and quiet to be found around every corner and on every beach. Yachts anchoring around Silba can expect entirely private coves and bays for enjoying peace and exclusivity only possible on chosen locations in the Croatian Adriatic sea.
Silba also offers incredible diving opportunities, where you can dive and observe underwater sarcophagi, but also learn a lot about this wonderful patch of land. For instance, Silba was known as the `island of captains` who bought it for 100 000 gold coins. There is also an interesting love story tied to the local landmark, the Toretta tower; ask your local charter crew about it and they will gladly tell you the whole tale.
Finally, you can rest underneath olive trees in the Leggiero restaurant where you can watch experienced chefs as they show-cook on open grills.
Olib is your third target for the day; it is a place with a history that dates back to Romans, who settled on this island around the 3rd century BC. There are many archaeological sites scattered around the island, perfect for an afternoon stroll after eating lunch on your yacht charter. Also to discover on Olib are masses of fantastic private and sandy beaches, perfect for children to play in the shallows. Anchor your yacht nearby and enjoy a day filled with having fun on water toys around Olib island.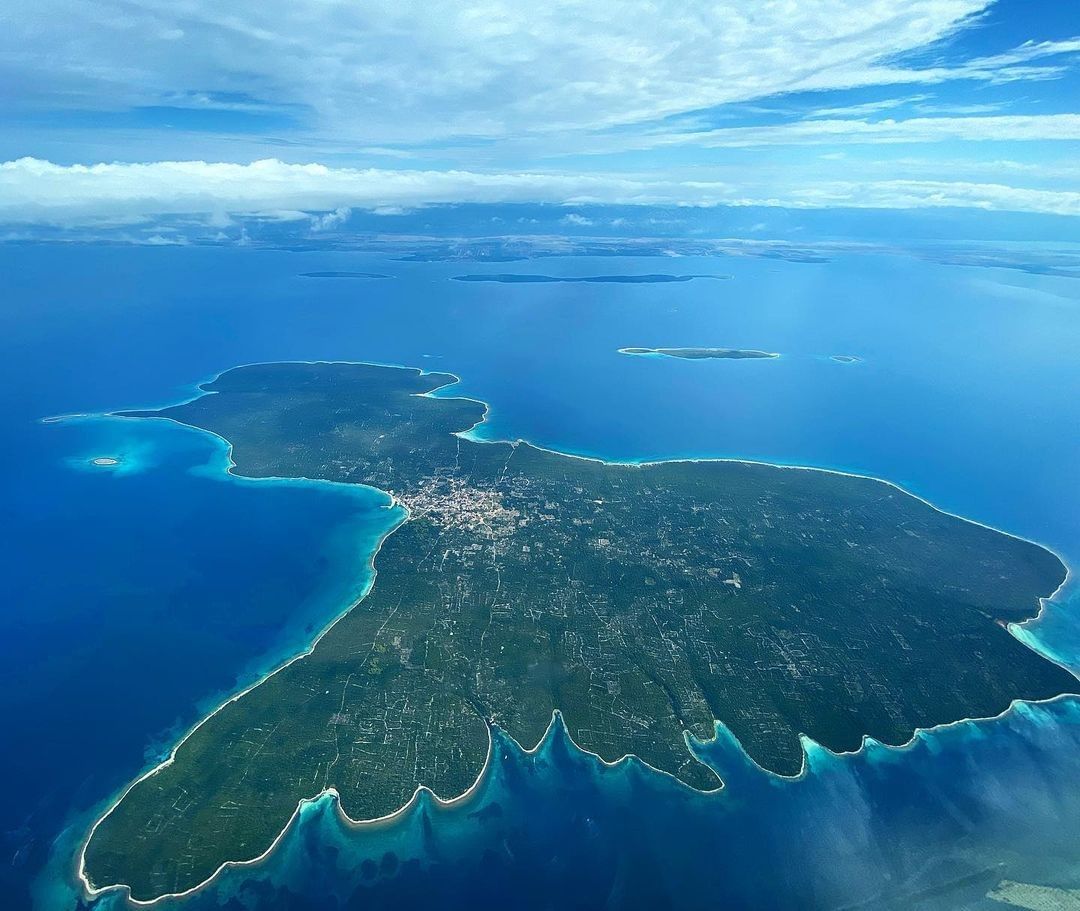 Day 4: Olib- Pag ( Novalja )
From Olib, it is only a short trip to reach Pag island, famous for many things. It is known as 'Moon island' because the majority of the island is barren rock; this happens because of strong Bora winds that start to blow at the end of the summer season. When it comes to exports, Locals prize the traditional lace motif of Pag above all others in the world – the Pag lace is also protected by UNESCO.
There is also the unavoidable natural and organic sheep cheese or `Paški sir`, which goes great with traditional ways of preparing Pag lamb. But, besides historic heritage and gastronomic delicacies, Pag island is also known as the number one Croatian Adriatic party destination. With its reputation rising steadily over the years, Pag has come to be known as the place to be if you want to experience incredible open-air electronic dance music festivals, with parties lasting throughout the entire summer season.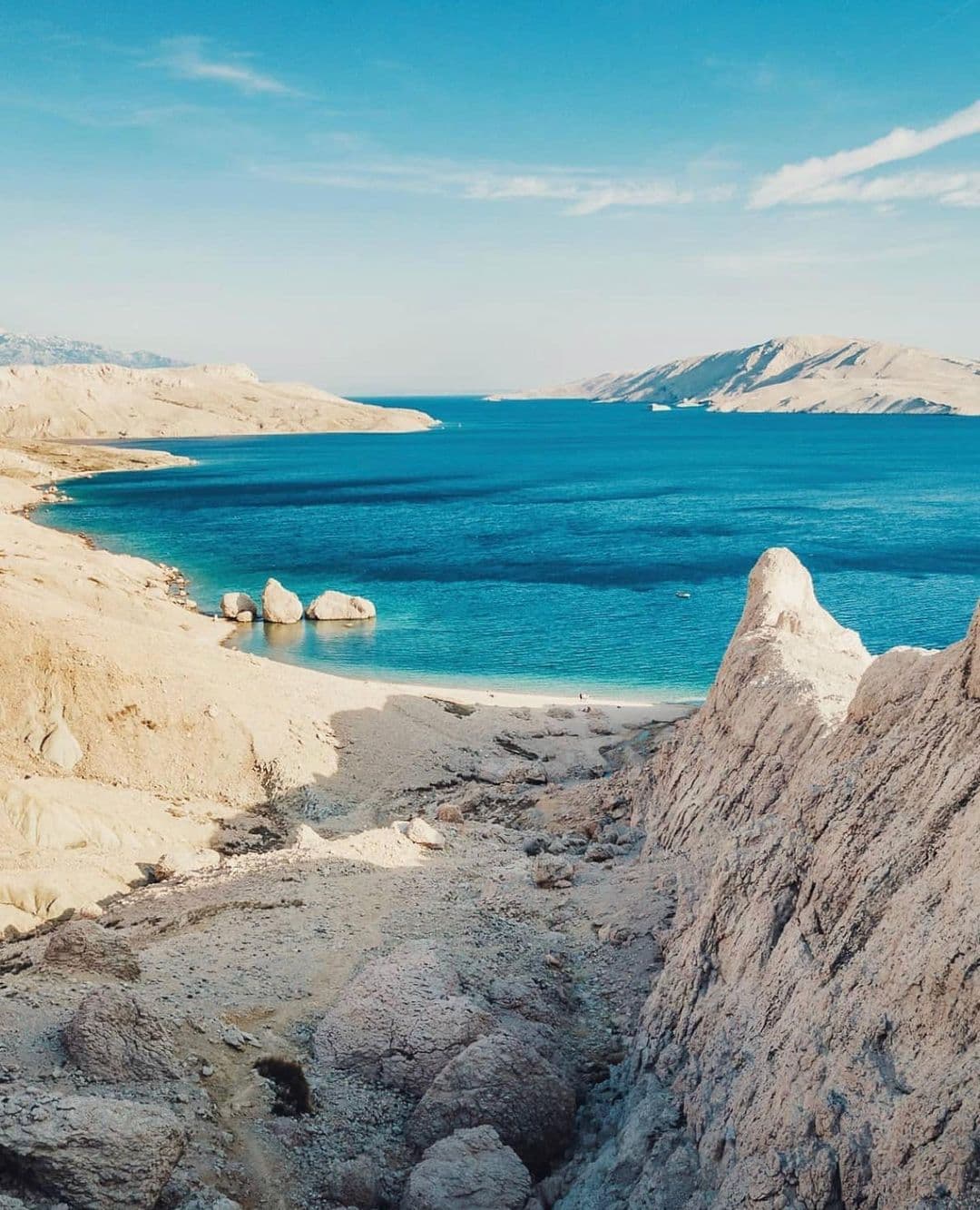 Day 5: Novalja – Rab
Rab is an island famous for its quantity of sandy beaches, as well as being rich with history and beauties of nature. The sandy shores of Rab island are excellent for enjoying swimming, snorkelling or a variety of watersports, best launched from the beach club of your yacht charter.
In the interior, vast forests cover the majority of the island, giving praise to the name `Green island`, translated as Arba in old Illyrian. The forests are filled with hiking and biking trails, ideal for an active charter holiday. In the summertime, you can catch the famous Rapska Fjera, a festival known for celebrating Rab`s history and culture.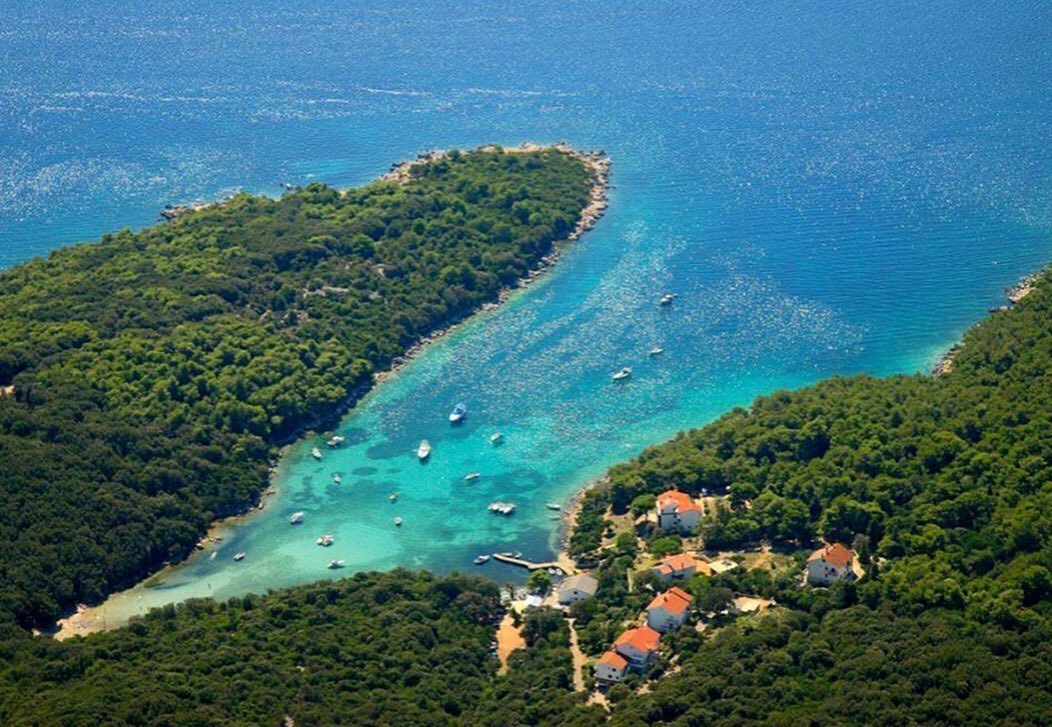 Day 6: Rab – Krk
Experience the biggest island in Croatia, famous for its fine olive oil, excellent wines and hospitable locals. Stroll between the mighty walls of old town Krk and experience the interior of the island, filled equally with lush green vegetation and barren plains and hinterlands.
Swim in the crystal clear waters of Punat bay and visit a charming monastery on a small island, but not before climbing the highest peak of the island and trying to spot your yacht charter on the horizon. Krk is also known for its many secluded beaches, many of which are only accessible by yachts and boats, so prepare to enjoy Krk`s golden shores in privacy, peace and utter comfort.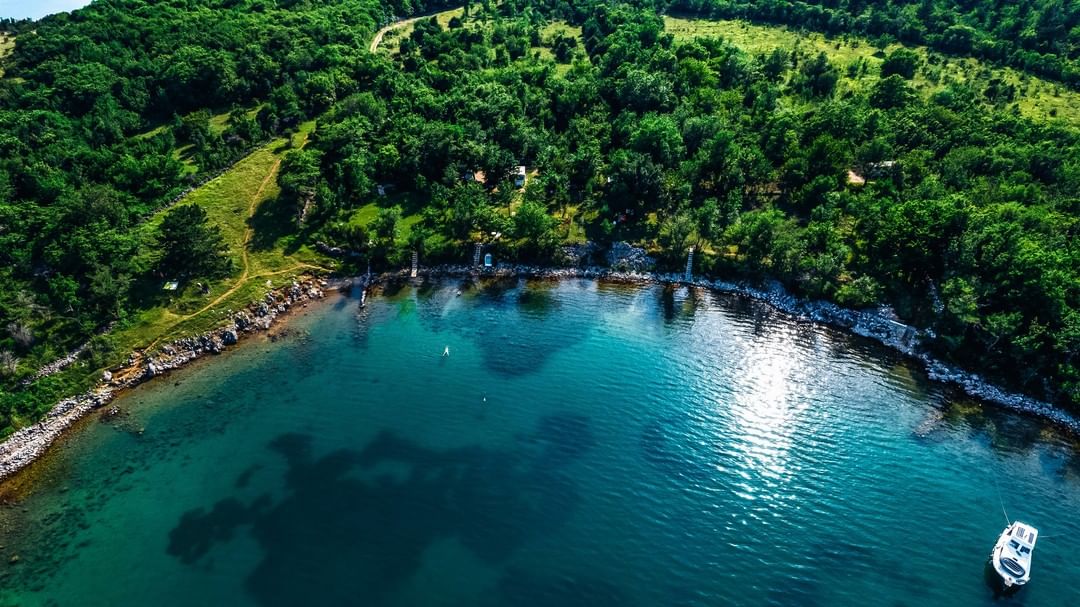 Day 7: Krk-Rijeka
On your way back to Rijeka, you can ask your yacht captain to stop at interesting locations along the way, so you could enjoy the last day of your yacht charter holiday in Croatia. Stop and take a swim in a bay of your choice or enjoy your Michelin-level lunch nestled in the quietness of a secluded cove. If you would not like the charter experience to end, it is always possible to extend your yacht vacation by asking your local SuperYachts Croatia broker about the availability of yachts on offer.
TOP ANCHORAGES AND MARINAS FOR YOUR YACHT CHARTER IN RIJEKA
There are 3 main marinas that ought to be in the centre of attention for every vacation that revolves around a yacht charter in Rijeka and its surrounding regions. The marina in Opatija serves several purposes. Firstly, as a petrol station for yachts and other vessels intended for venturing on expeditions in the west and south Croatian Adriatic.
Second, the historic heritage of Opatija makes this place an exclusive and luxury marina, mainly due to Austro-Hungarian architecture, royalty-built villas, gardens and seaside promenade. Lastly, because of its pedigree, ACI Marina Opatija is near some of the best restaurants in all of the region of Kvarner, making it truly a fine dining paradise.
Marina Punat on the island of Krk is the oldest marina in the Croatian Adriatic sea, with many extra amenities available for yacht charter guests, like a wellness centre, restaurants and Blue Flag beaches. The marina is open all year round and can take up to 850 berths and 500 more on dry docks, but yachts must not exceed 40 meters in length i.e. a 4,5-meter draft.
Your starting position, ACI Marina Rijeka has all the necessary features that a modern and busy marina should have, like lots of dry and wet berths, a 24/7 marina service, wellness and spa facilities, restaurants and an online Yacht shop. There is plenty of extra content in form of Rijeka itself, where the city provides the entertainment for charter guests spending an evening in the ACI Marina Rijeka.
THINGS YOU DIDN'T KNOW ABOUT RIJEKA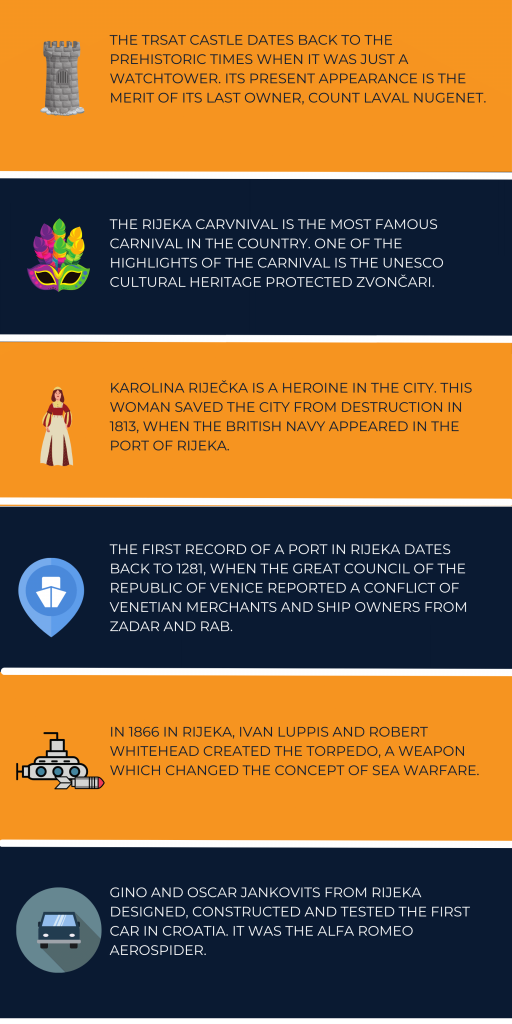 WHY CHARTER IN RIJEKA WITH SUPERYACHTS CROATIA
Leave the details of your Croatian charter vacation in the capable hands of the SuperYachts Croatia team, who will diligently and expertly arrange all the key aspects of an enjoyable charter experience in Rijeka.
This includes a Michelin-level yacht chef, a wonderfully designed and built superyacht charter, filled with countless amenities and water toys, as well as an expert crew that will take care of your every need, while also keeping an eye out for your safety and the security of your charter party.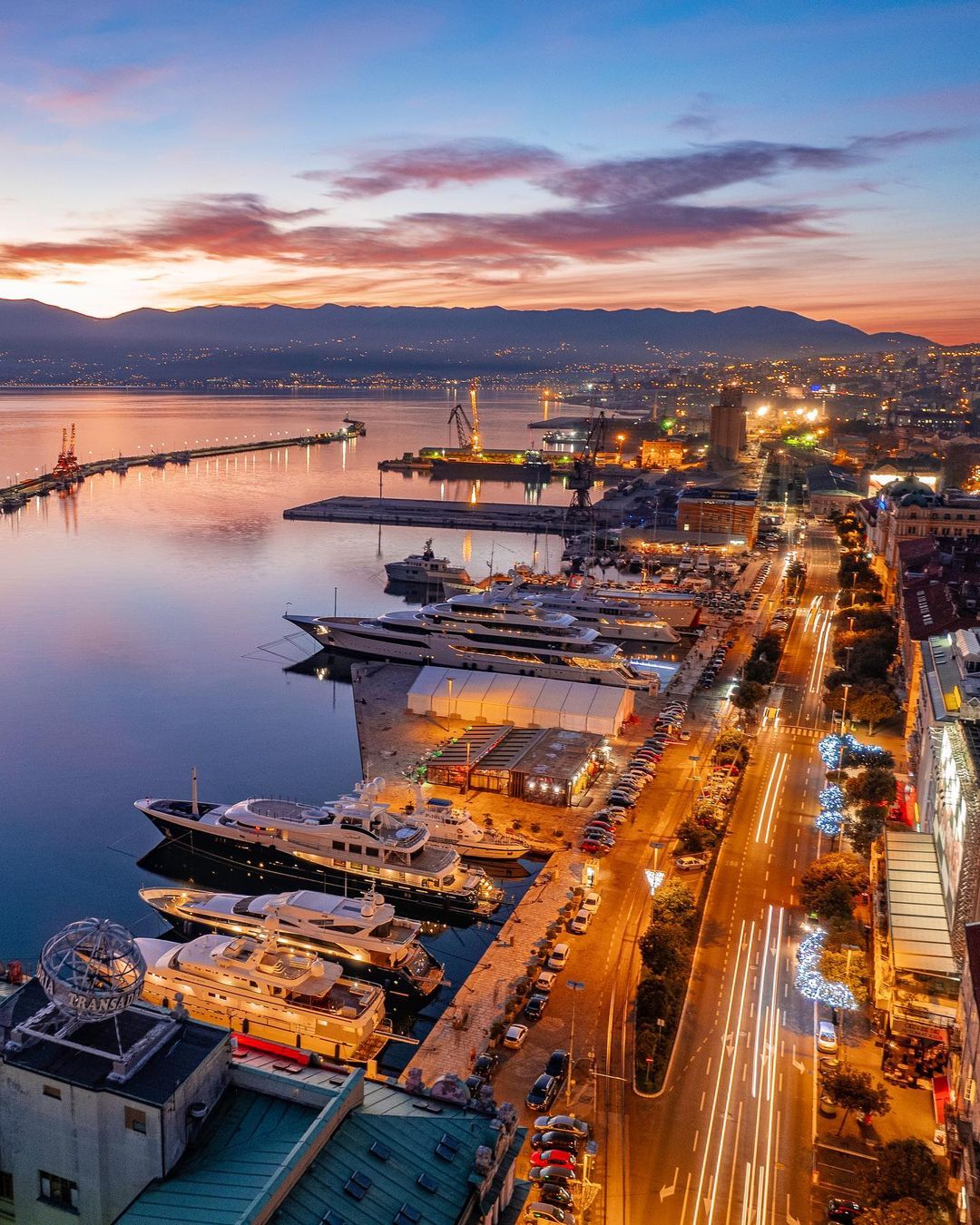 Charter Yachts
We present to you the best selling yachts for charter in 2021. Slide through these different yachts, ranging from 20 to 80 meters in length, and choose the best option for you. If you have any questions regarding yacht charter, destinations & yacht support, contact us.
VIEW ALL CHARTER YACHTS
VIEW ALL CHARTER YACHTS