Below deck in Croatia
"Below Deck" is a famous American-made Tv-series that centers around the trials and tribulations of a chosen yacht crew, as they overcome the challenges that go with providing top-notch yachting hospitality and maintenance. Since it is impossible that a dozen people to sleep under the same roof without causing drama, the viewers of Below Deck have come to expect lover`s quarrels, drunken nights out, fights and walking out`s, and even some more serious infractions, such as damaging the superyacht in question or getting in trouble with the law because of drug usage. The production of the show started with an all-American cast and filming locations, but the popularity of the show quickly branched out across the world, spawning variants like Below Deck: Mediterranean, Below Deck: Sailing Yacht or Below Deck: Down Under. Despite the human factor and the drama, the show does represent some of the most splendid locations in the world, fit for chartering yachts and enjoying the beauty of sea, sun and sand. A location that has been repeated several times in 3 different variations of the show was Croatia and it is because of that reason, that we took our time and researched every location in Croatia that housed a Below Deck production team.
Photo Credit to happyme-yacht.com
There were 3 times that the franchise filmed in this beautiful country; Below Deck in Croatia can be traced back to Below Deck: Mediteranean, which shot seasons 2 and 6 in Croatia, taking full advantage of the wonderful cruising locations, beaches, bays, capes and fishing villages.
This was also the time when Captain Sandy Yawn was behind the helm, remaining the only stable character throughout the series, with the crew being replaced every new season, but some of them returning in different roles and different seasons.
The third time, Below Deck: Sailing Yacht also filmed in Croatia, but with a new crew, captain and a totally different type of yacht. Sailing is more complicated, but also more rewarding to see and to experience, both for the guests and for the crew. Nevertheless, the series again took full advantage of all the natural beauties on offer in Croatia.
As mentioned, these are the three times that Below Deck produced their content in Croatia:
Below Deck: Mediterranean, season 2
In season 2 of Below Deck: Mediteranean, we follow a chartered yacht by the name of Sirrocco (meaning African Wind) on its tour of the Croatian Adriatic Sea, captained by Captain Sandy Yawn.
The season opens with Sirrocco being berthed in the coastal town of Split, the second biggest city in Croatia and the biggest travel port in Croatia. From here, the crew picks up the first group of charter guests, who call themselves.
"The Tribe". Sirrocco headed for Tatinja bay on the first charter day, where guests got to enjoy slow, but steady inebriation and a wide choice of Sirrocco`s water toys. On the second day, the guests visited Varska beach on Brač, and were amazed by the natural beauty of this environment.
Episodes 3 and 4 saw the arrival of "Mr. Skin" and his "Naked News", which filmed their naked news segments throughout Sirrocco`s interior and exterior.  While the guests were busy with their project, Sirrocco anchored near Milna, on the island of Hvar, ensuring the guests have a beautiful background while filming. Enjoying the crystal-clear waters of the Adriatic, Mr. Skins' charter party took full advantage of the rich offer of amenities and water toys aboard Sirrocco.
Episode 5 saw a very romantic intermezzo in between partying and drinking, in the form of a vow renewal ceremony between true lovers, near Stari Grad town on Hvar island. The historic architecture of Stari Grad and the medieval city walls greatly added to the intimate atmosphere of this special occasion episode.
A completely opposite charter party bordered Sirrocc in episode 6. Described as "Drinkers from Oklahoma" , these guests started partying as soon as they boarded their chartered yacht. The course was plotted for Trogir, following a route towards a small town in the basin of the Krka waterfalls, a site of incredible natural beauty and the heart of Krka National Park.
The drinker`s journey ended en route to Sveta Fumija, an island near Trogir, across the island of Čiovo. A classic charter day was epitomized in episode 8, which saw a Bachelor`s party celebration aboard Sirrocco, followed by episode 9 and a crew day off at Klis fortress.
This quick sequence of episodes was followed by a very posh charter party, who demanded a cruise in the waters around Trogir. Sirrocco introduced these last guests to some of the most beautiful beaches and coves around the beautiful Croatian Adriatic Sea. Ending their charter in Trogir, the crew set a course towards Dubrovnik, where they had a day off before ending the season in a party finale.
Below Deck: Mediterranean, season 6
Season 6 saw Captain Sandy return to the Croatian Adriatic sea, this time behind the helm of the yacht Lady Michelle, with her home port set in Šibenik. Šibenik is a picturesque coastal town with much to offer to charter guests, like a dense archipelago in its vicinity, a National Park in its hinterlands and plenty of historic architecture or ancient ruins to discover, as well as beautiful beaches to explore.
Episode 1 brought the viewership closer to the awesome Martinska bay, where charter guests had a full range of different water toys aboard Lady Michelle.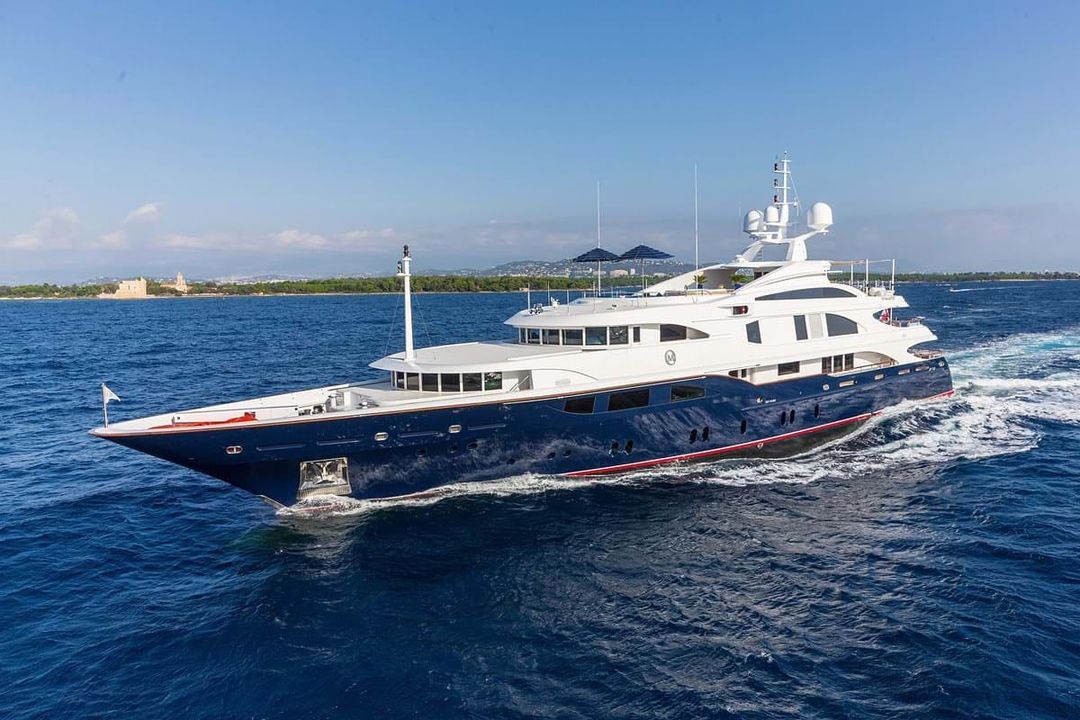 The next episode centred around the site of Oštrica Bay, which was the main spot chosen throughout season 6, for its natural beauty, secludedness and crystal-clear sea. For the next couple of episodes of season 6, Lady Michelle cruised between locations that were not mentioned by name, but it was clear that only pristine beaches and quiet coves were chosen to elevate the charter experience of guests. But since the Šibenik archipelago is so densely packed with islands of all shapes and sizes, any chosen location would have its positive sides.
Episode 7 was filmed on the island of Zlarin, a truly unique island that offers and abundance of untouched natural beauty, as well as a rich history, tradition and excellent cuisine. With more than 2600 sunny hours in a year, Zlarin is indeed a sun lover's paradise, where charter guests can work on their bronze tans on one of many beaches and bays around the island. But, Zlarin`s true hallmark lies with corals that grow around its shoreline, and which make for an excellent souvenir, with red Croatian coral making for stunning jewellery.
Episode 8 was filmed on the nearby islet of Prvić, a speck of land with barely 200 permanent inhabitants, which makes it a perfect place for an afternoon of fun with Lady Michelle`s water toys. Since it is very close to land, this island offers a perfect escape from the crowds of mainland tourists, and its main settlement of Šepurine provides an ideal getaway location, especially for charter guests. The next episode was centred around the crew organizing an Oktoberfest-themed day for the charter party. Several locations were swapped and the yacht did not stay anchored anywhere for a prolonged period, ending the charter at the Šibenik dock.
Episode 10 served as an intro to the area around the wonderful town of Trogir, since Mala Oštrica bay is not far from the historic city gates. Also known as the "Musem-City", Trogir captures the imaginations of countless visitors each year with its medieval architecture, impressive palaces and stone-laid streets.
Not far from Trogir`s old town sits Mala Oštrica, a bay that provides ideal natural surroundings as well as close proximity to the town of Trogir. The next episode saw a similar setup, with an all-female charter party who decided to kick back on Lady Michelle`s sundeck and enjoy a couple of cocktails, before jumping in the refreshing Adriatic sea, in a bay that offers both unparalleled natural beauty and total privacy.
After serving guests for 12 episodes straight, the charter crew got a free day off, which they decided to spend visiting the Krka National Park, including the famous Krka Falls. This episode really brought the viewership of Below Deck: the Mediterranean close to the pristine natural condition of the freshwater falls and the Krka River, but also the rich variety of different natural environments.
The crew spent some time together, during which emotions and tensions ran high due to social inadequacies, but once the charter crew returned to their posts, they finished the season strong. Making sure that their last clients had the time of their lives near Borovik and Oštrica bays, both of which are picturesque locations with plenty to offer, Lady Michelle`s charter crew and captain organized one last party to say their farewells and plan their next projects.
Below Deck: Sailing yacht, season 2
Below Deck as a series returned for the third time to Croatia, but this time in an entirely different concept. Unlike Below Deck: Mediterranean, which used motorized charter yachts, Below Deck: Sailing Yacht centres around the experience of live sailing on the sailing yacht Parsifal III. With her home port being Marina Lav in Split, Parsifal III and her captain, Glenn Shepard, had some excellent weather conditions for sailing between the many lush islands in the Croatian Adriatic Sea.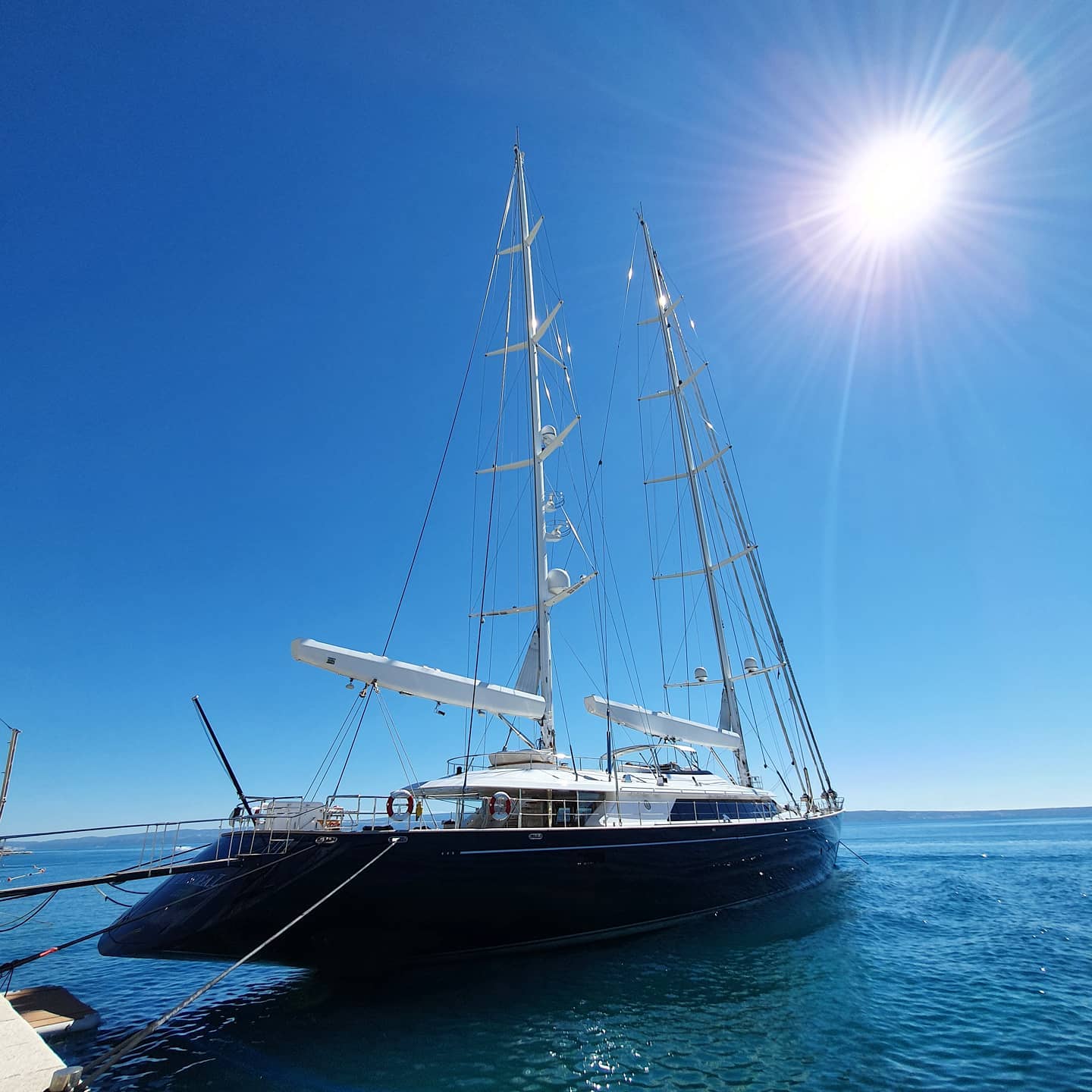 Sailing from Marina Lav, episode 1 of Below Deck: Sailing yacht saw the captain and the crew of Parsifal III anchor in Stipanska cove, located on the western shores of Brač island. For charter guests in search of peace and privacy, there is nothing better than this secluded bay, filled with turquoise water and gentle pine forests, that provide shade from the warm summer sun.
After the first episode, charter guests had a chance to get close to another visually impressive bay named Livka, which offers an equally stunning atmosphere as its predecessor, sporting calm waters which are ideal for having fun on water toys.
Episode 3 was characterized by perfect sailing conditions, so the charter party had a chance to get thoroughly introduced to all the technical aspects of live sailing, as well as experience a steep keel of the yacht, which is always very exciting for first-time sailors.
Episodes 4 through 6 saw the same charter party sail through many different fantastic locations in the Croatian Adriatic Sea, starting with the formerly-visited Livka Bay. After optimal sailing conditions occurred, Parsifal III set a course towards Palmižana and Paklinski islands, which are favoured locations of yacht charter enthusiasts visiting the Croatian Adriatic sea.
Palmižana is a well-established Croatian summer hotspot, due to its nautical marina, and a plethora of different bays and coves, scattered around the extremely indented coastline of the Paklinski islands archipelago. This archipelago consists of 16 islands and islets and is a popular location for all kinds water sports or diving sessions. The wild rosemary that grows in abundance around these isles mixes with the recognizable aroma of Adriatic pine to form an intoxicating scent that permeates through the entirety of Pakleni islands.
This lengthy charter party finished their trip on Hvar island, having a chance to explore its historic Stari Grad old core, with incredible medieval architecture, city walls, churches and palaces.
Episode 7 brought a closer look at another beautiful Adriatic location, that is the island of Čiovo and the Stipanska bay. One of the larger islands in the wider Trogir area, Čiovo is famous for being connected to the township of Trogir by a drawbridge. It offers a very convenient way of venturing further into the central Croatian Adriatic sea, since it is close to Trogir, Split and the Split airport.
There are many beaches and resorts on the islands, but also a few private coves and secluded bays, ideal for anchoring a yacht and enjoying all the possibilities of a warm summer in Croatia.
These were used by the charter party aboard Parsifal III to play with water toys, but also enjoy the unlimited freedom of sailing, thanks to warm Croatian summer winds.
Episode 8 saw the return of the yacht to Stipanska Bay, where once again, unspoiled beaches offered an excellent opportunity for charter guests to get closer to the unspoiled Croatian seabed, filled with all kinds of aquatic creatures, making the guest`s holiday that much more exciting. Rewarding panoramas and pristine waters are just some of the reasons why many charter captains decide to often anchor in Stipanska Bay.
Episode 9 started with an afternoon near Maslinica, the only port settlement on the west side of Šolta island. Boasting a beautiful pine forest and a coastline littered with rocky beaches, Maslinica bay offers incredible opportunities for exploring the 7 nearby islets with water toys. Departing with favourable wind conditions, Parsifal III then set sail towards Trogir and lunch in a medieval fortress, which astounded charter guests with its authenticity and charm.
Throughout episodes 10 and 11, Parsifal III's crew enjoyed a well-deserved day off, which actually began after the last charter ended in Split. Here, the crew experienced a rewarding dinner, only to head out to Nečujam on Šolta island the next day. Upon arrival, the crew spent the day lazying around the beach, enjoying the wellness facilities and getting slightly inebriated, only to enjoy the pristine nature and unique social situations.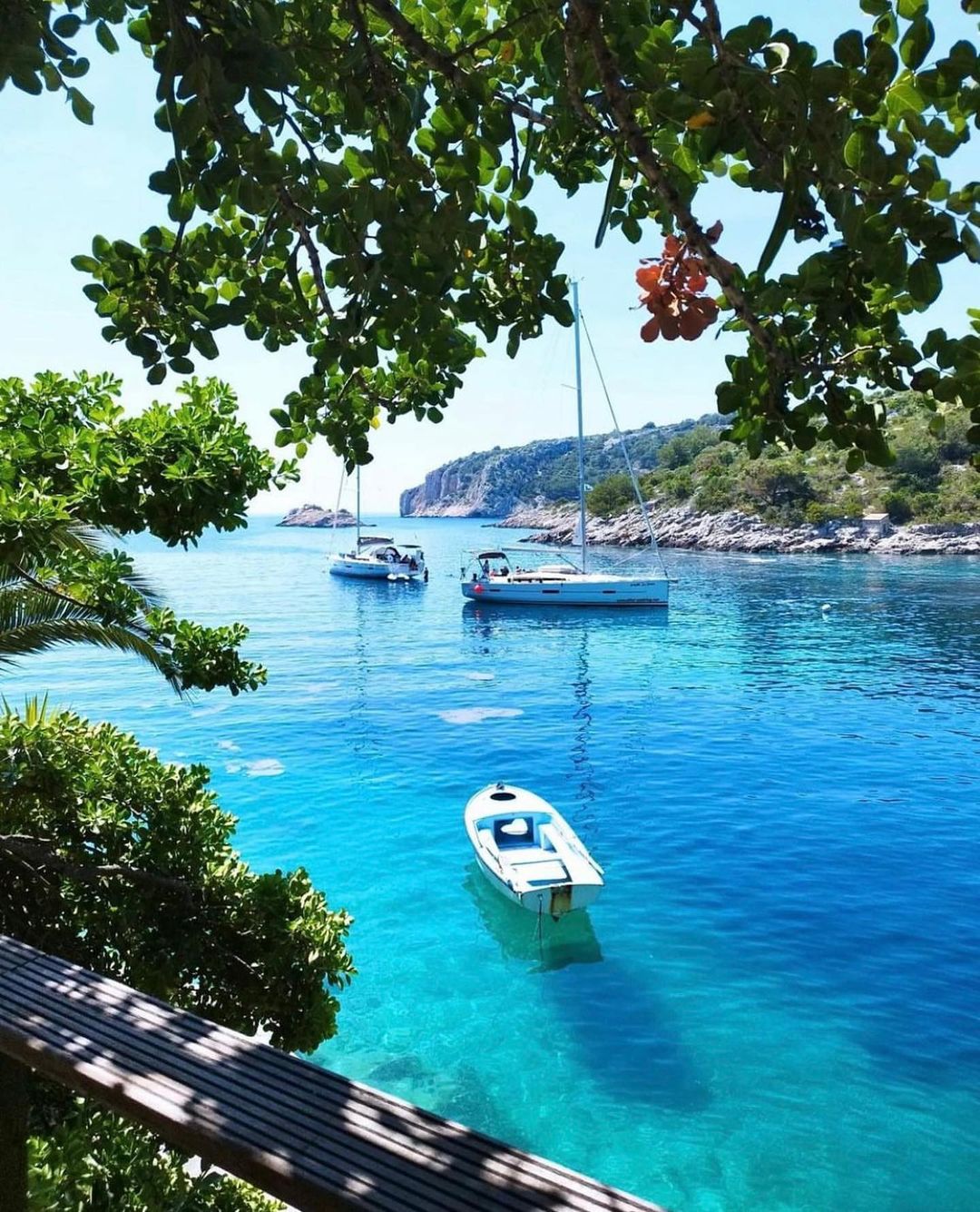 Nearing the end of the charter season in Croatia, Parsifal III took her guests on a tour of Stomorska village, on the island of Šolta. This location is favoured for its rustic charm, being a small fishing village with less than 300 permanent inhabitants. Time passes slower in this settlement, which has a positive effect on travellers seeking relaxation and peace.
Episode 14 had Parsifal III find anchorage in Stari Grad on Korčula island, a historic walled city, found on the eastern shore of the island. Being one of the best preserved medieval cities in the Croatian Adriatic, it earned the title of being placed on UNESCO`s World Heritage site, with its crown jewel being the gothic cathedral of St. Marc. Before the 16th and final episode, the crew enjoyed another day off, before escorting their latest charter party to Milna, a picturesque Dalmatian village, located on the northern shore of Brač island.
Why you should consider trying out a Below Deck in Croatia yachting itinerary with Superyachts Croatia?
This article focused on the reasons why Below Deck chose Croatia as a destination to produce their series, instead of focusing on the human aspect or the drama. The main reason is, obviously, the natural beauty of the country, followed by favourable yachting conditions, good yacht support, the maritime culture of the host country. Though the series does heavily focus on interpersonal relationships between crew members, there are other glimpses of the attractiveness of Croatia as a yachting destination.
For instance, the food and the general culinary aspect – the crew are seen on several occasions dining in Croatian restaurants and enjoying the local seafood specialities, the excellent local meats like prosciutto, but also excellent olive oli and a super selection of premium wines.
The Croatian natives are also portrayed as warm and welcoming locals who want to create special experiences for their guests. By focusing solely on the reason why Below Deck visited Croatia not once, but three times, it is the firm belief of SuperYachts Croatia that this would have a positive and resounding impact, allowing more potential guests to charter their yachts in Croatia.
What followed was a list compiled by watching the abovementioned seasons and making notes of locations that the yacht and the crew visited during their stay in Croatia. More attention was given to the locations themselves, with the human factor being mentioned only if it serves the primary purposes. Also, the episodes in the season that seem "skipped" are actually episodes in which the crew had a day off, or the yacht did not move due to bad weather or some other factor happened that prevented the crew from setting sails.
Charter Yachts
We present to you the best selling yachts for charter in 2021. Slide through these different yachts, ranging from 20 to 80 meters in length, and choose the best option for you. If you have any questions regarding yacht charter, destinations & yacht support, contact us.
VIEW ALL CHARTER YACHTS
VIEW ALL CHARTER YACHTS