Croatian cuisine is a verified gourmet's paradise
Croatian cuisine is gourmet heaven, full of spectacular delights that melt in your mouth. Croatia also has 10 Micheline-star restaurants where all of the ingredients are organic, freshly procured or hand-made, so you can expect a lot of excellent ,,Made in Croatia'' artisan goods. From lavender spices, flowers of salt to world-known and awarded olive oil and wines, these ingredients can spice up meals in your household throughout the whole year, reminding you of the best 2022 yacht charter vacation.
When you are visiting a country, tasting local dishes is always a perfect way to connect with the culture and flavours of the place. Continue reading & discover the flavours unique to Croatian cuisine, which you can taste on your next yacht charter.
Can you imagine being with your loved ones, watching an absolutely miraculous sunset near the city of Zadar, eating fresh oysters, and drinking wine matured from an underwater winery? Spice up that experience with sounds and songs played by famous Croatian musicians. You are cordially invited to your own fairy tale.
SuperYachts Croatia is honoured to create such long-lasting memories and we are proud to offer a wide selection of outstanding and award-winning chefs onboard our magnificent vessels available for charter in Croatia. These distinguished chefs and hostesses were trained in the best bars and restaurants, some of them even in Michelin-star restaurants specialized in Croatian cuisine, so they could create beautiful dining moments and experiences that will last a lifetime as warm memories.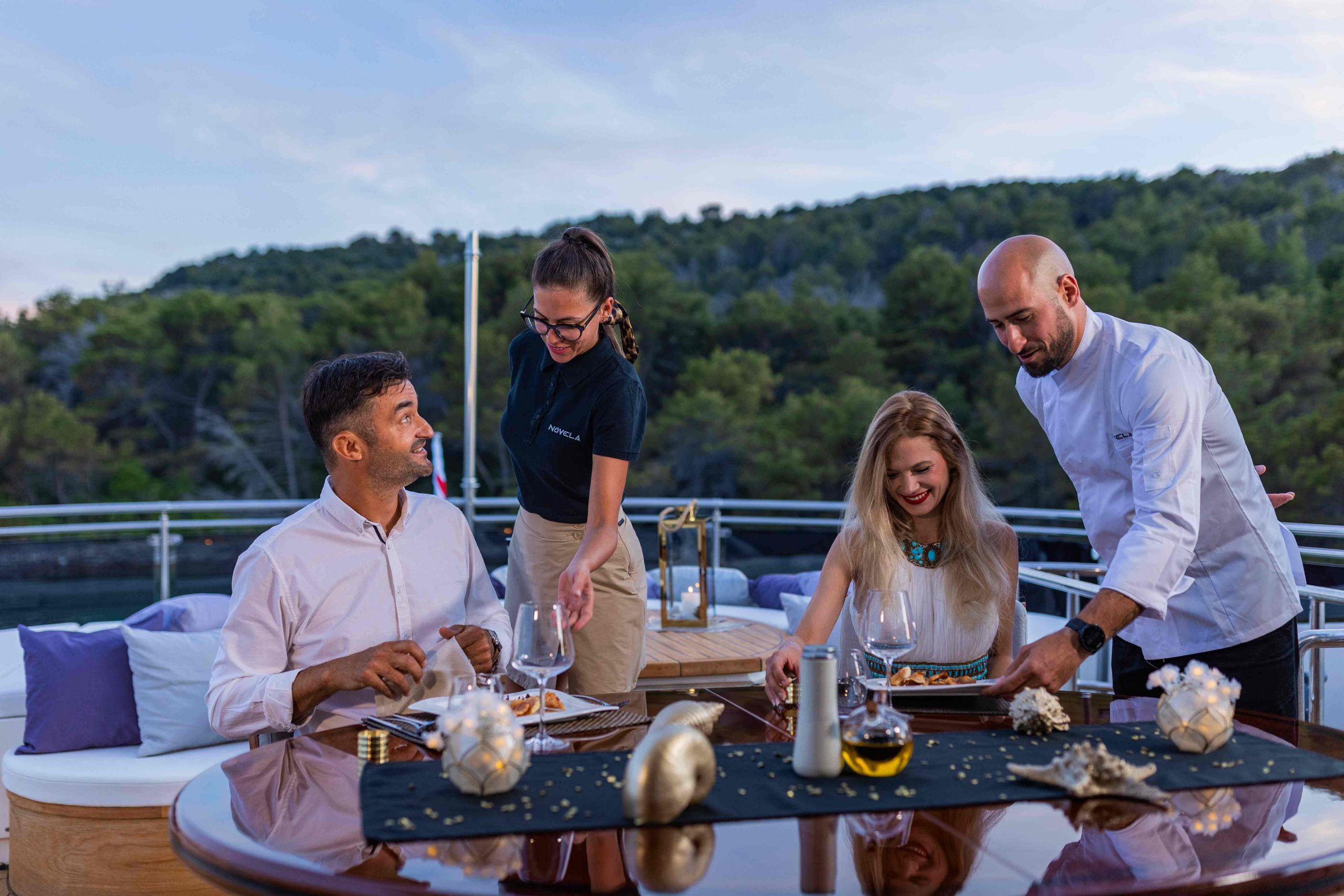 Taste typical local food on your yacht charter in Croatia and get surprised by the styles and tastes of traditional Croatian cuisine
Regarding the fact that Croatia is in the heart of Europe, Croatian cuisine has been influenced by Italian, Turkish, Greek and Hungarian recipes throughout the years of its long history. This fact influenced a new generation of Croatian chefs, who created a whole new food culture with genuine and unique tastes. Let your chef surprise you with freshly caught fish, crabs or other seafood that come directly from the cleanest sea in Europe straight into the galley of your superyacht charter. He will offer you a taste of homemade smoked ham, salted and dried by the strong winter wind "Bura"; explore completely new flavours.
Here are only a few of the very unique Croatian traditional dishes you must try, and the ultimate reason why every gourmand should visit Croatia this summer:
Fuži s tartufima (Pasta with truffles) is a Croatian domestic dish hailing for the region of Istria. Among other secret ingredients, truffles, as one of the elite mushrooms, in combination with local, hand-made pasta and a bit of Istrian olive oil are the perfect taste explosion for everyone's plate.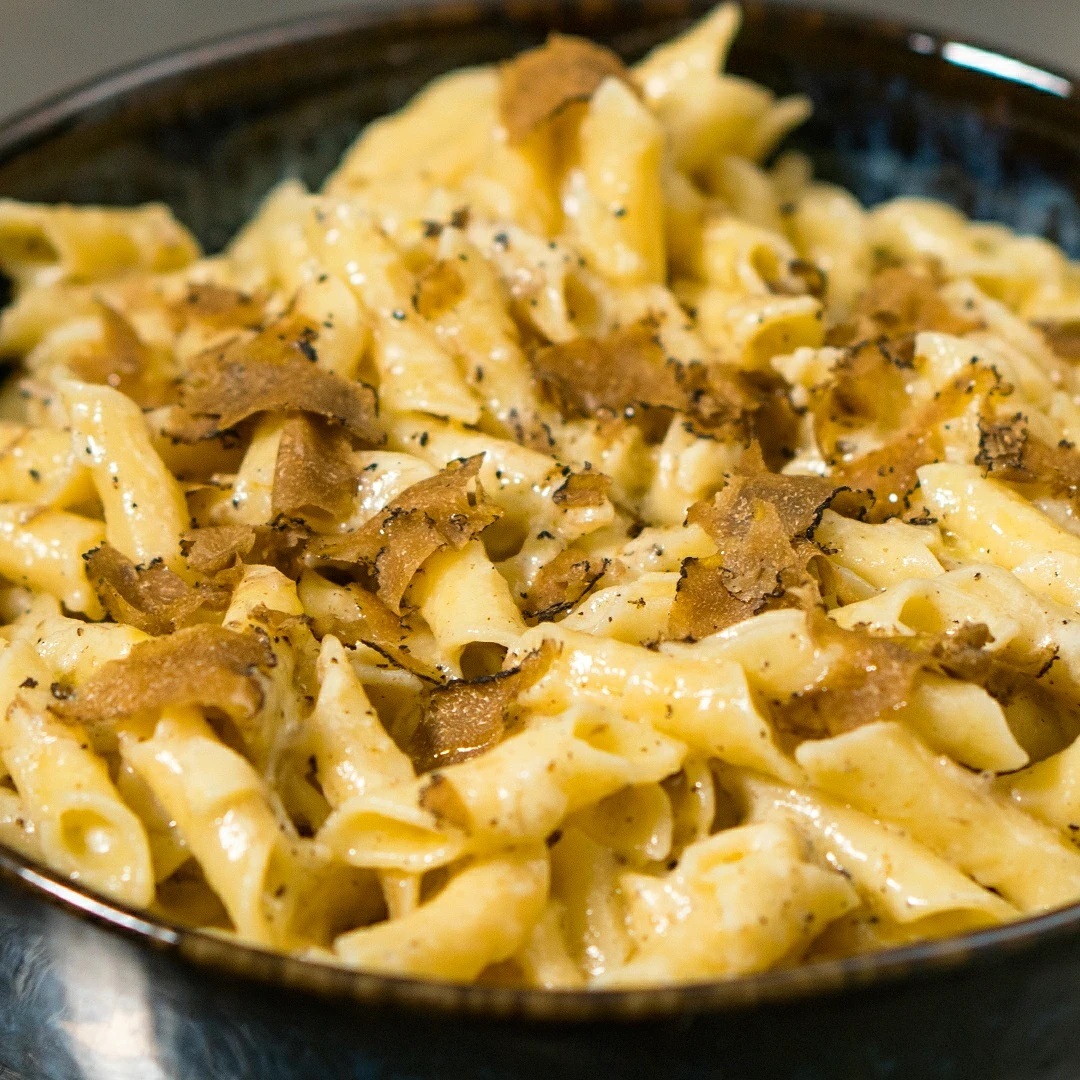 Crni rižoto (Black risotto) is an amazing dish widespread all over the Croatian coast. This consists of rice, boiled together with squid, or cuttlefish's black ink, mixed with garlic, onion, and other Mediterranean spices, surprising the most demanding of tastes.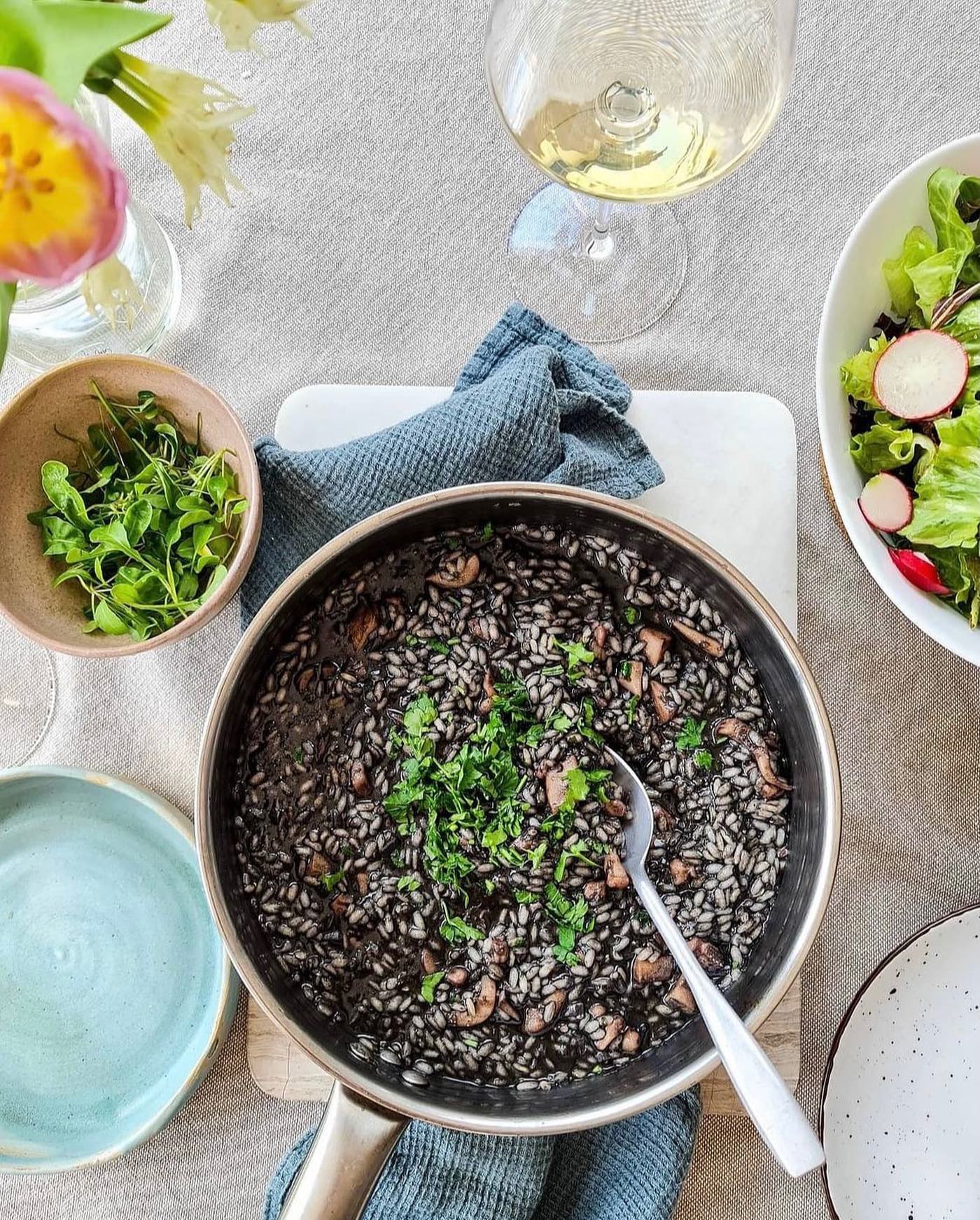 Meso od Boškarina (Boškarin meat – beef) This type of meat can only be found in specific restaurants in Croatia. Boškarin is an animal – an Ox – that lives only in the region of Istria, famous for its enormous horns. Boškarin meat has a specific taste and texture because of its biological pasture. His active life and outdoor pasture make this meat firm and harder to chew but the taste, on the other hand, is amazing. It is often served in a special sauce with pasta or gnocchi.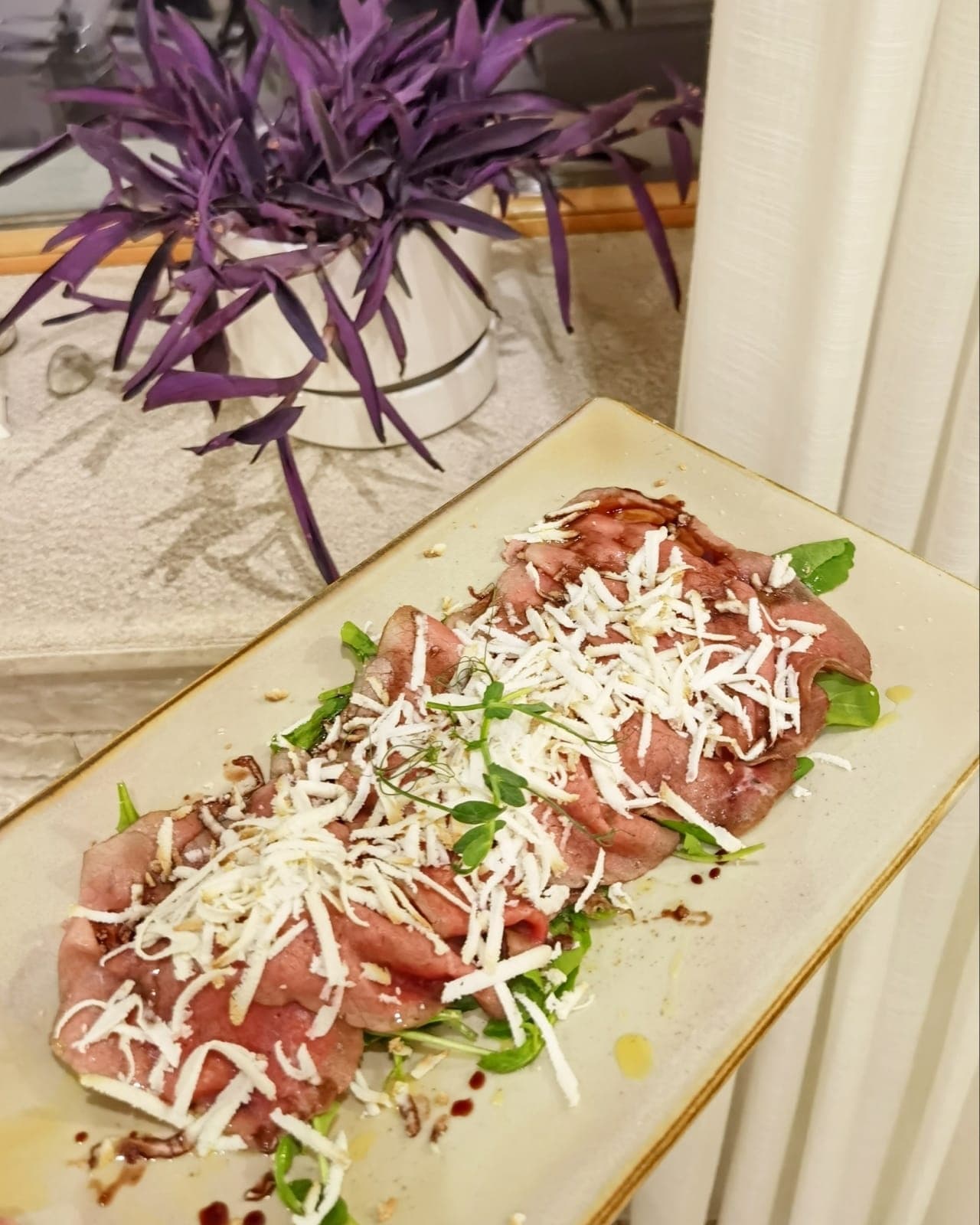 Kornatska Janjetina (Lamb from the Kornati islands) is definitely an incredible dish that is a must-try for everyone. It is only served in a few local restaurants around the coast of Kornati Islands where you can arrive only with your yacht charter. Since the vegetation along the Kornati Islands is very poor, lamb is usually fed with aromatic plants, grass and low vegetation that brings a special taste to every plate.
Dubrovačka rožata (Dubrovnik flan) is a dessert that is a part of the gastronomic heritage of medieval Dalmatia. The interesting thing is that it kept its original recipe from medieval times, being similar to Italian creme caramel or French creme brulee, but it can be found only in the city of Dubrovnik. This summer refreshment is a perfect combination of liqueur, lemon zest and caramel flavours, and it will melt in your mouth! It is a gorgeous way to end a meal.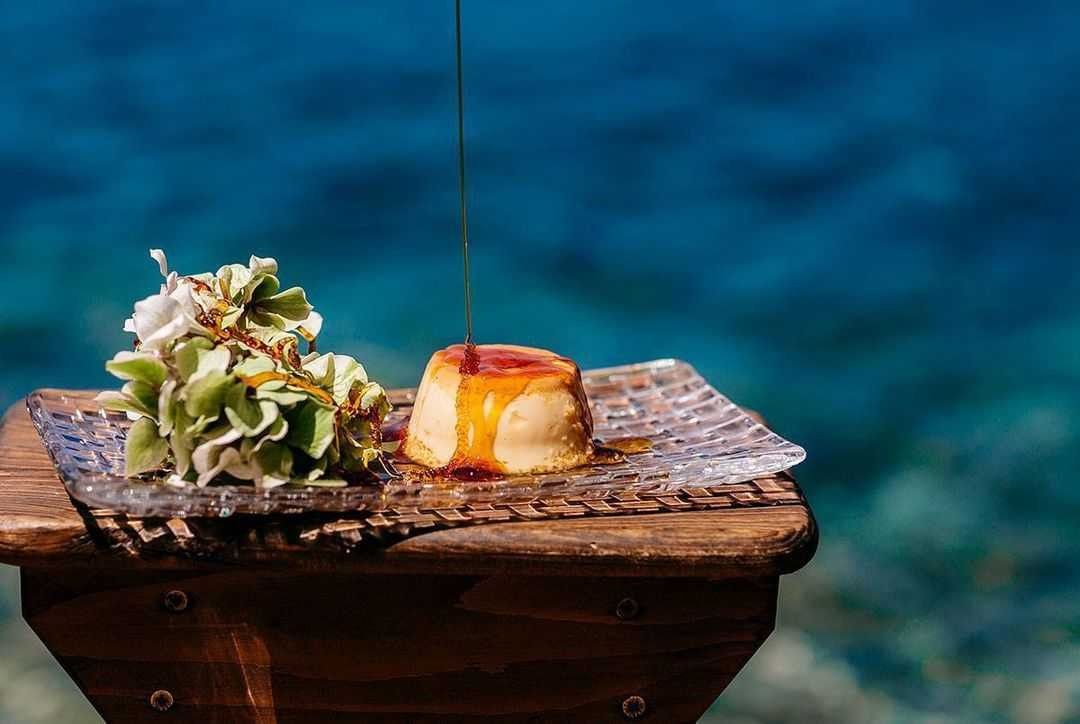 When you charter a yacht, every dish will be custom-created for you and your palate, according to your preference sheet. You can even eat like a real Croat! All of your requirements will be fulfilled, and each meal will be personalized to the desires of everybody in your charter group. In this gourmet heaven of Croatian cuisine, your word is our command!
Discover exclusive gourmet spots on islands accessible only by your yacht charter & enjoy fresh seafood meals
The Adriatic archipelago is full of hidden coves, where you can eat fresh fish, drink good wine and take a break from other tourists. Effortlessly mixing tradition, art, culture, food, architecture, and 3,625 miles of breathtaking coastline, Croatia is overwhelming. Discover some of the most exclusive gourmet spots on Croatian islands where you can taste the finest Croatian cuisine.
When you charter a yacht, you can visit some of the best island restaurants, like Moro Beach Stupe, located in the Korčula archipelago. The whole island is actually a magical restaurant, which offers a lounge corner, an outdoor bar and a safe berth for boats of all sizes. If you want to eat and party, we recommend Laganini Lounge bar & Fish house on Palmižana, Hvar, where you can also come only by boat. This establishment has been recognized as one of the most popular Adriatic cuisine destinations in the last 50 years. The atmosphere is fantastic, with great music, delicious food, and friendly service.
Furthermore, if you want to experience a charming family restaurant, consider visiting the cute Konoba Antika, on Mljet island, run by a married couple. Here you can immediately feel the intimate family atmosphere, and the skippers always return because of ,,peka" – a baked dish cooked in a pot under hot coals, filled with meat and veggies, which they claim is the best in the area. You can anchor your yacht at their quay where you can also see fresh fish being prepared for the grill.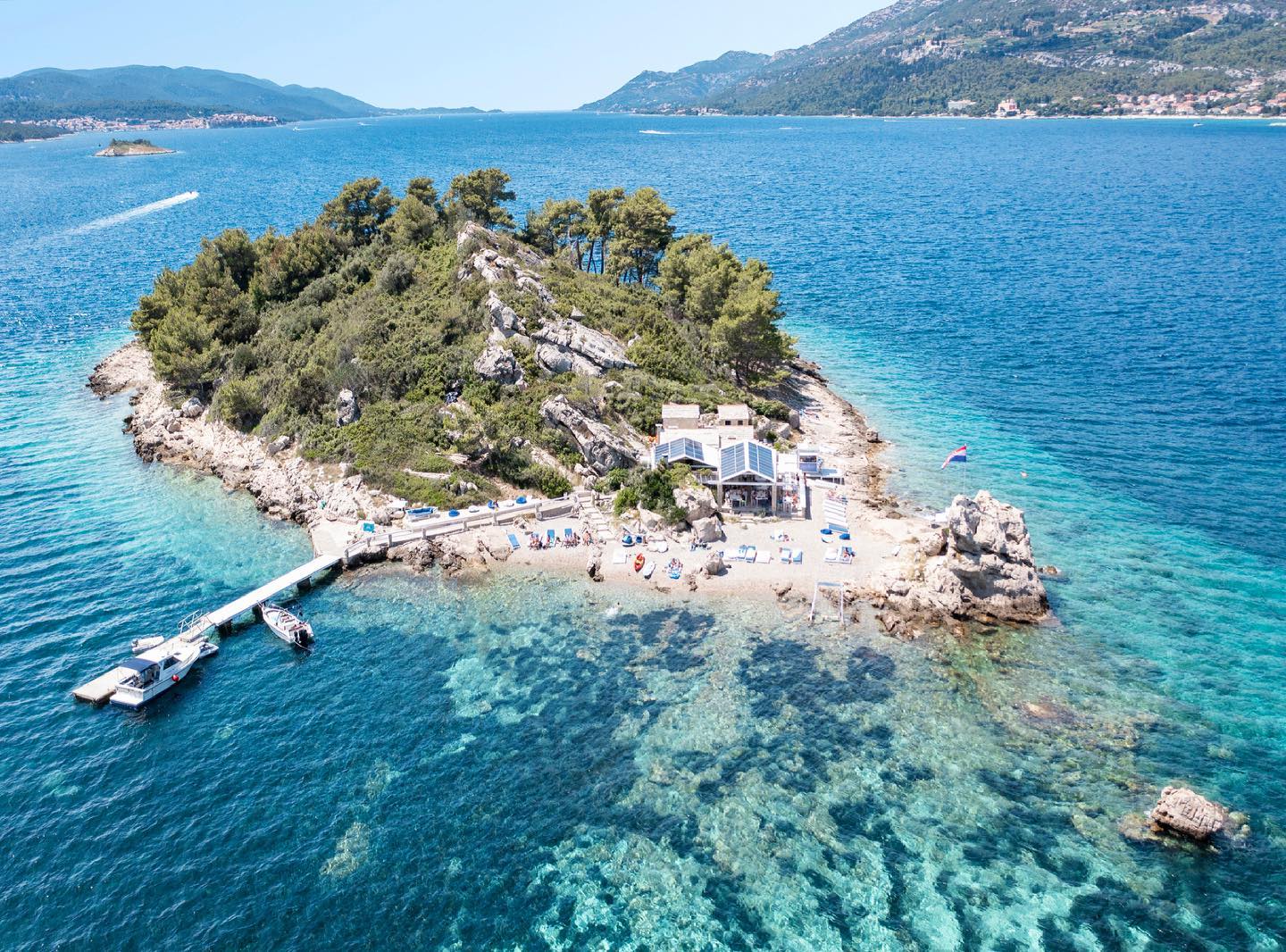 Always ask for local and fresh food!
Explore Croatia's 9 Michelin-star restaurants situated on the Adriatic coast
Croatian cuisine has ten restaurants with a Michelin star. On the Croatian coast, there are 9 of them and only one in the capital city – Zagreb, Noel restaurant. All nine of them are only a few minutes of light strolling away from the nearest yacht berthing spot. There are tree in Istria; Draga di Lovrana in Lovran, Monte and Agli Amici in Rovinj, three on islands; Boškinac in Novalja (on Island of Pag), LD Terrace on Korčula, and Alfred Keller on Mali Lošinj and three in coastal cities; 360º in Dubrovnik, Pelegrini in Šibenik and Nebo in Rijeka.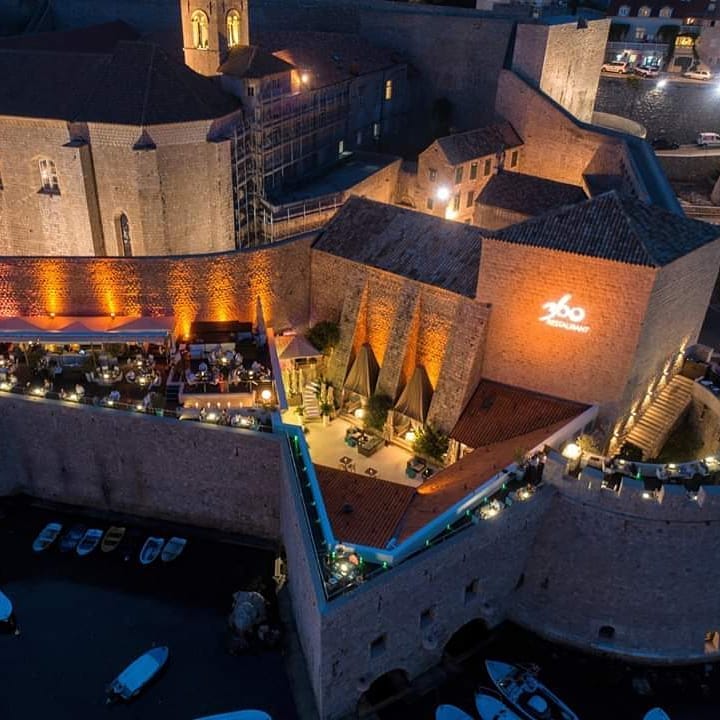 Charter Yachts
We present to you the best selling yachts for charter in 2021. Slide through these different yachts, ranging from 20 to 80 meters in length, and choose the best option for you. If you have any questions regarding yacht charter, destinations & yacht support, contact us.
VIEW ALL CHARTER YACHTS
VIEW ALL CHARTER YACHTS