Photo credit to @ jonborg
Best yacht diving spots in Croatia
Diving in Croatia is one of the most popular reasons for travelers to visit this beautiful Adriatic country, because Croatia has one of the cleanest seas in Europe, and possibly the world. The cleanliness and the clarity of the sea make diving easy and enjoyable, primarily because you can see farther and observe more than in other locations around the world. The Croatian Adriatic sea is absolutely teeming with life of all sizes, shapes and colors, all attesting to the health of the Croatian sea.
Diving on a yacht charter
Because Croatia held such an important geographical position throughout history, its maritime legacy is very big; there are countless harbours, ports and coastal settlements, giving testament to Croatia`s immense naval tradition and heritage. This is also the reason why the Croatian seabed has so many different shipwrecks and other historical artefacts, like canons, and amphorae of aeroplanes, scattered throughout the entirety of the Croatian Adriatic.
These make excellent targets for diving excursions, particularly if you book a yacht with SuperYachts Croatia and venture out on a tour of the best diving spots in Croatia by using your yacht charter as a forward base. By doing this, you will get to experience the best of both worlds; the beauty of the sea mixed with modern amenities and gadgets from your yacht, but also the expertise of your yacht crew and their local know-how.
They will take you on an all-inclusive tour of the best diving spots in Croatia, but also inform you about local legends and stories, telling of hidden treasures, and rumours of pirate gold hoards, hidden in several places in Croatia.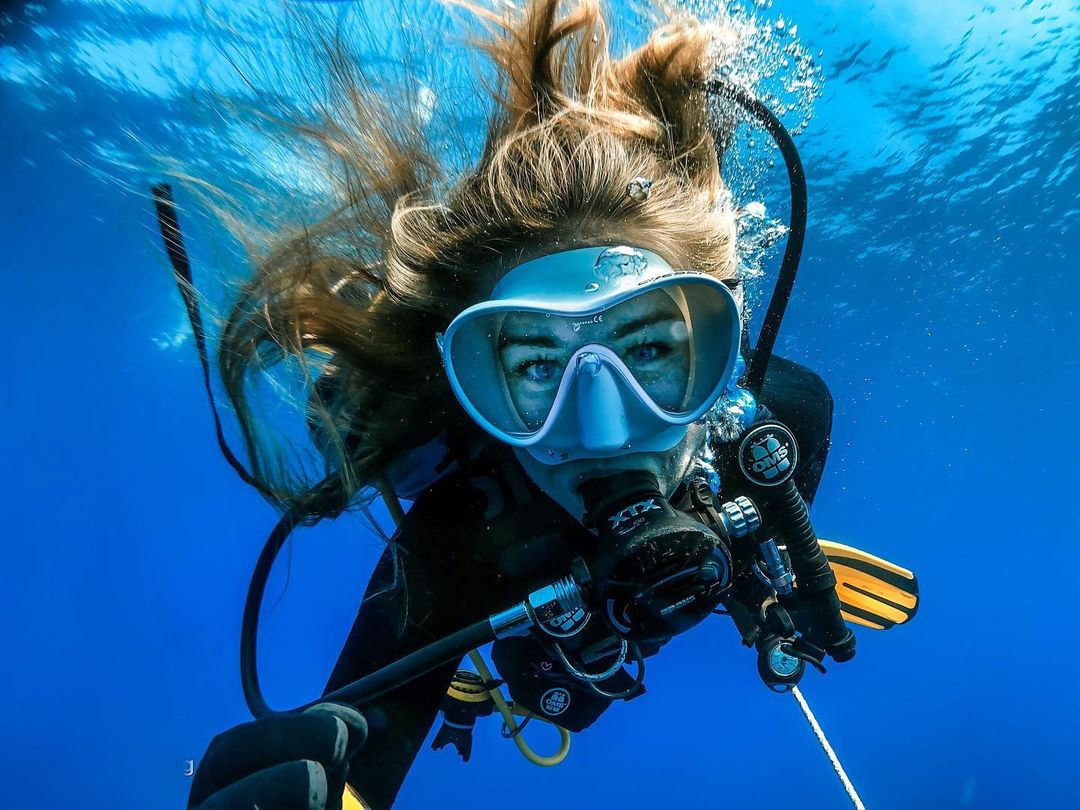 Because the sea is so clean, the diversity of maritime flora and fauna in Croatia is also immense; when diving in Croatia, prepare to observe different fish schools, dolphins, octopi, crabs and other crustaceans, but also sea urchins, starfish, sea cucumbers, clams, oysters and more. These animals will only make a small portion of the all-encompassing diving experience in Croatia.
Natural attractions, such as interesting coral reefs, rock formations and underwater caves and cave systems are also plentiful in Croatia, due to Croatia`s very indented coastline, which allows the formation of such wonderful artworks of nature.
Finally, the Croatian tradition of diving is very strong, which means good diving support and easy-to-acquire license, particularly if you are on a yacht – just inform your well-connected SuperYachts Croatia broker to procure all the needed licenses.
Lokrum island near Dubrovnik
The south Croatian Adriatic sea is full of fantastic places to dive, so the best place to start would be near the "Pearl of the Mediterranean"- the city of Dubrovnik. This historic settlement offers much, in terms of culture and luxury, but also beautiful nature, a clean sea and some excellent diving spots. One of these includes the "SS Tomislav" near the small island of Lokrum, only several minutes from Dubrovnik`s medieval port.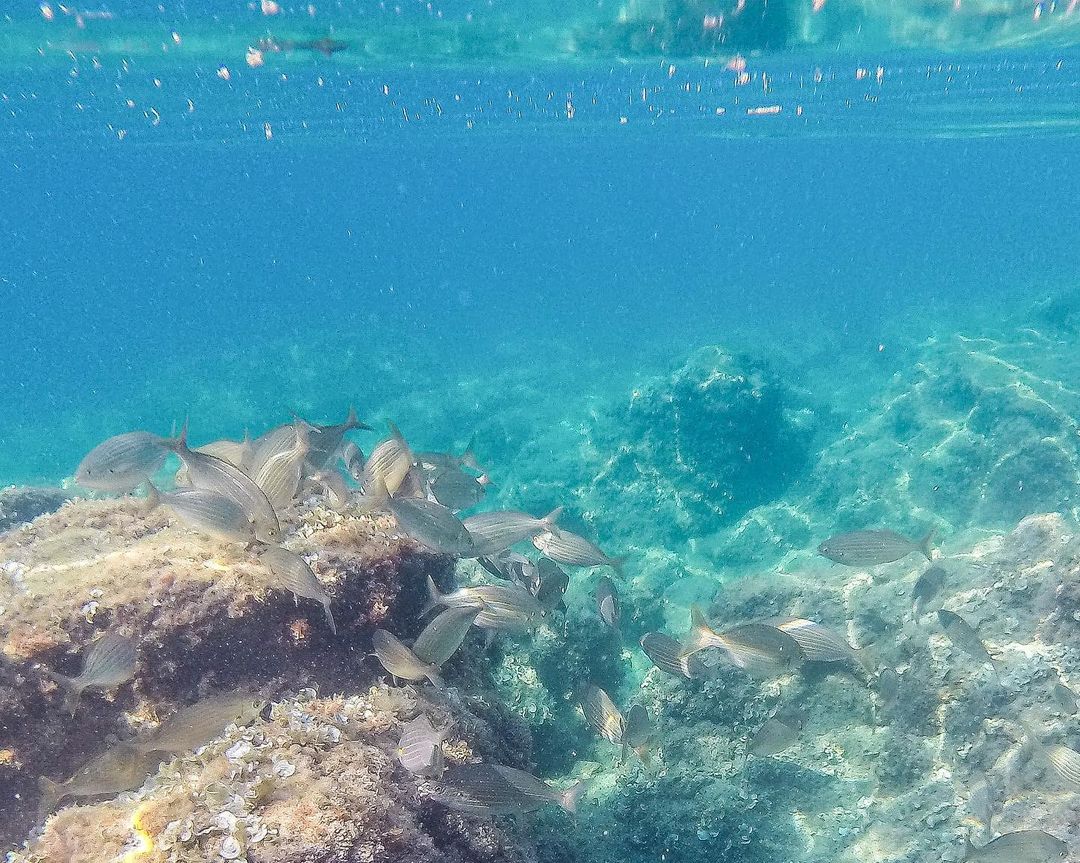 Located on the southwest side of Lokrum, "SS Tomislav" can be found at a depth of 40 meters. Today, this shipwreck is home to an incredible variety of marine life, like tuna, eel or lobsters.
Gruž port near Dubrovnik
The Taranto shipwreck is a famous diving spot near Dubrovnik, located near the port of Gruž. Since this ship sank at an angle, its stern is the deepest, reaching about 60-70 meters of depth, while its bow rests at a more accessible 30-35 meters. Taranto sank during the Second World War, in 1943, and its cargo can still be observed scattered around the seabed. Due to the cargo and the size of the sunken vessel, its wreck is now home to countless fish species, some of which include mullets, cardinals, scorpion fish, octopi, corals, and sponges.
Pakeni islands near Hvar
This incredibly diverse and beautiful Nature Park is known throughout Croatia for the pristineness of its waters and the liveliness of the surrounding seabed. Containing many small islands and a very indented Coastline, Pakleni island`s most cherished site is Vodnjak reef, located at the far west side of the archipelago.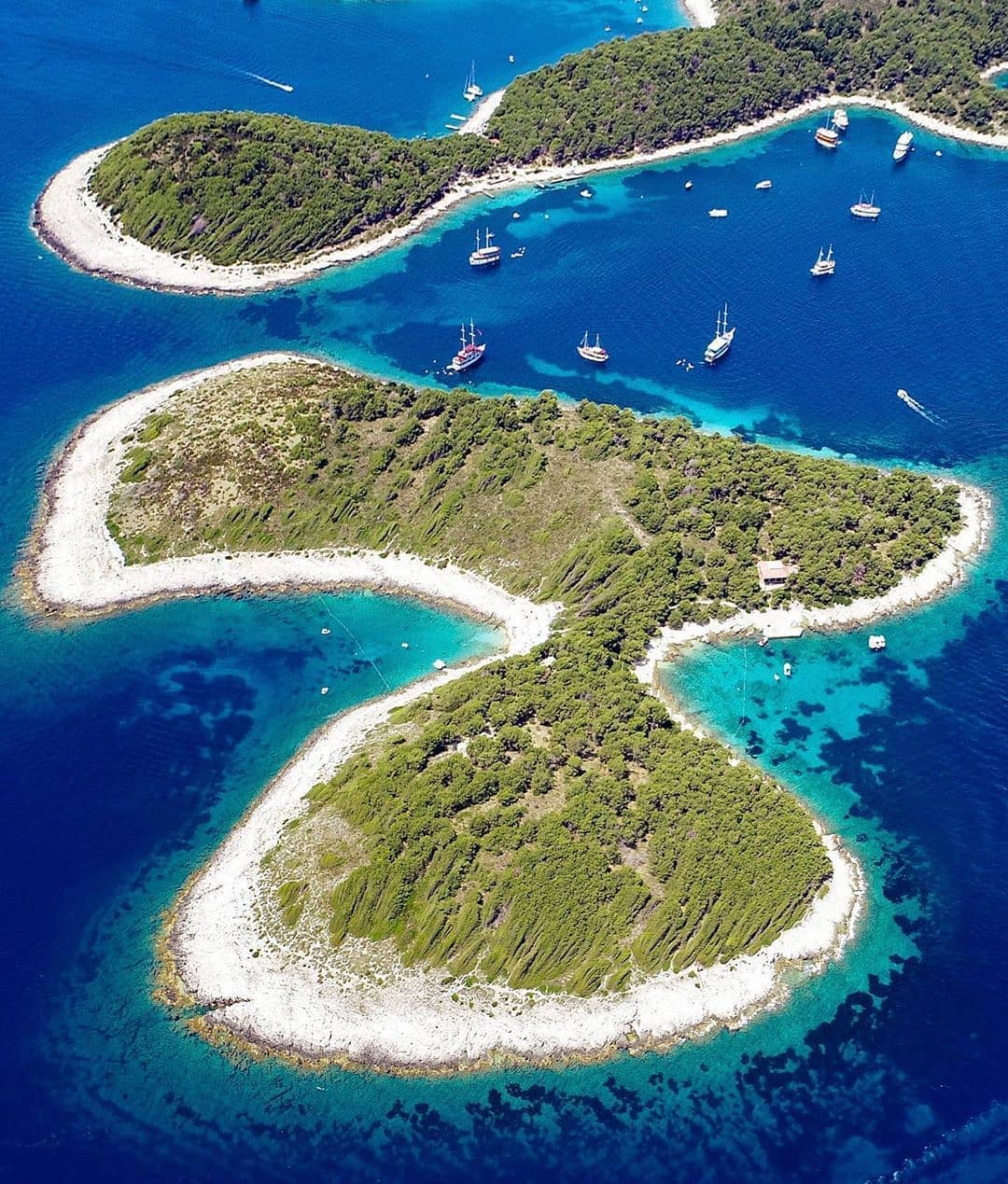 This location hides countless colourful coral reefs, including red gorgonian. Dive at this spot and experience the beauty of fish swimming in and out of their coral reef homes, while the different colours create a kaleidoscopic experience you will not forget so easily.
The Underwater Museum near Lošinj island
This unique Museum can be toured only with a full scuba-diving set, because it is completely set up underwater. Approximately 10 meters below the surface of the sea near Lošinj island, in the town of Mali Lošinj, lies Croatia`s first underwater museum.
Envisioned as an archaeological park, its main attraction is a replica of a bronze Greek statue from the Hellenic period called Apoxyomenos, representing an Olympic athlete in the process of scraping oil and sand from his skin after the end of the Olympic Games. The Underwater Museum also contains a life-size Venetian canon and many interesting amphorae.
The shipwreck of Baron Gautsch near Rovinj
The sea around Rovinj, a coastal city in the Northern Croatian Adriatic sea, hides many interesting artefacts of historic value, as well as cave systems and numerous species of animal and plant life. But, all these attractive diving locations do not come close to the shipwreck of Baron Gautsch. Built in 1908, this vessel met its fate in 1914, at the start of the First World War, and is one of the most popular diving spots in the entire Croatian Adriatic sea.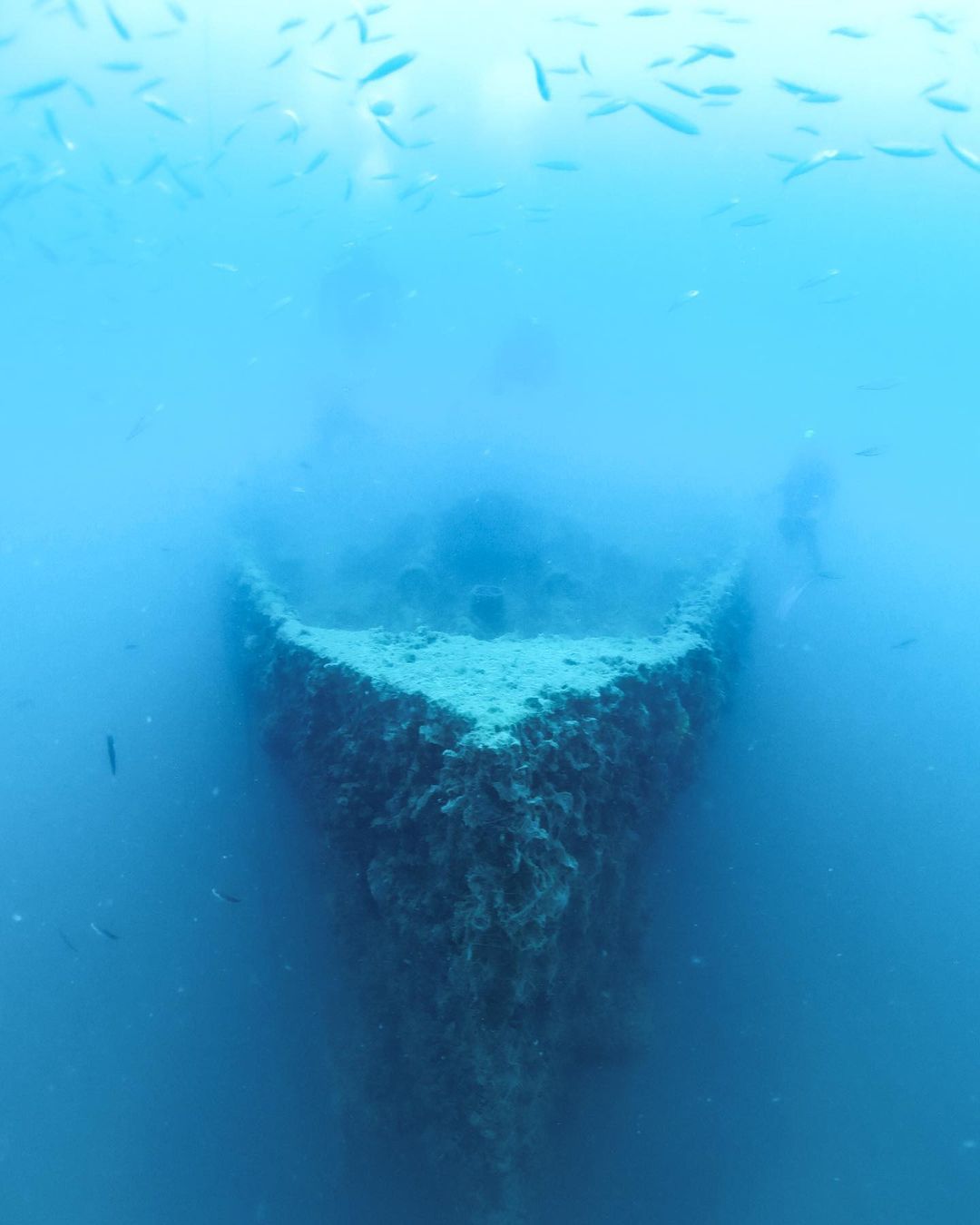 B-24 Liberator near Vis island
During the Second World War, the Adriatic naval theatre was full of battles, both at sea, as well as the air. Once the Allies started liberating the Balkans, American planes began to fly bomb runs into the Italian mainland, but during one of these missions, an American B-24 Liberator was shot down near Vis island, and has been a decoration of the ocean floor ever since. The wreck can be found at a depth of around 50 meters, meaning it is reserved for divers that have some experience.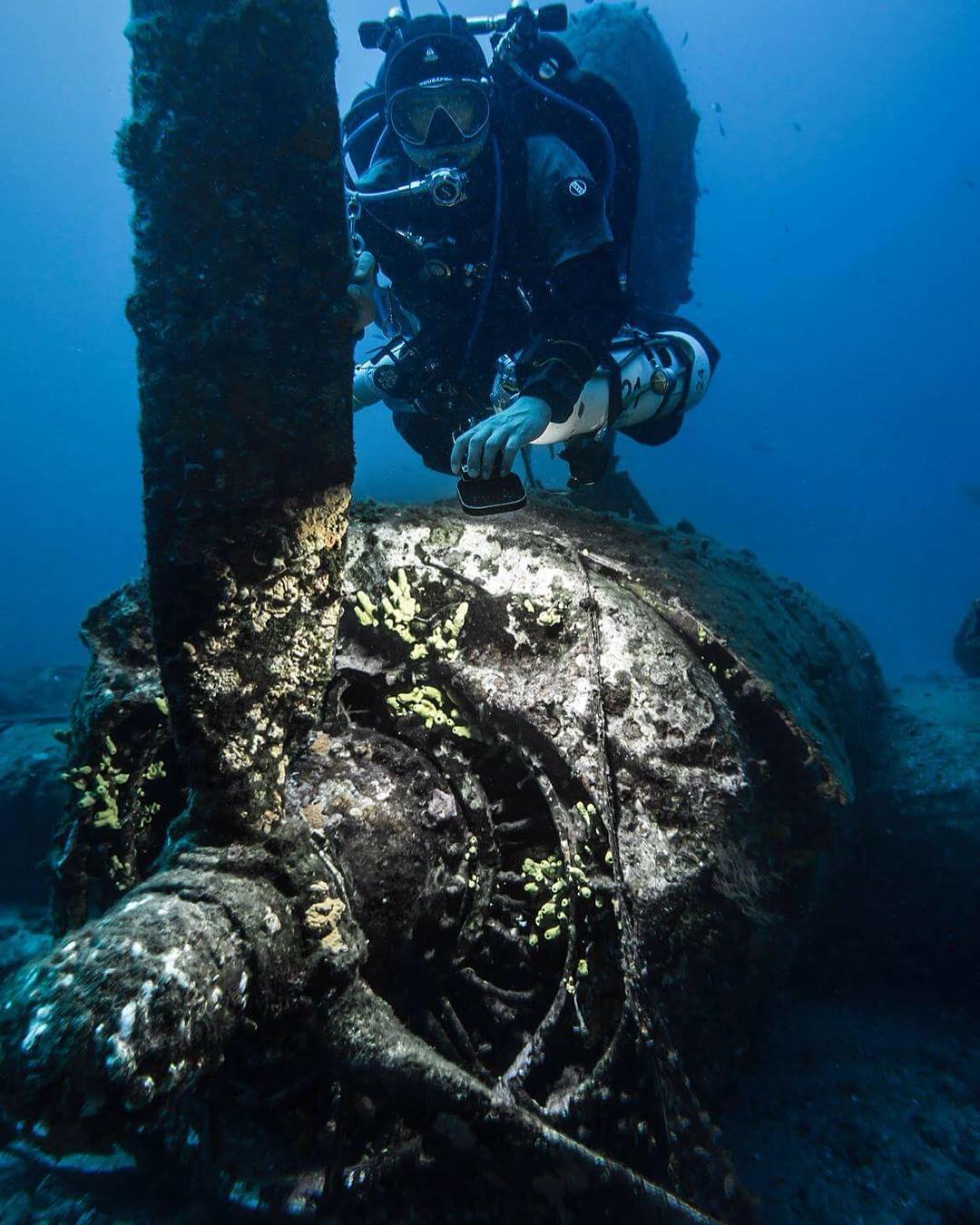 The Blue Grotto on Biševo, near Vis island
Vis island is out of the way of mainstream islands in the Croatian Adriatic sea, and is as a perfect destination for yacht lovers who want to dive alone or in small groups. The ideal area to do this would be the small islet of Biševo, located just off the northwest coast of Vis island. Once you reach this enchanting destination, prepare to be dazzled by the wonderous beauty of the crystal-clear sea, as you enter the Blue Grotto, a unique cave after the blueish glow in its interior.
The mystique of the cave is legendary throughout the Adriatic and many yacht lovers flock to experience its wonders. Luckily, if you charter a yacht with SuperYachts Croatia, our local know-how and excellent timing will enable you to witness it in private.
To enter the cave, it is best to use a tender or a slim water toy, like a kayak or a stand-up paddleboard; once you are inside, be enchanted by the aquamarine illumination filling the inside of the cave. This marvellous optical effect is due to sunlight protruding through a crack in the cave ceiling and then reflecting backwards, from the sandy bottom of the cave.
Permuda on Pag island
Located in the magical Zadar archipelago, the island of Pag sits on its northern borders. Besides being known as the "Party Island" in Croatia, Pag also offers terrific local cuisine and interesting native history.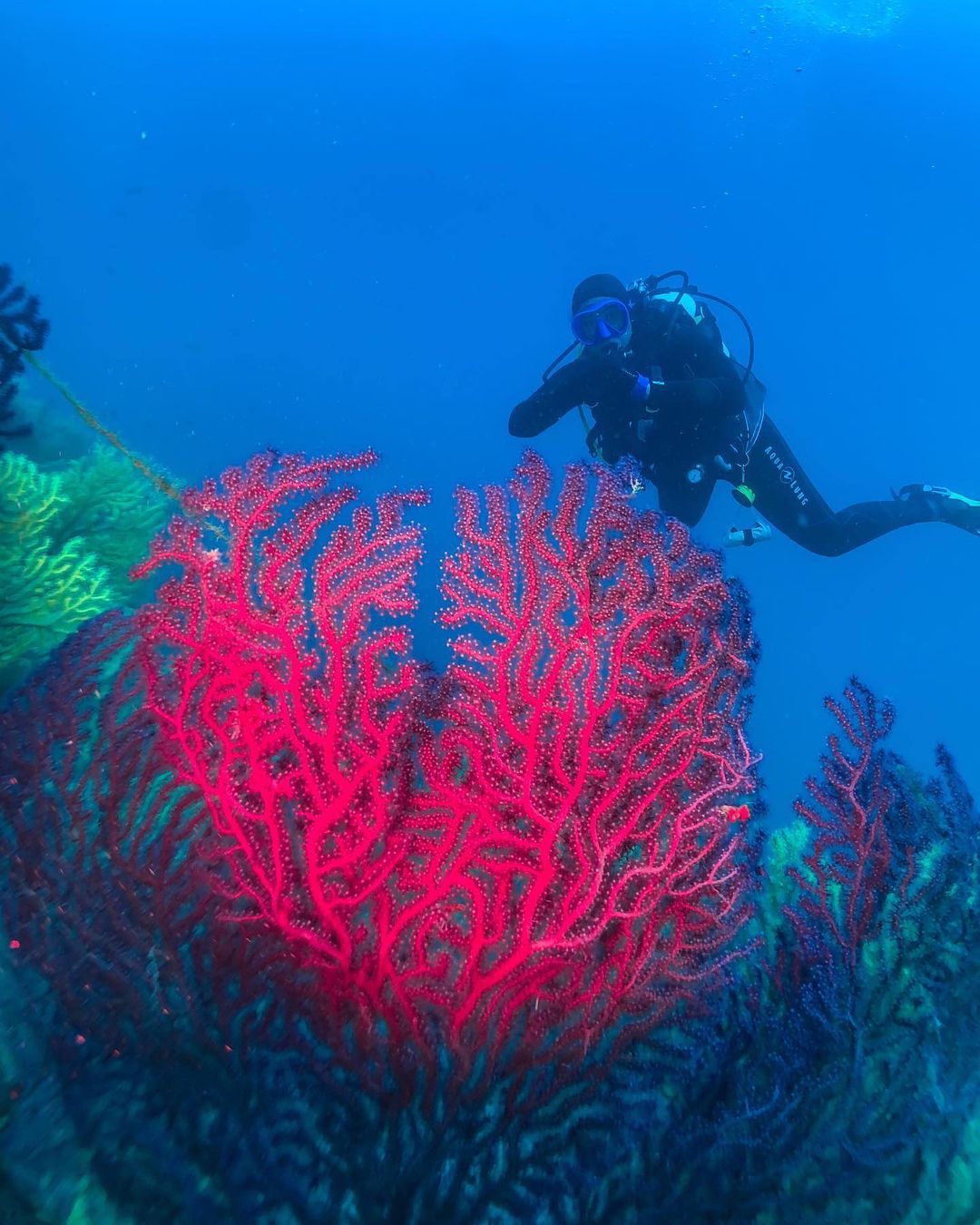 The most popular diving spot on Pag island is Permuda, due to a famous rock formation known as the "Cathedral". The steep reefs and underwater cliffs create an impression of a tall stone building, hence its nickname. To dive around Permuda means to experience a wide array of different fish schools, but also crabs, corals, octopi, sponges and many more. There are also several underwater caves connected to the Cathedral, providing even more versatility for your diving excursions.
The Michelle shipwreck near Dugi Otok island
Dugi Otok island is famous for many things, but in diving circles, it is known to harbour a fantastic wreck of an Italian merchant ship named Michelle, that ran aground in 1984, just off the northern coast of Dugi Otok island. Since it wrecked close to the Veli Rat lighthouse, locals speculate she was deliberately sunk, to collect the insurance money. Because the wreck is not particularly deep, even snorkellers can reach the approx. 5 meters of depth to experience the wreck of this ship firsthand.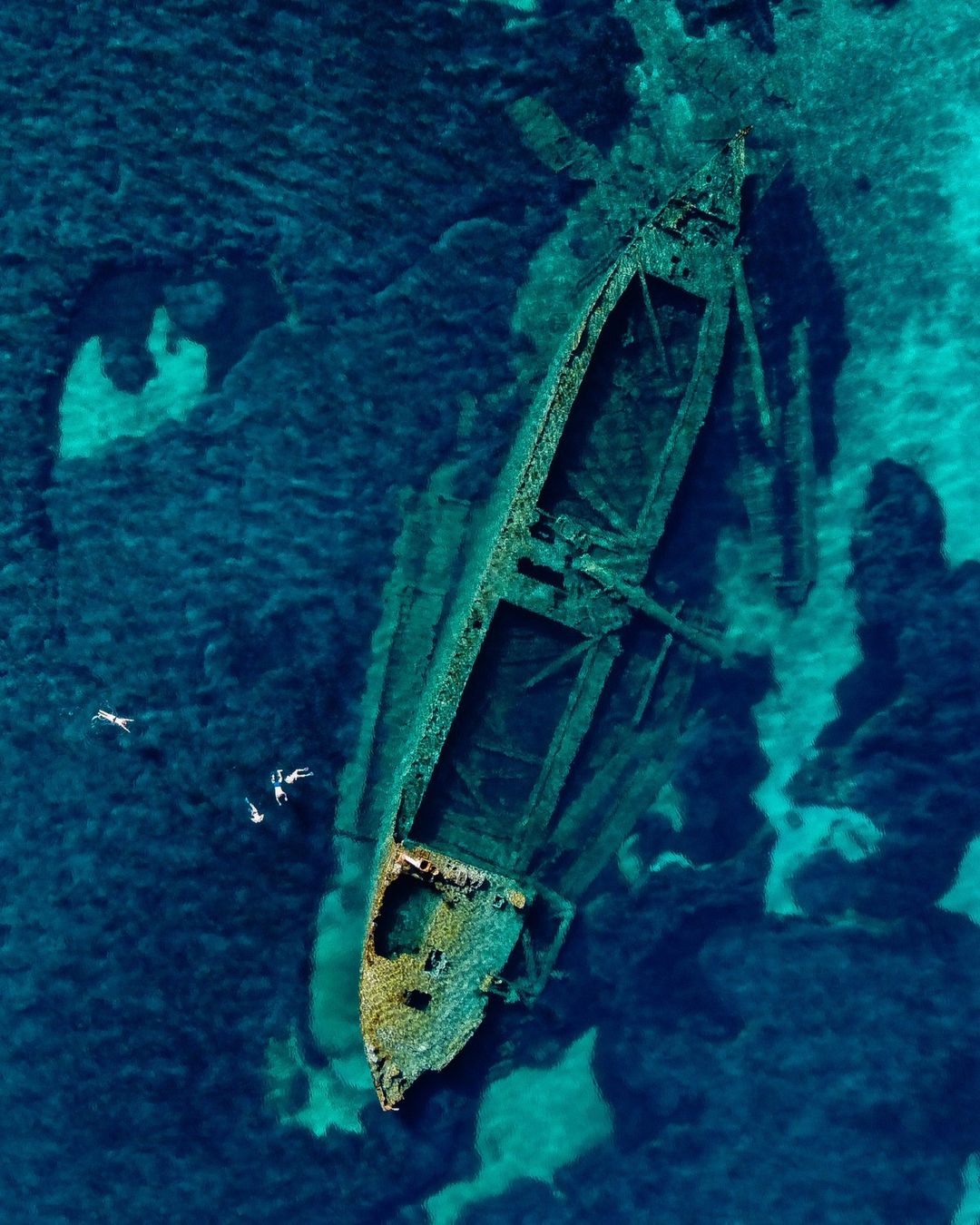 Charter Yachts
We present to you the best selling yachts for charter in 2021. Slide through these different yachts, ranging from 20 to 80 meters in length, and choose the best option for you. If you have any questions regarding yacht charter, destinations & yacht support, contact us.
VIEW ALL CHARTER YACHTS
VIEW ALL CHARTER YACHTS