Photo credit to croatia.hr
Summer festivals in Croatia are one of the best in Europe
Croatia is not only about endless summers and the clear sea; it is also a party destination! Having fun in Croatia is suitable for every generation. Each year, there are more and more festivals in Croatia, making this season a real festival summer. Croatia hosts the best Mediterranean festivals and because of its rising popularity, festivals are becoming bigger and more exclusive.
With your yacht charter, you can enjoy festivals closer than you thought – anchor your yacht next to the open-air clubs on the island of Pag and listen to the best electronic dance music. Keep on reading and learn more about upcoming festivals in Croatia!
Party festivals in Croatia you can reach with your yacht charter
When it comes to summer vacations, Croatia has pretty much everything you might like. It has become a hot spot for clubs and concerts for the past few years because stunning beaches and sparkling blue waters are spectacular backdrops for fantastic parties.
● Ultra Music Festival – the most popular electronic music festival in Croatia & wider with over 150.000 people being a part of an epic and unbelievable music and light show. This year Ultra will last from the 8th until the 10th of July in the magical city of Split. The last day is always reserved for special island parties, where you can anchor your yacht in a party bay, and listen to David Guetta, Afrojack, Armin van Buuren, Marshmello, or Steve Aoki. There is always an exclusive section for VIP guests, usually taken over by yacht charter guests.
● Outlook Origins Festival – with the help of your yacht charter, you can party in incredible locations, with urban and bass beats blasting sounds near a breathtaking cliff-top fortress of St. Michael by the sea near Šibenik. The main festival will take place in Tisno's beautiful Garden Resort, and afterwards on the open terrace of Barbarella's Discotheque. The period between the 28th of July and the 2nd of August is reserved for this festival. Some of the artists from last year's lineup were Goldie, D Double E, dBridge, Mungo's HiFi, Shy FX, Flava D, Chase & Status, P Money,… Tickets are usually sold out for this very popular festival in Croatia, but your local SuperYachts Croatia broker can always procure anything you need, including Outlook VIP tickets.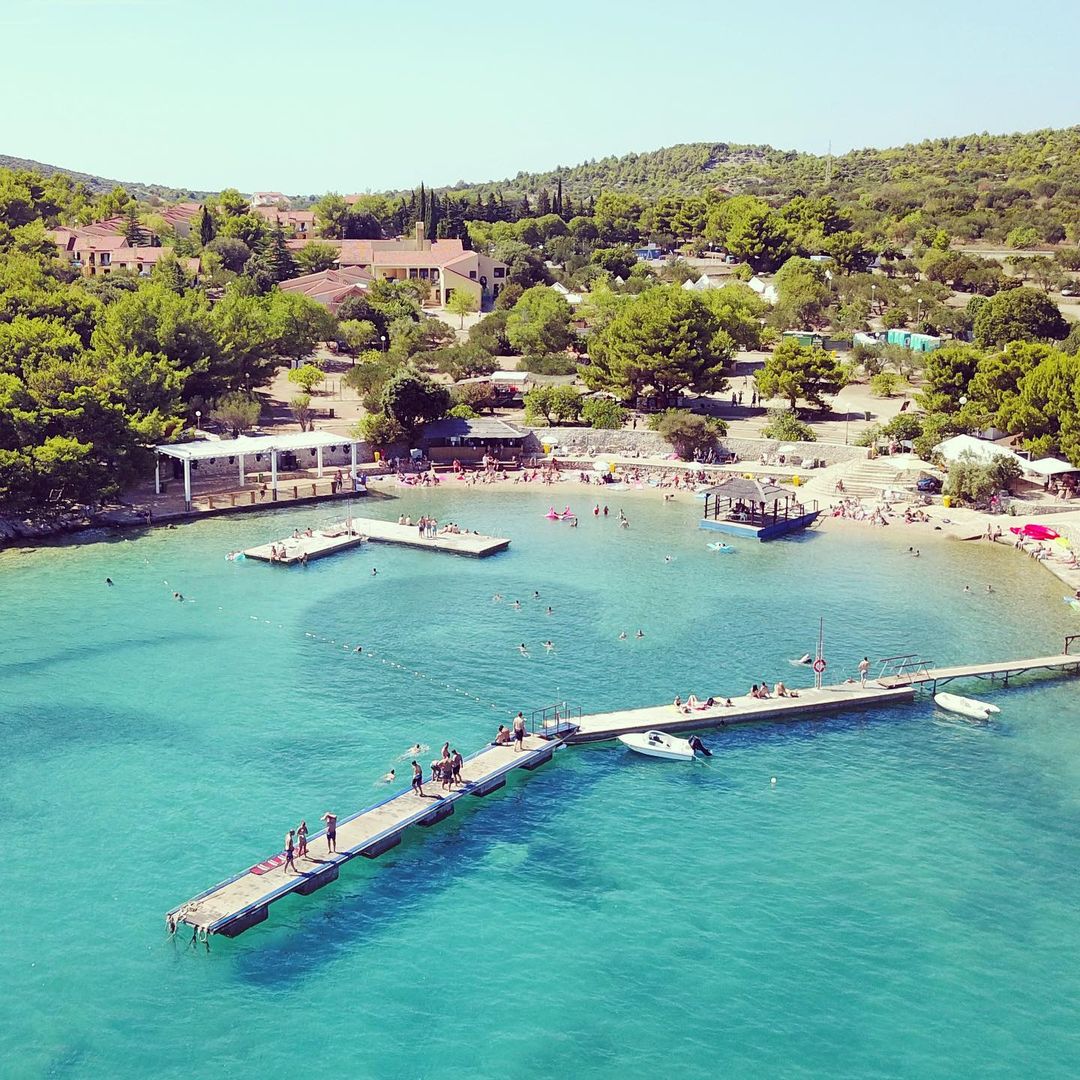 ● Sonus Festival – a disco heaven that has been celebrating techno legends and toasting to the newest underground stars for years. The three most famous coastal clubs on Zrće Beach on the island of Pag – Aquarius, Kalypso and Papaya, offer ideal locations for both day and night stages, while yacht parties ensure that the sparkling Adriatic Sea receives its fair share of reverberation from high-end sound systems. You can anchor your yacht next to the open-air clubs and listen to Seth Troxler, Richie Hawtin, or Amelie Lens from the 15th until the 19th of August.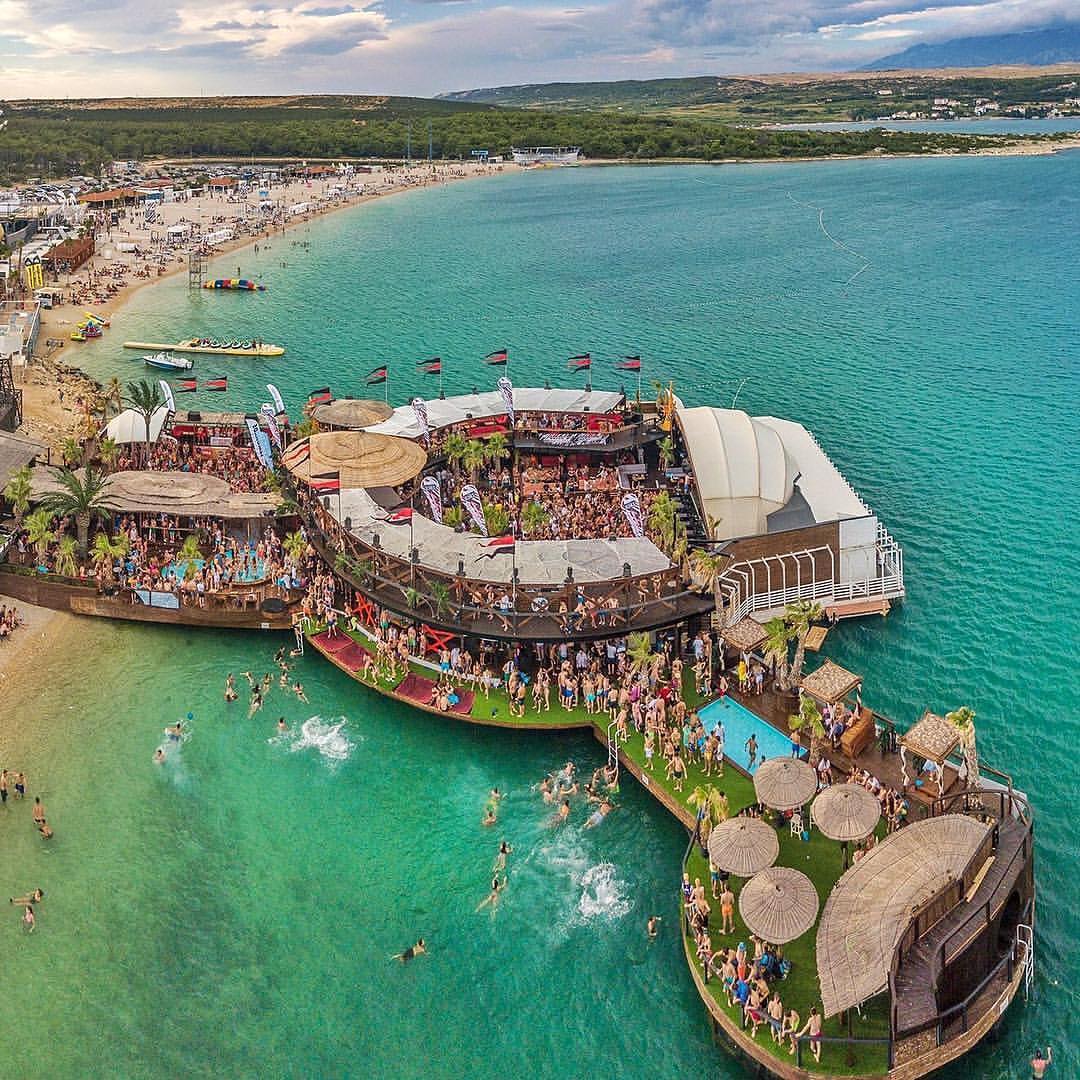 There will be much more festivals this summer like Fresh Island Festival from the 3rd until the 10th of July and Hideout Festival from the 20th until the 24th of June on the island of Pag and Defected Croatia from the 5th until the 10th of August, Hospitality on the Beach from the 8th until the 12th of July, Dimensions Festival from the 1st until the5th of July, Love International from the 14th until the 20th of July and SuncéBeat from the 22nd until the 29th of July in Tisno.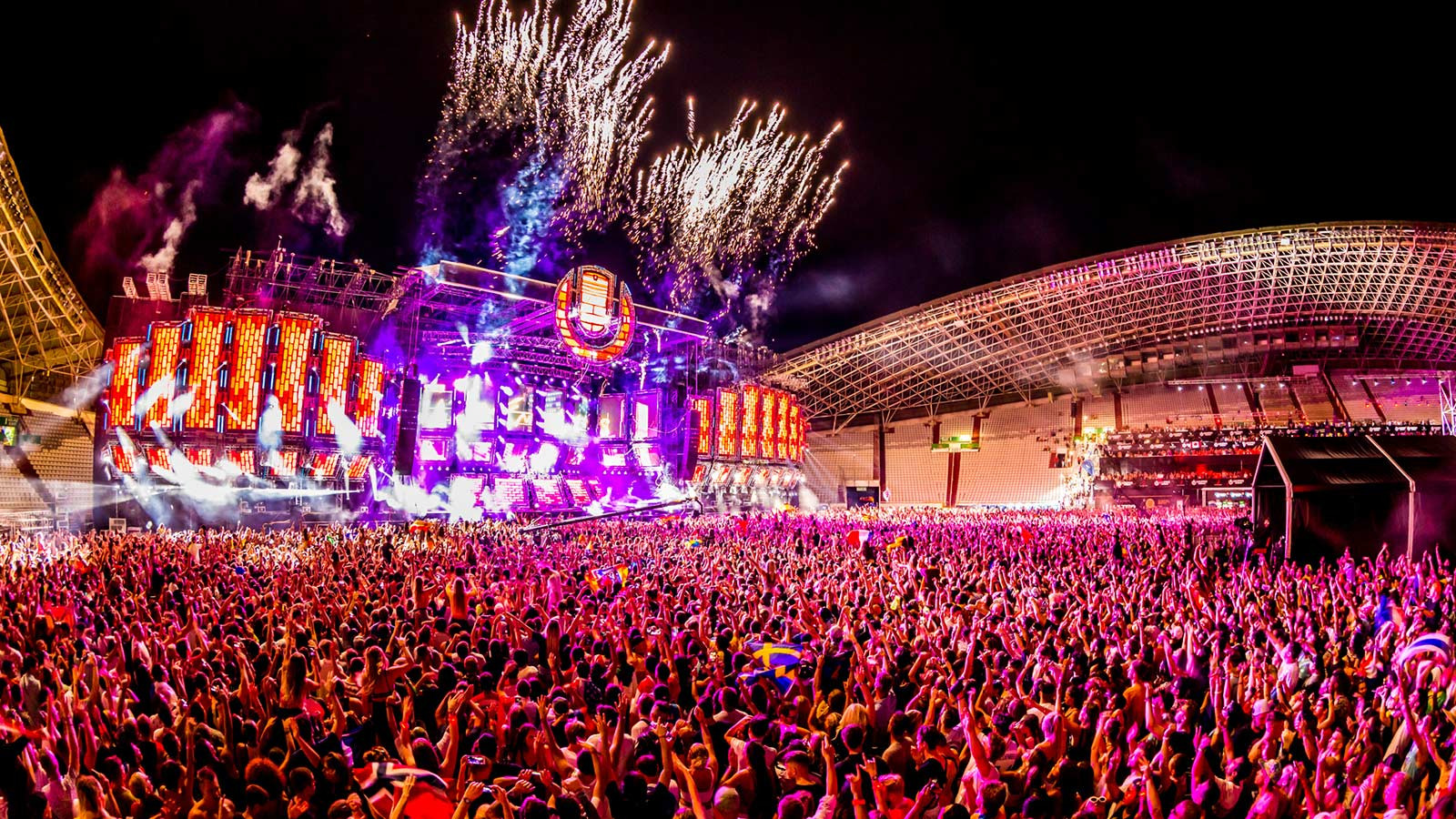 If you want to see a ballet show from your yacht, then you need to explore art festivals in Croatia
Can you imagine watching Shakespeare's Hamlet on the fort of Lovrijenac, often called Dubrovnik's Gibraltar? It is possible. Croatian summers are reserved for cultural manifestations also.
● The most famous one is the Dubrovnik Summer Festival which starts every year on the 10th of July and runs until the 25th of August. Each year, it includes music and dance events, open-air theatre, opera, and other events all over Dubrovnik. Some of the most popular Croatian artists, like 2cellos, play almost every year in front of St. Blaise church in the middle of Old town.
● The Pula Film Festival – berth your yacht and after a few minutes of walking, you will find yourself in Pula`s stunning Roman arena, a place where you can watch both Croatian and international movies. You will certainly enjoy the show and still have time for exploring Pula and dining on your yacht charter. It will be held from the 16th until the 23rd of July.
● The Split Summer Festival is an art festival where you can be a part of classic opera, drama, ballet or various concerts. Performances will be held from the 14th of July until the 17th of August, in and around Diocletian's Palace, one of Croatia`s UNESCO sites.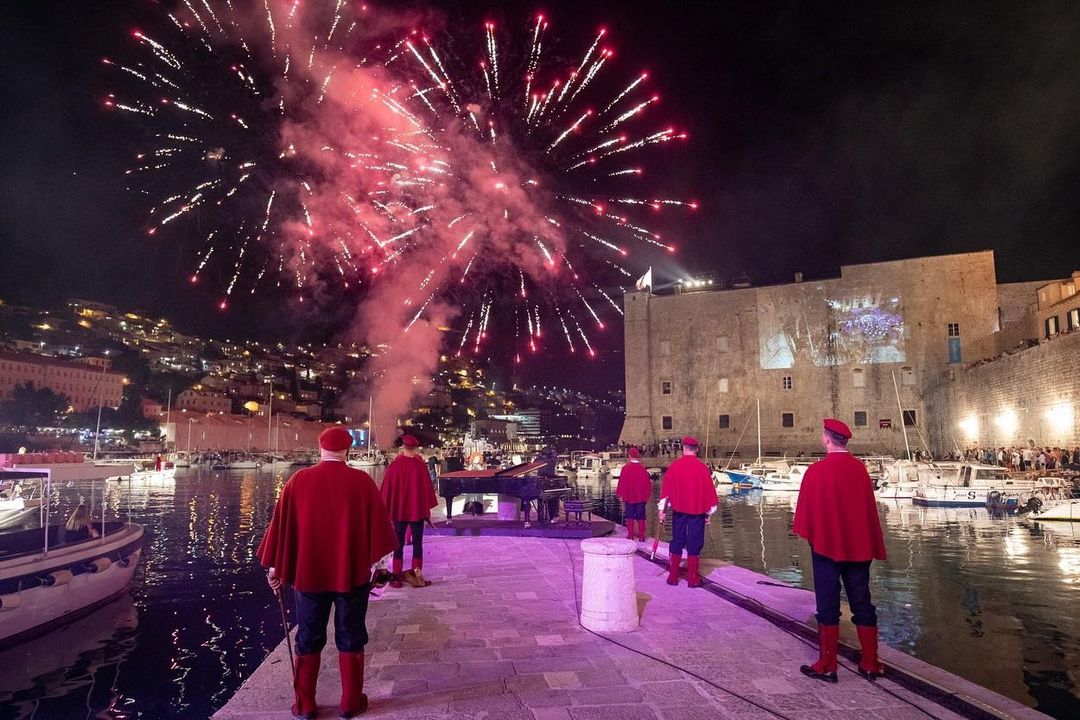 Try the best Croatian delights on some of our popular culinary festivals
You already know that Croatia is a food paradise, but now you can come to our festivals so you could taste magnificent traditional delicacies or mouthwatering Croatian specialities. Culinary festivals in Croatia are always open to real gourmets and fine dining connoisseurs. Furthermore, your private chef on the superyacht can prepare whatever you want so do not be worried about food. In Croatia, you cannot go hungry because culinary delights are around every corner.
● Gast Fair – come to Split and enjoy the largest gastro event in Croatia. From 14th until 17th of August there will be international food, drinks, coffee, furniture and wine displays. You can enjoy this event even from your yacht.
● ,,Day of Truffles'' – starting in September and ending in November on the Istrian peninsula. You can actually see a succession of truffle-themed days taking place every weekend at various towns in Istria. Ask your local broker for planned events, and enjoy tasting various food and dishes flavoured with truffles.
● Marunada – every year, if we are talking about autumn festivals in Croatia, October is reserved for a chestnuts festival near Lovran in Istria. You can collect chestnuts and taste chestnut delicacies and liqueurs. There are also a lot of tournaments and sporting activities related to the festival!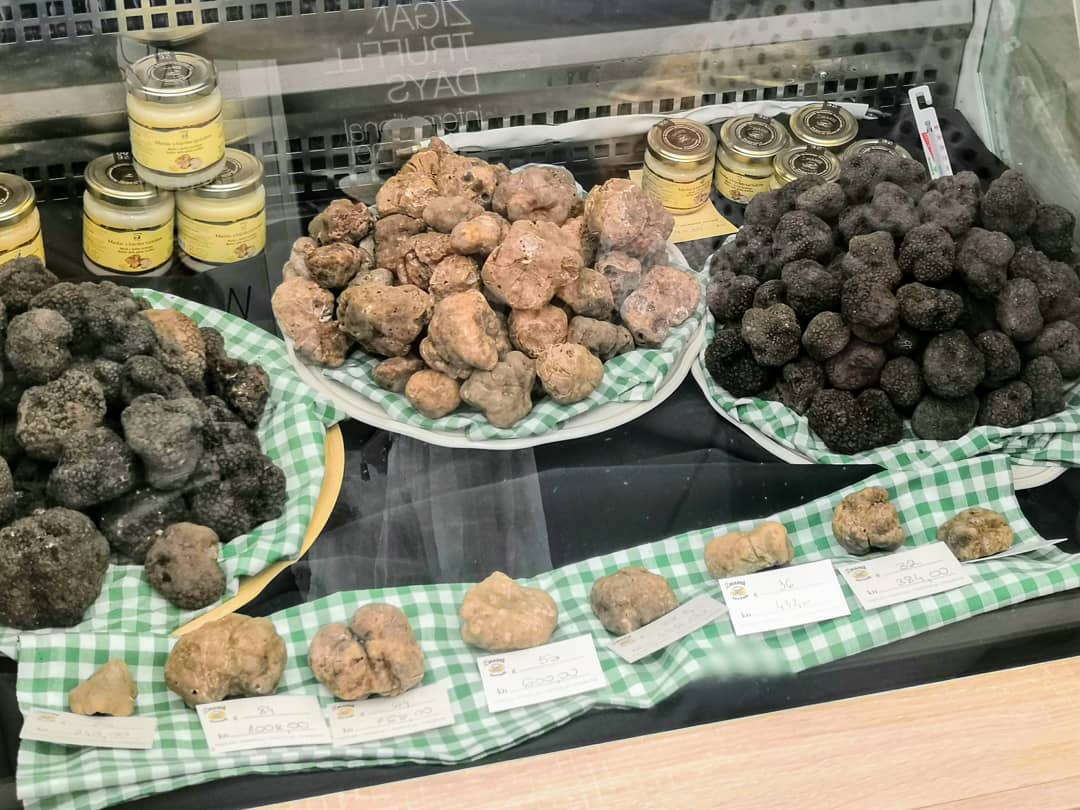 Private parties only for yacht charter guest
The best way to party is by organising a private event on a yacht, with a group of select people; your yacht crew will be happy to assist you with the organisation. You can ask for famous Croatian DJs, attractive dancers, fire performers or stunning fireworks. Let your expert crew prepare everything for a private party on an uninhabited island – open the best champagnes and let the party begin!
Charter Yachts
We present to you the best selling yachts for charter in 2021. Slide through these different yachts, ranging from 20 to 80 meters in length, and choose the best option for you. If you have any questions regarding yacht charter, destinations & yacht support, contact us.
VIEW ALL CHARTER YACHTS
VIEW ALL CHARTER YACHTS