See why 97% of our charter guests love jet ski safaris
Explore only the most private spots in the Croatian Adriatic sea, with undisturbed coastal and underwater life. Start your safari from anywhere in Croatia, courtesy of your chartered superyacht, and plan your safari depending on the type of wildlife you wish to see. Get to know the marine flora and fauna, learn to distinguish fish species, differentiate crustaceans and clams; you even have a chance to spot an Adriatic dolphin.
Feel the Caribbean flair in Croatia on a Jet ski safari near Sakarun beach
Sakarun beach is known to exude some Caribbean spirit in the heart of the  Croatian Adriatic sea, located on the north-western coast of Dugi Otok island. It owes its tropical reputation to white sand and clear turquoise sea. Sakarun is the ultimate safari location for all jet skiers. Bring only the essentials and your yacht charter crew will take care of everything else.
Park your jet skis and spend a wonderful day at the beach, exploring the nearby mini-peninsula and going adventure-seeking inland, looking for donkeys, goats and sheep. The sea at the beach is shallow, allowing you to search for seashells. Climb to the highest point and enjoy a marvellous panorama of white shore and turquoise waters, before returning to your charter.
Explore parts of the coastline inaccessible to superyachts
A jet ski safari is something new and different to spice up your charter itinerary with. Choose between numerous locations from all over the Adriatic sea, one of the most beautiful and life-rich places on Earth. Ask your experienced charter crew about the best places to explore while on a jet ski safari.
Discover hidden locations alongside the Croatian coast with your friends and family while on a jet ski safari. Investigate hidden islets and secluded capes, while touring picturesque coastal secrets, like underwater caves, hidden sandy beaches and reef-protected cliffs. Do not forget to take your camera for taking awesome pictures of the local wildlife, particularly seagulls and grebes.
Have a race to a beautiful beach of your choosing
Undertake a truly memorable sea journey with a jet ski safari program, thanks to your superyacht charter. Pick among some of Croatia's most beautiful beaches and incorporate them into your jet ski safari program. Visit the island of Sveti Klement, a part of the Paklinski archipelago chain, and discover an exotic botanical garden.
Created in the early 1900s, this garden features medicinal herbs and wild spices growing in abundance – breath in the essential oils mixed with sea salt and feel the soothing effect of Mediterranean herbal aromas. Afterwards, take a trip to Rab island and bask in the magnificence of the isolated sandy Sahara beach. Being an extremely shallow bay, you will easily disembark your jet skies before going on an exploration trip inland.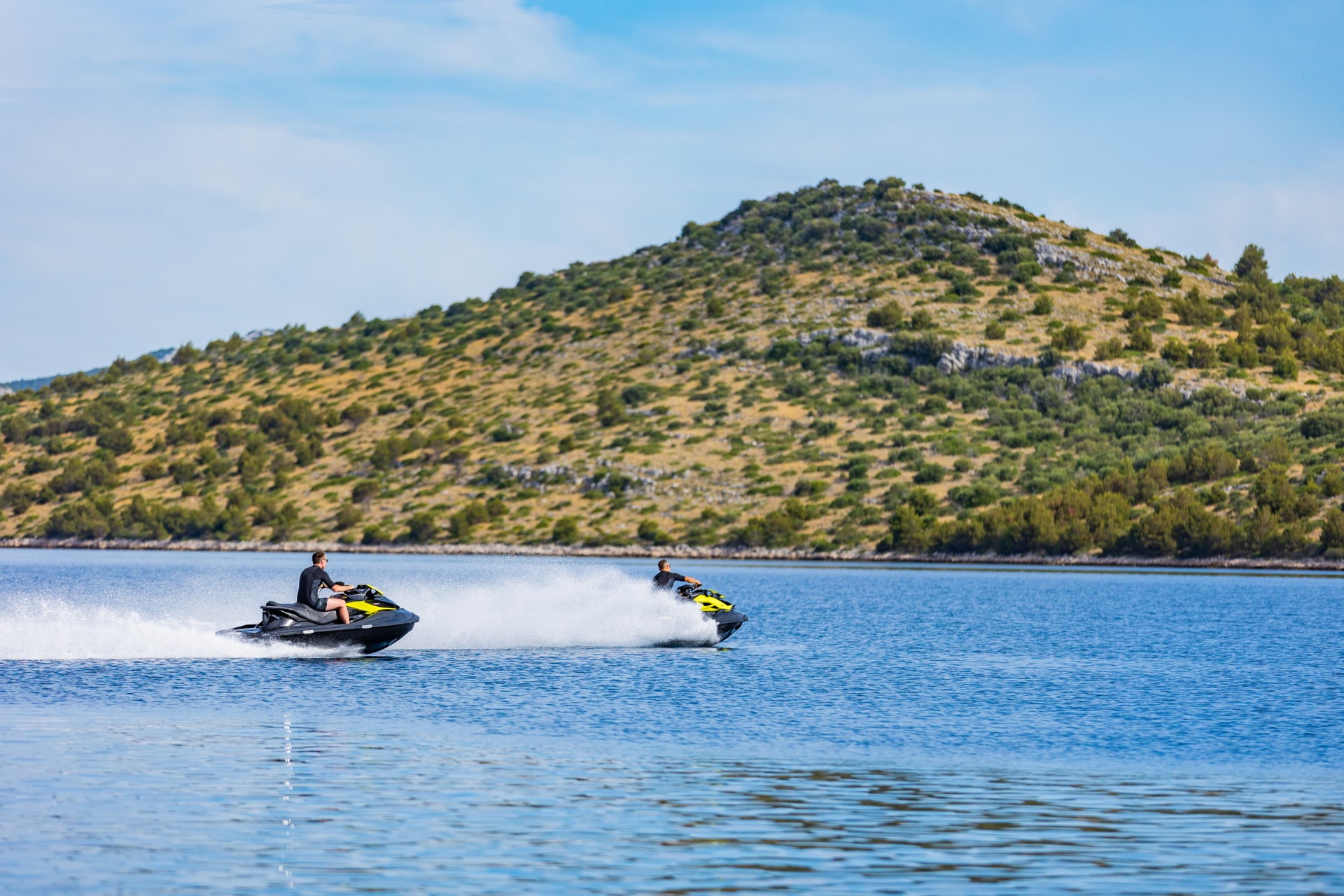 Pack your jet ski and land on any location, then explore it on foot
Riding jet skis in the summer is always a fun experience, but on a jet ski safari, you can feel like a sea-cowboy, riding your "horse" and dismounting in beautiful locations. Enjoy surrounding yourself with the best features the Croatian Adriatic sea has to offer. Let your expert jet ski safari guide lead you to secluded islets and numerous places of interest in the Croatian Adriatic sea.
Disembark from your jet ski and go exploring on foot, discovering local delicacies and the most exquisite wines and liquors in quaint family restaurants. Climb the highest point of an island of your choice and marvel at the seaside panorama. Bring binoculars and watch scan the horizon, looking for your superyacht in the distance.
Hop on your jet ski & Hunt the elusive white headed griffon vulture
The islands of Cres and Krk provide ideal surroundings for a jet ski safari adventure. Set a course to the Kvarner region and witness one of the last European habitats of the whiteheaded gryphon vulture. These scavengers make their homes atop large cliffs, providing ideal targets for safari enthusiasts.
Try catching one on film; their elusiveness and beauty will make the challenge rewarding and exciting. Whiteheaded griffon vultures mate for life, living in colonies of approx. 5 couples, so you have a good chance of capturing one of them with your waterproof camera, while on a jet ski safari.
Living up to 50 years of age, these majestic birds have a wingspan of nearly 3 meters – a truly breathtaking site to behold when in flight.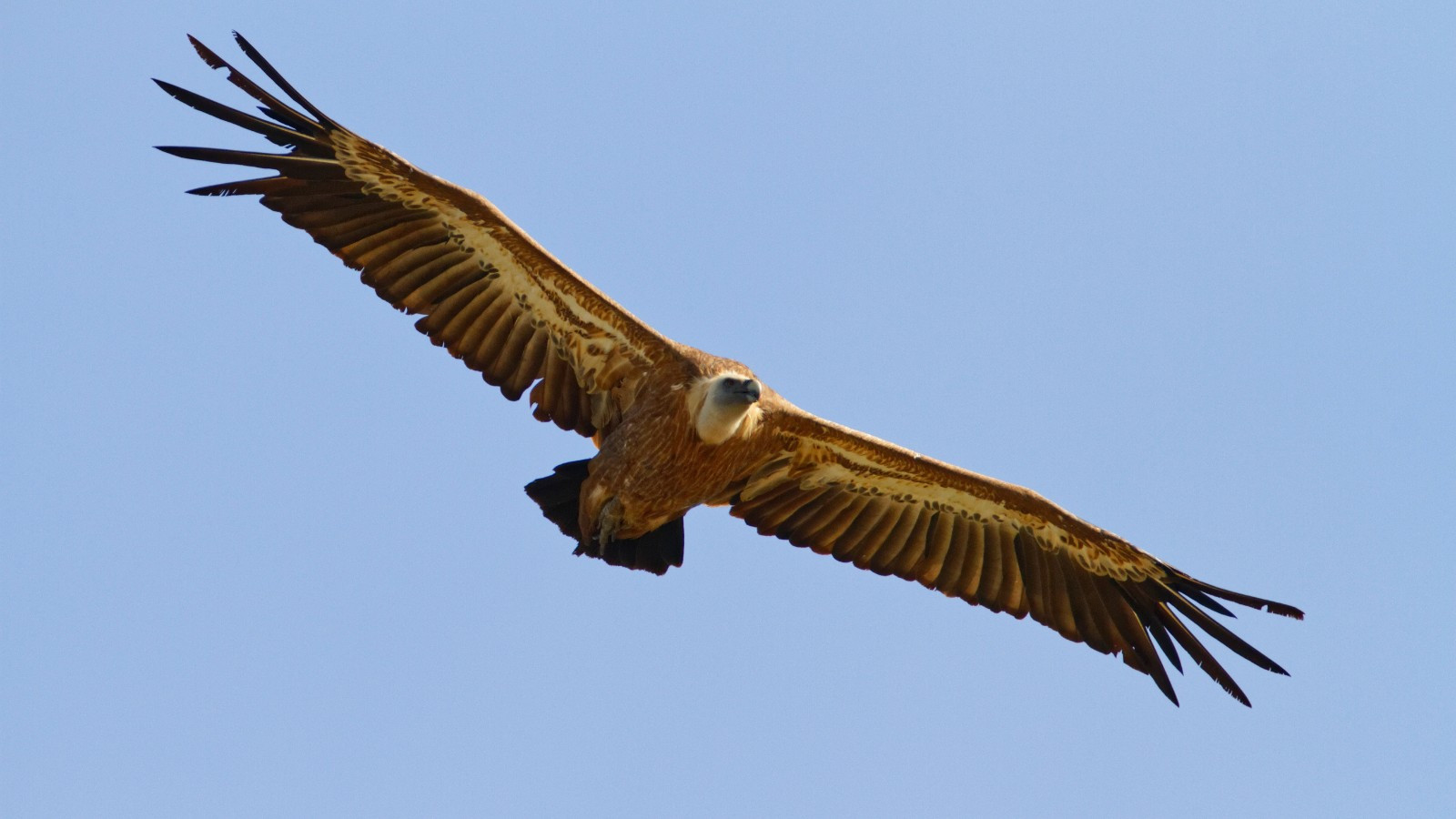 Why consider a jet ski safari when on a superyacht charter holiday?
Jet ski safaris are a wild ride and a truly breathtaking experience. Blend fun and exploration as you witness firsthand the many unique species of animal and plant-based life, above or below the sea`s surface.
A jet ski safari is truly a ride of a lifetime, with many memorable sensations and fun adventures to experience. Your expert superyacht charter crew will always assist with navigation, safety guidelines and local tips, uncovering only the most interesting and unique places and people.
Charter Yachts
We present to you the best selling yachts for charter in 2021. Slide through these different yachts, ranging from 20 to 80 meters in length, and choose the best option for you. If you have any questions regarding yacht charter, destinations & yacht support, contact us.
VIEW ALL CHARTER YACHTS
VIEW ALL CHARTER YACHTS