Visit these 6 fantastic filming locations in Croatia during your yacht charter
Croatia is known as a land of fantastic natural beauty, with diverse ecosystems and rich with wildlife. Located in the belt of a mild Mediterranean climate, Croatia is characterized by warm and hot summers and dry winters. All of this makes Croatia a perfect location for movie makers; by showing rich architecture and stunning nature in film, Croatia has become known throughout the globe as a practical and affordable place to shoot movies.
Photo Credit to Instagram Account: filmcroatia
Anything from blockbusters to Netflix series, Croatia has been a stage for many famous films and tv-show adaptations. Keeping this in mind, many filming locations in Croatia can be visited while chartering your magnificent yacht.
Croatia is known as the "New Zealand" of the Balkans for its magical landscape, where you can on the same day go skiing on a high mountain top and also swim in a crystal clear Croatian Adriatic sea, all while being surrounded by incredible mountains more than 1000 islands.
This makes Croatia the ideal choice for every filmmaker, regardless of the genre or the plot, because beautiful Croatia can fit into all roles! This is why some of the biggest names of filmmaking choose Croatia to be their background for famous movies. For that reason, we are bringing you our TOP 6 picks of famous movies shot in Croatia.
Embark near the walls of Dubrovnik & explore these filming spots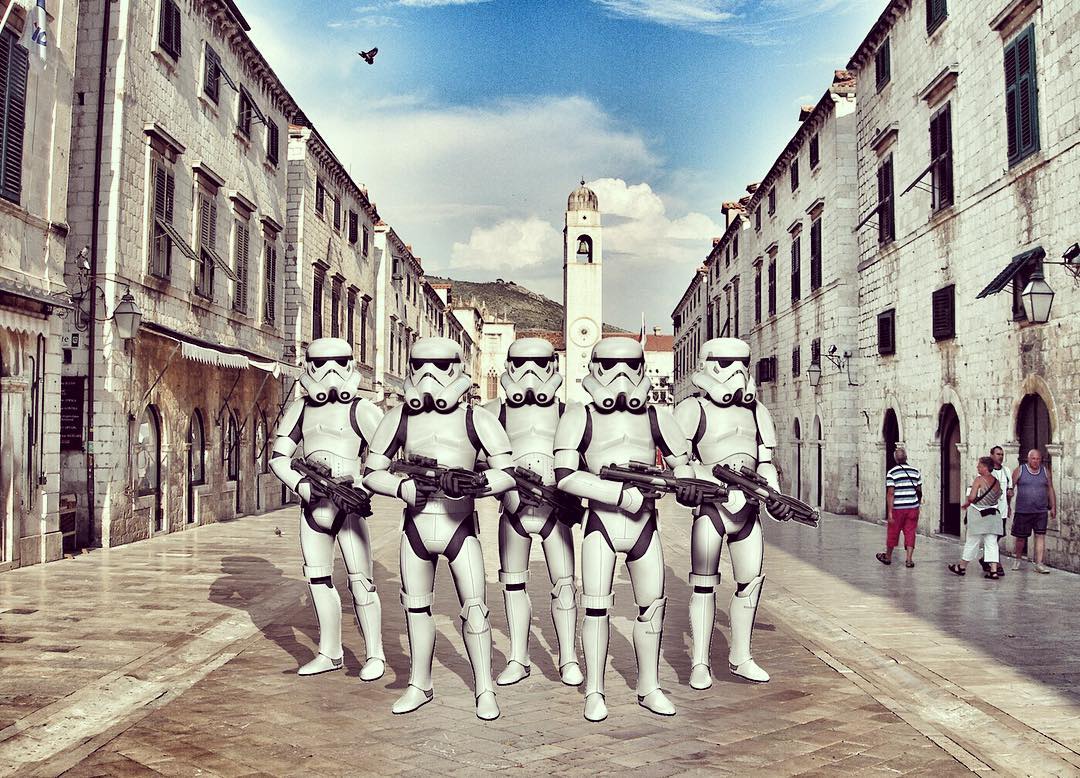 Arrive near the mighty fortifications of the walled city of Dubrovnik with your superyacht charter. Enjoy all the benefits of being close to the town`s old core, but in a completely private and exclusive environment. Let your knowledgeable superyacht crew tell you about Dubrovnik`s famous side, like that it was turned into Canto Bight, one of the key plot locations in Star Wars: The Last Jedi (2017).
Besides excellent preserved historical architecture, Dubrovnik can offer a wide variety of different sites that can represent a wide number of different movie scenes. Gothic and Renaissance architecture, on one hand, medieval fortifications on the other, topped off with amazing nature, hidden paradise islands and secluded coves and bays.
Dubrovnik was also heavily used as one of the main shooting locations for the extremely popular series Game of Thrones. Therefore, Dubrovnik's old town was transformed into the Red Keep, with its polished cobblestone streets represented in countless episodes of the hit TV show. The producers also moved around the main set, incorporating many lesser-known, but still appealing, locations around Dubrovnik.
Ask your charter crew to book an all-inclusive "Game of Thrones" tour of Dubrovnik, where you can familiarize yourself with every inch of the fantasy-based story. Walk around Dubrovnik`s walls and recognize locations from the show, while still being able to see your superyacht charter in the distance. Later, you can go on a tour of Dubrovnik`s neighbouring islands with your superyacht charter and be amazed by the locations of naval battles or maritime plot locations in Game of Thrones.
Depart from your superyacht in Split & visit the famous GOT scenography
You might want to berth your yacht charter on the Split sea-promenade and stroll down the streets that were also used as scenography for Game of Thrones. The production of the show made extensive use of the UNESCO-protected Diocletian Palace in Split, an ancient palace built by a Roman emperor as his summer palace.
Additionally, explore Split locations that were present in the 2018 hit comedy Ibiza. In this movie, Split was transformed into the summer party capital of Europe, Ibiza. Discover contemporary locations, modern architecture and beautiful nature that were used in the movie with the help of your yacht charter.
Lately, you can also see Split in Netflix's film The Weekend Away, which intrigued many viewers around the world.
Visit the filming location of 'Mamma Mia' on Vis, Croatia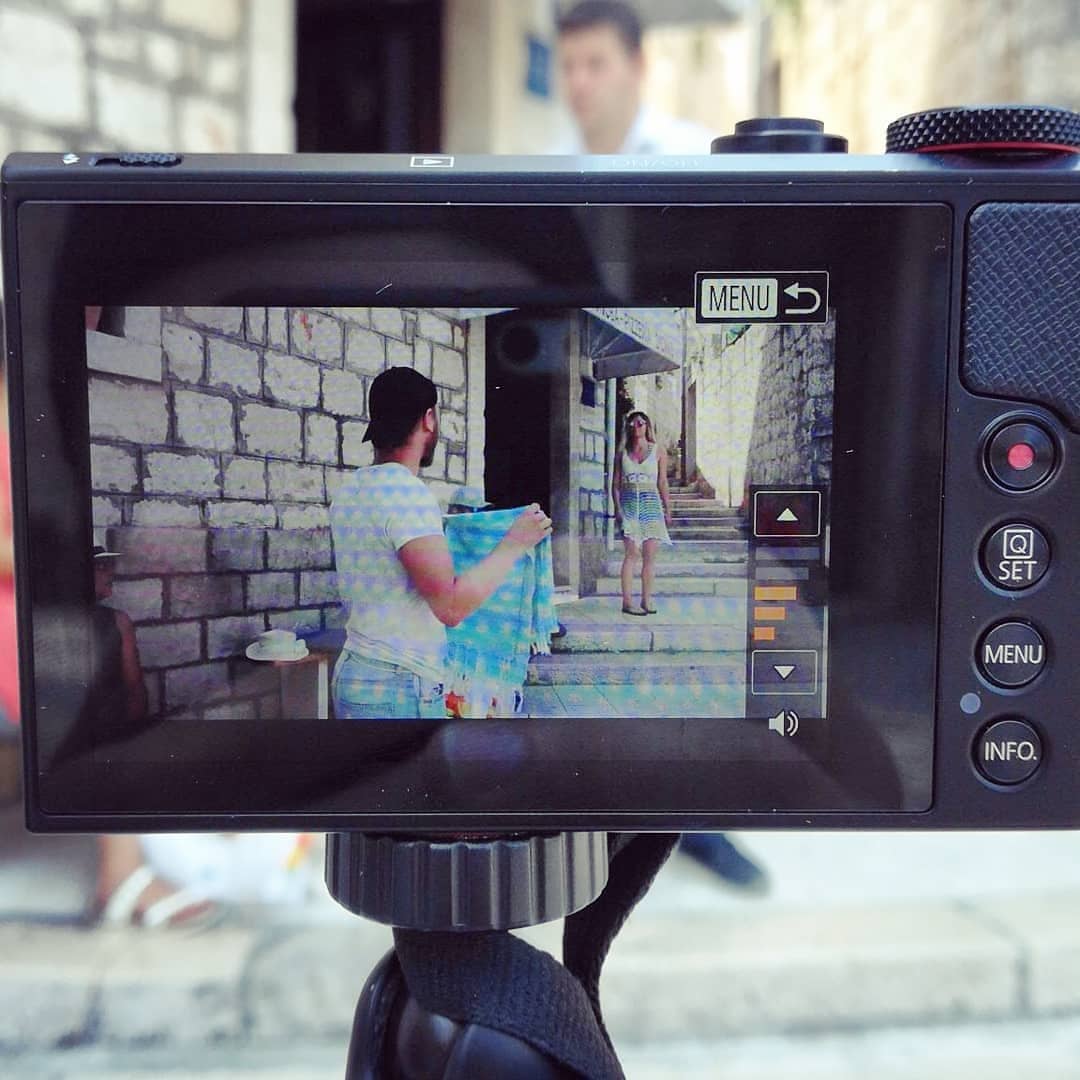 The main plot of Mamma Mia centres around a Greek protagonist. This means that the story happened in Greece; fortunately, the role of the fictional Greek island of Kalokairi was assumed by the fabulous Vis island in Croatia. The filming was done mostly in Komiža, the town of Vis and Barjoška beach, which is located on the island's far western tip. All of these locations are perfect destinations for you to visit when on a superyacht charter holiday in Croatia.
After a stroll around the old core of Vis town, let your yacht captain take you to Barjoška beach, where your crew can prepare a fabulous beach picnic, while you enjoy experiencing the beauty of the movie location.
Have fun like the cast of 'The Hitman's Wife's Bodyguard' in Rovinj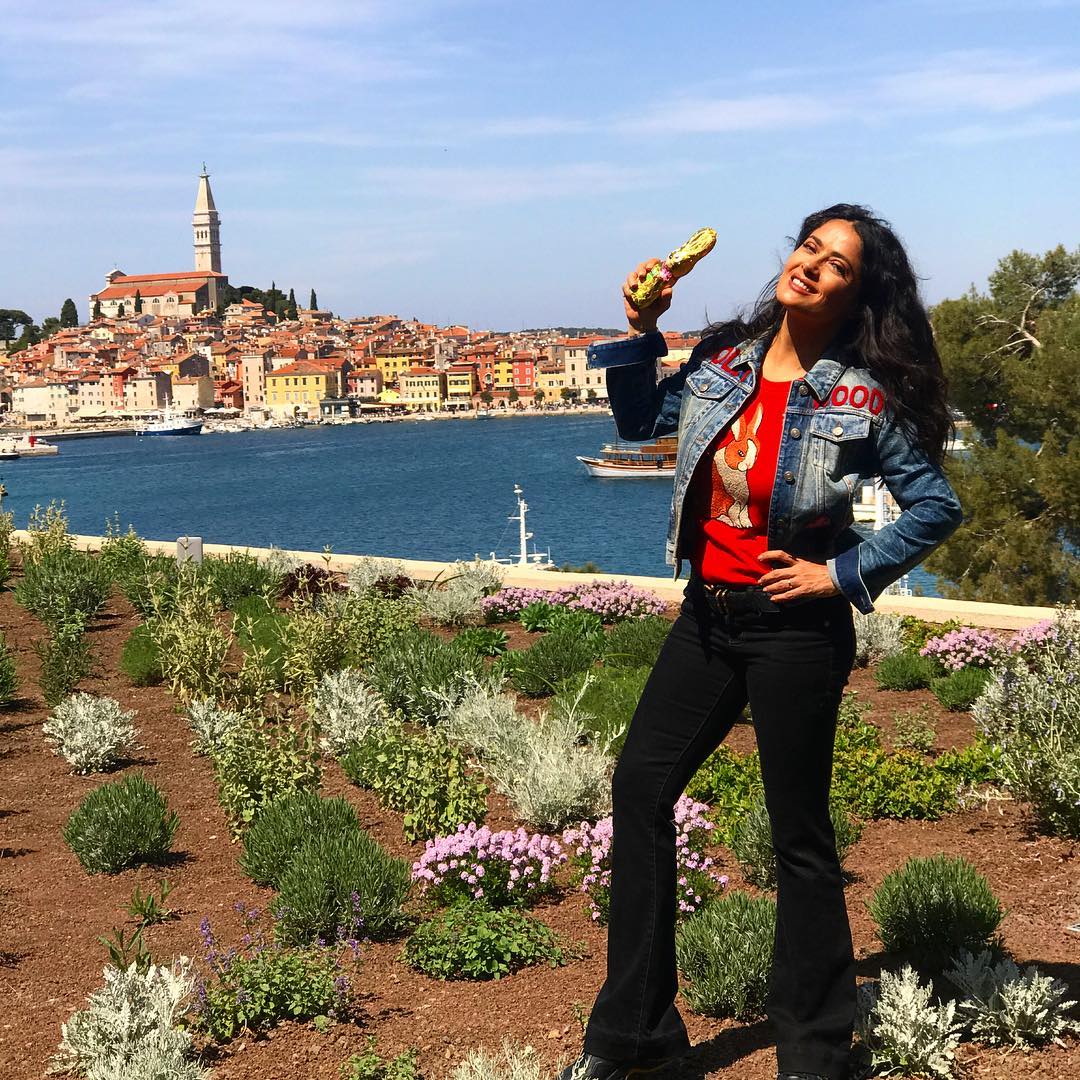 Originally, the production of the sequel to the hit action-comedy The Hitman's Bodyguard started in Croatia in 2019, but the production was pushed due to the pandemic. There were almost 2 years in the making, but the audience finally gets to see the second part of a sure-to-be action trilogy. Croatia, and more particularly, the charming coastal town of Rovinj, got to play the role of the Italian Amalfi coast.
This part of Croatia is very famous for its lively yachting scene, so you will have no problem fitting in with your yacht charter. Let your yacht crew take you on a comprehensive tour of all major movie scenes, using your yacht charter to experience the beauty of Rovinj from the private and glamourous decks of your chartered superyacht.
Follow the trails of Winnetou with your yacht charter crew
Winnetou is a character of an Indian chief, inspired by fact and brought to life by fiction, from the pen of the German adventure writer Karl May. Many Croatian locations were chosen for the filming: the National Parks of Krka, Plitvice Lakes and Paklenica, the Zrmanja river canyon, the Nature Parks of Vransko Lake, Velebit and many others.
Ask your yacht crew to take you on a fabulous tour of the Krka river delta and the subsequent National park. You can experience the natural beauty of this place first hand, from your yacht charter. Later, consult with your yacht crew to incorporate an on-land excursion of the most beautiful Winnetou movie sites.
The site that was used the most was Starigrad-Paklenica – 7 out of 11 movies were shot near this beautiful location, which is positioned along Croatia's coastline; a perfect destination for a superyacht visit. Recently, filming of the Winnetou series rebooted, starting to film again after nearly 50 years. The German broadcasting company RTL is in charge of production, shooting in mostly the same locations as were the previous films. Since 2016, audiences get to revisit the same locations in Croatia, as before 50 years ago.
Walk the path of a movie star through filming locations in Croatia
Ask your crew for a list of specific filming locations in Croatia and let your yacht crew organize a tour of movie sets and watch the appropriate film in the corresponding area. Utilize your luxury charter to the fullest and enjoy your yacht cinema.
Also, let your crew organize dinner parties themed to match a specific movie set of your liking. Enjoy appropriate music, attire and cuisine prepared by your private Michelin-level chef. Experience a totally personalized Game of Thrones luxury yacht menu or a Greek-style cuisine inspired by Mamma Mia. There are no limits on what you can do on your superyacht charter holiday in Croatia.
Charter Yachts
We present to you the best selling yachts for charter in 2021. Slide through these different yachts, ranging from 20 to 80 meters in length, and choose the best option for you. If you have any questions regarding yacht charter, destinations & yacht support, contact us.
VIEW ALL CHARTER YACHTS
VIEW ALL CHARTER YACHTS